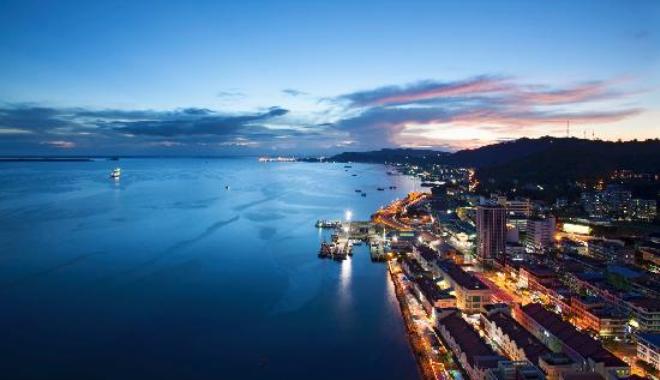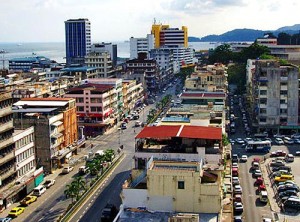 If you are in Sabah, be sure to visit the Sandakan Town, which is the core and essence of the state of Sabah. The town holds many meaningful and unforgotten histories; it is a town which will present you with the most original essence of the local cultures and traditions which are often presented right in front of you without the need for you to search them all by yourself. In the town, you will not only find the essence of the culture of the local society, you will also find a mixture of culture, building, beliefs, and lifestyles that will definitely keep you in awe throughout your whole exploration of the town.
Besides of the mixture of cultures, you will also find various precious flora and fauna species in the Sandakan Town. A little travel to the forest reserve and you will get to see the rare species of both flora and fauna which are difficult to be discovered outside of the state. Some of the species you must not meet include the orang utan, the local monkey, and also the gorgeous birds pacing and strolling around the place. You can also feel the beauty of the Mother Nature in these well preserved green environments which will definitely remind you of your appreciation towards the nature.
Furthermore, the Sandakan Town also consists of various islands nearby which you can visit in search of some peace of mind moments. These islands are mostly isolated away from the land, which will allow you to drift away while putting your daily stress and pressure away temporarily. It is definitely a good chance for you to rest both your body and your mind before you return to your work. Be sure to catch a glimpse on the local turtles while they climb on shore constantly. The underwater world under these islands is also a must-see if you are interested to know more of the marine lives residing under the sea.
If you are an adventurous person striving for more excitement during your vacation, you can also visit the limestone caves in the town in search of some rare limestone and historical footprints in the caves. Some of these caves even consist of bird nests which the local people often extract to produce high quality product. If you are lucky, you can even observed the local people in work when they are extracting the bird nests in the caves.
Recommended Area to Stay in Sabah:
Kota Kinabalu
From city's heritage exploration to islands escape, accommodation option in KK is countless.
Mount Kinabalu
For visitors looking to discover mother nature and access to the highest mountain in South East Asia.
Semporna
Gateway to the islands paradise (Mabul Island, Sipadan Island, Kapalai Island and more!).