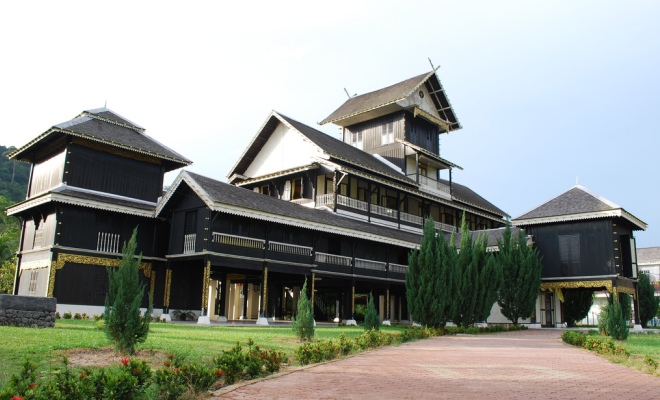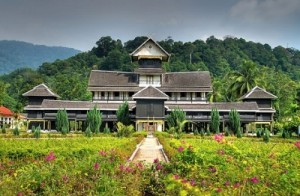 The royalty tradition of Malaysia is a unique culture to explore in Malaysia. In Malaysia, there are a lot of different traditions and cultures to be explored. Every single culture or tradition is unique in their own ways and this includes the royalty tradition of Malaysia. Almost every state in Malaysia contains some tracks of royalty and it is proud for Malaysians to declare that the royalty tradition in Malaysia is preserved and well-maintained up till today. If you are traveling in Negeri Sembilan and would like to know more about the royalty tradition in Malaysian or even the state itself, the Seri Menanti Palace is one of the places that you must visit.
The Seri Menanti Palace in Negeri Sembilan is a 5-storey palace which is designed using cengal wood. The most unique part of the Palace is that it was built without using a single nail or a screw. When you visit the Seri Menanti Palace, you will then be able to witness yourself the stable of the palace in standing tall for almost a century and in the same time, you will also be exposed to the effort and determination contributed by the local people when the building of the Palace was carried out, thus, making the palace to be able to retain its stable until today.
The Seri Menanti Palace was once stayed by Yang Di-Pertuan Besar, Tunku Muhammad between the years of 1908 to 1931, thus, once you set your foot into the palace, you will definitely feel the royalty atmosphere around you while you indulge yourself in the amazing Minangkabau architecture style implied by the Seri Menanti Palace. The roof work of the Seri Menanti Palace is also one of the most fascinating features of the palace. Built entirely out of the Minangkabau architecture style, the Seri Menanti Palace roof is a must-see and it is also the most distinctive and apparent features of the palace that makes it different from the other buildings in the state.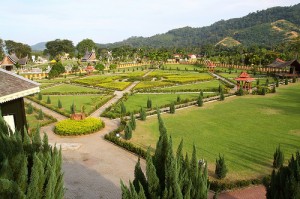 Besides, if you are to visit the Seri Menanti Palace, remember not to miss out the magnificent wet field located just outside the palace. The spot where the Palace is located is a quiet spot with wonderful environment. Thus, you will definitely feel relaxed when you are here. Beautiful hills surrounding the palace will also allow you to take great pictures as remembrance, along with the exceptional building of the Seri Menanti Palace with its amazing Minangkabau architecture building style.
Recommended Area to Stay in Negeri Sembilan
Port Dickson
From budget inns to all-inclusive resorts and private bungalows, PD is for the beach lovers.
Seremban Town
Wide range of accommodations to suit every budget in this serene and quite township.