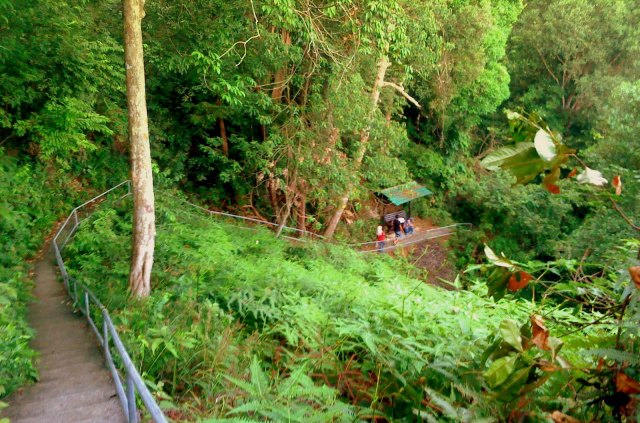 Johor is one of the states in Malaysia that will definitely have something right for you. There are many tourist destinations in Johor as well as forest reserves here that you can explore and discover as you spend a few days here. you will also be delighted to know that the state of Johor is home to two major theme parks in the country; making it a perfect place for a thrilling adventure.
Nature lovers are attracted to the state of Johor because there are a few nature reserves here that will make their day. Although the state is facing rapid advancement and development in the city centre, the many forest reserves and nature destinations are very well protected by the government. The reserves are considered sacred and are mostly untouched by human hands. The Soga Perdana Recreational Forest is one such nature reserve that will be an amazing spot to spend a few days in.
The recreational forest is located no too far away from the town centre. It overlooks the town of Batu Pahat and you will love that it is not too far away from civilization making it a safer and much more convenient destination of choice before you make your way off to another destination.
The land which spans over 49 hectares awaits your arrival to come and explore the many hidden treasures of nature here. Do keep your eyes open for the friendly fauna that call the recreational forest their home. The park is a good place to spend a quiet morning or evening walk before heading off to another destination. The serene and lush greenery that surrounds you will definitely make for a tranquil walk as you relax and unwind; taking in the splendid scenes. There are many tall and magnificent trees that tower over the forest floor giving you the shade that you will need.
The recreational forest is famous among locals as the perfect spot for exercise. The elderly have their line dancing and other activities here because the atmosphere is a tranquil one. You can hike your way through the trails and discover new sights along the way. The reserve has been developed by the local authorities making it a great place to camp out for a night or two. There is nothing better than sleeping out in the open in a tent under the stars, all snuggled up with your loved ones. The reserve is definitely a great place for a family vacation.
Recommended Area to Stay in Johor
Johor Bahru City Centre
Gateway to the city attractions, Legoland Theme Park and eateries.
Desaru
For those looking for beach vacation and nature exploration.