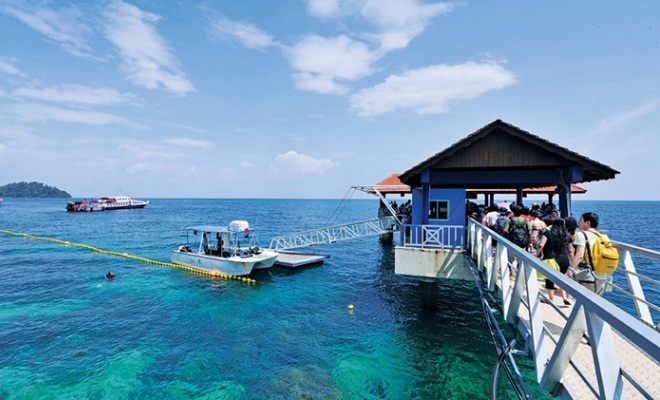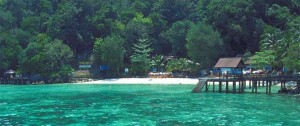 Tourists wanted to experience a marine tour can always drop by Langkawi Island and head over to the Pulau Payar Marine Park. This park consists of four islands, mainly the largest, Pulau Payar itself, followed by Pulau Kaca, Pulau Segantang and lastly, Pulau Lembu.
Established as a marine park in the year of 1985, it was the first marine park that exists in the west coast of Peninsular Malaysia and one of the most often-visited parks in that country itself. It is advised that the best period of time to visit this park would be between the months of October to March, despite the fact that this park is open throughout the entire year. At the moment, tourists are only given the option to have a day tour to this park. Although there is no accommodation in this marine park, it is still easy to head over via the boat services available at the jetties, so that saves the worry from the tourists about getting lost!
One of the captivating features of this park is the fact that it houses numerous endangered species of marine creatures that is rarely seen. Many tourists that visit this park would not be bored stiff, as there are many activities to be done. Some of the few common activities to be done in this park would be diving, snorkeling and swimming. One of the most eye-catching diving spots in this park would be the 'Coral Garden', whereby the vicinity is surrounded by countless colorful, striking corals that is bound to capture the attention of any divers!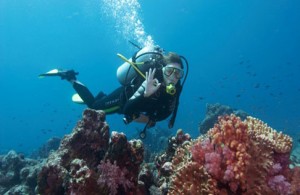 Not to worry if visitors come unequipped to snorkel or dive, as the park has numerous tour agents that are ready to rent out snorkeling gears for a minimal fee. Also, visitors would be spoiled for choices as there are many packages that range from RM 90 up to RM 300, to accommodate visitors of various budget plans. Now, who would not love a holiday that does not require massive splurging? Well, everyone!
If snorkeling and diving do not fall in the interest of the visitors, fret not, as there are other activities to be done. For example, there are hiking trails for guests to explore the beautiful island, barbeque pits available for tourists interested in a massive cook-out and a floating reef platform to observe the underwater life movements. Apart from that, this park also offers visitors a chance to feed black-tip reef sharks, and believe it or not, it gets rather exciting seeing these creatures gather for bait!
All in all, this marine park would be the highlight of any visitor's vacation in Langkawi Island, and definitely an opportunity not to be missed!
Recommended Hotels in Pulau Langkawi, Kedah:
1. Meritus Pelangi Beach Resort & Spa
Among the best resorts in Langkawi, close to the lively Cenang Beach.
Reserve through Agoda.com
2. Resorts World Langkawi
A hotel near to Cenang Beach praised for its nice view and superior staff service.
Reserve through
Agoda.com
3. One Hotel Helang
A stone throw away from the Langkawi Airport.
Reserve through
Agoda.com
4. Casa Fina Fine Homes Hotel Cenang
Value for money accommodation and easy access to the Cenang Beach.
Reserve through
Agoda.com
Browse all Hotels in Pulau Langkawi, Kedah >>