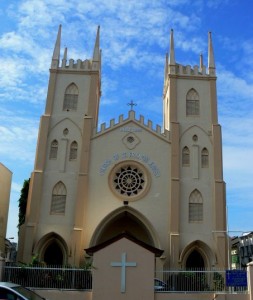 Melaka is Malaysia's very own historical city. If you are in Malaysia, take a day or two to drive down to the state of Melaka which offers a promenade of exciting tourist destinations shrouded in the beautiful history of the land. The historical city of Melaka beckons you to visit its many famous landmarks and religious sites that help give you a better understanding of the culture and history of the land. If you are into culture tourism, then Melaka is a great place to be in. Take a bus and get along Jalan Laksamana to get to the St Francis Xavier's church.
St Francis Xavier's church is a must visit attraction in Melaka if you are on a journey to explore the cultures and historical sites that Melaka has to offer. The church architecture is something on its own. This church is probably the most famous church in Melaka and has even spread her roots to other parts of the country. The church was built during the time when the Portuguese ruled Melaka in the 16th century. The church does actually bear some resemblance to the cathedral of St. Peter in France and is a beautiful sight that stands out in the skyline of the city. From afar, it is actually quite obvious that this more than a century old church building is leaning a little slightly to the left.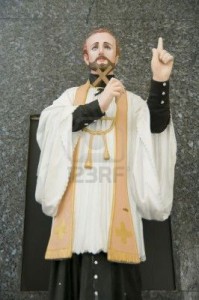 The building is well maintained by the church and is an amazing sight to behold. The neo-gothic structure stands magnificent and plays host to masses and worship services to devote from around the world. If you visit the church you will notice that a portico stands on the church ground. This portico was only installed in the late 1900s. Outside, you will see a statue of St Francis which was built in the 1900s to commemorate the country's popular missionary. The pews inside the church are beautifully painted and there is a great sense of peace in the church building. Masses are held here even to this day. It is good to check with the locals as to what time services are held here. Attending a mass is a great way to be a part of the culture that has lasted so long in this state. The church remains open on most days and if you are lucky enough, you can meet up with the parish or try to get a local to give you a tour of the church grounds!
Recommended Area to Stay in Melaka
Jonker Street
For those looking for culture exploration and food trails. Also known as a backpacker paradise.
Melaka Raya
A gateway to all the city attractions with wide range of accommodation options.