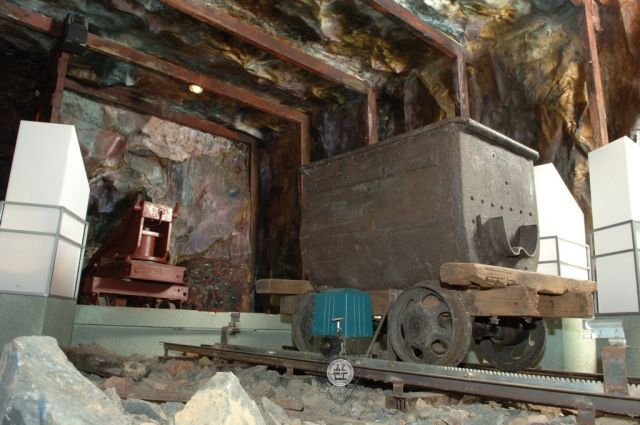 Sungai Lembing Museum is located in Sungai Lembing, home to one of the deepest and longest tin mine in the world. The museum, once the residence of a mining officer, houses exhibitions of the history of Sungai Lembing and tin-mining related displays. Based on Chinese records, tin has been mined and exported from Pahang since 1446, emphasizing the importance of Sungai Lembing and its rich historical heritage.
Here, visitors will be treated to various exhibitions and displays that relive the glorious days of Sungai Lembing as the biggest producer of tin in Malaysia. Visitors will learn about the town's history through photos, along with descriptions and related artifacts that tell the town's progress through time. The town's history is dotted with nostalgic events such as award of tin mining concessions to Pahang Consolidated company limited, start of mining, a great fire in Sungai Lembing and flooding, right through the golden age circa 1950s. Exhibitions and displays will also tell visitors of the various methods, process and machines / tools used to mine tin. Some of the machines / tools include safety helmet, tram and drilling machine from the heydays of tin mining. Visitors also get to explore a real tin mine in a tour. The tour, which is about 1 hour long, will take visitors through tunnels that are about 12 feet to 200 feet in height. Along the way, explanation of how mining was carried out will be provided.
The Sunga Lembing Museum provides an extensive view into the history of the great mining town.
Sungai Lembing Museum is about 42 kilometres from the town of Kuantan and can be accessible via public transport.
Opening hour and entrance fee:
Sungai Lembing Museum opens from 9am to 6pm every day. Admission fee to Sungai Lembing Museum for adult is priced at RM5 for non-Malaysian and RM2 for Malaysian, while for child it is priced at RM2 for non-Malaysian and free of charge for Malaysian child.