Last Updated on April 14, 2017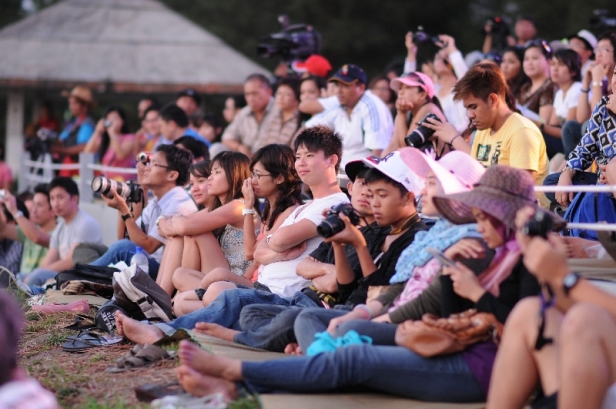 Held at the Tip of Borneo (Tanjung Simpang Mengayau) of Sabah, the annual Sunset Music Festival is an exciting and popular musical event in Sabah. Visitors to this musical event will get to enjoy a series of contemporary music and classical favorites at the stage with a spectacular sunset scene where Sulu Sea and South China Sea meets.
The event features numerous local and international artists perform a series of musical programs and songs, not only attracted the local audience, and plenty of visitors from the Peninsular and overseas will also come and participate in this yearly musical event.
Event: Sunset Music Festival
Venue: Tanjung Simpang Mengayau (Tip of Borneo), Sabah
Date: 20th June 2013 to 21st June 2014
Ticketing: Contact Jane Lai (088-232121) or Shirley Teo (088-212121)
Recommended Hotels near Kudat, Sabah

Kudat Golf and Marina Resort (3 stars)

Check rate

Tommy's Place @ Tip of Borneo (2 stars)

Check rate

Maranjak Longhouse Lodge (1 star)

Check rate

Hotel Morning Glory (1 star)

Check rate