One of the most important aspects when you are in vacation is the accommodation you choose. The accommodation you will be residing in plays an important part in making sure that you are comfortable throughout your whole vacation and also to allow maximum enjoyment for your trip. In Sabah, one of the best recommended accommodations you will find is the Sutera Harbour Golf & Country Club.
Here, you will obtain the chance to further indulge in your favorite sports activity while you enjoy ultimate enjoyment with unique services and facilities provided to you throughout your whole stay in the resort. The 27 holes golf course will ensure that you will be able to enjoy thoroughly an exciting and satisfying game of golf with the neat and green golf course spreading under your feet. Besides, it is also important for you to know that the golf course is a championship golf course personally designed by Graham Marsh and thus, complete satisfaction and enjoyment is definitely guaranteed.
When you are indulging in your golfing, be sure to also breathe in the fresh air around you, while immersing yourself in the beauty of Mother Nature in your surroundings. You can play your favorite sports anytime you want as the golf course provides you with the facilities and services to play during both day and night. If you are a beginner in the golfing sports, you can also grab this chance to enhance your skills by playing in the practice area, in which personal couch will also be arranged for you if you are to request for one.
Apart from that, the Sutera Harbour Golf & Country Club is also an excellent place for you to conduct any business matters with your business partners. Facilities and services such as the conference room, computer workstations, binding, photocopying services, and also the audio and visual equipments rental are provided to you so as to help you ease your work while you settle your business matters conveniently and comfortably. This would also help in creating a positive impression for you when you are to arrange a setting so satisfying for your potential clients and partners.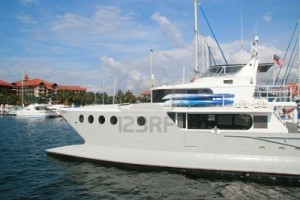 There are also various recreational services which you can explore in the resort. If you are interested with water sports, feel free to head on to the Sutera Harbour Marine. There is also the Olympic-size swimming pool provided for you if you intend to have a great swim in the resort. Different restaurants and cafes serving local made cuisines are also available in the resort if you find yourself starving after the satisfying day of exploration in the state.
Recommended Area to Stay in Sabah:
Kota Kinabalu
From city's heritage exploration to islands escape, accommodation option in KK is countless.
Mount Kinabalu
For visitors looking to discover mother nature and access to the highest mountain in South East Asia.
Semporna
Gateway to the islands paradise (Mabul Island, Sipadan Island, Kapalai Island and more!).