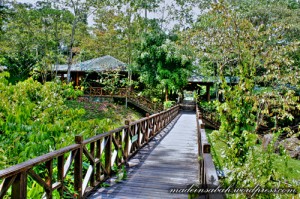 It is important for us to preserve the Mother Nature so that our future generations will have the chance to see more of the Mother Nature in tens and hundreds of years to come. Sabah is one of the many states in Malaysia which is particularly concern with the preservation of Mother Nature. If you have the chance to set your foot in Sabah, be sure to visit the Tabin Wildlife Reserve to know more of the preserved wildlife in the state.
The Tabin Wildlife Reserve gives you a chance to be as close as you want to with the nature in Sabah. This is not a chance which you can easily obtain from elsewhere. Want to experience how it is like to be like the heroes in the National Geography documentaries? Here is your chance. The local government and local people had poured in a lot of effort in maintain the forest reserve so visitors can have a first-hand experience with the Mother Nature. There are very little alterations conducted in the forest reserve and eventually, you will find that what you expect to see in a normal forest, you will find them here in the forest reserve.
The most precious function of the Tabin Wildlife Reserve is the fact that the forest reserve has been preserving a lot of endangered flora and fauna species, which helps these species greatly in ensuring that they are nowhere near any harm, or worse, extinctions. Here, you will be able to find endangered fauna such as the Sumatran rhino and the Borneo Pygmy elephant residing healthily and happily in the forest reserve. If you are a nature lover or even if you have a passion in photography, this is definitely one of the best places to get your crave fulfilled.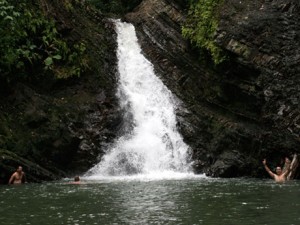 Besides being exposed to the endangered fauna species in the forest reserve, you will also obtain the chance to be part of the beautiful nature when you walk under the rainforests and streams during your exploration. It is also a useful fact for you to know that a lot of the flora species residing in the forest reserve possess the ability for healing and medicinal purpose, which might be of great help to you for any emergency occurrences in the future.
There are also salt springs in the forest reserve which will definitely help you greatly not only in washing away your tiredness, but also in preserving and maintaining your skin condition. If you are an adventurous person, you can even stay your night in one of the campsites in the forest reserve.
Recommended Area to Stay in Sabah:
Kota Kinabalu
From city's heritage exploration to islands escape, accommodation option in KK is countless.
Mount Kinabalu
For visitors looking to discover mother nature and access to the highest mountain in South East Asia.
Semporna
Gateway to the islands paradise (Mabul Island, Sipadan Island, Kapalai Island and more!).