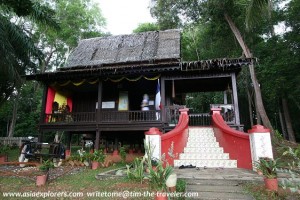 Malaysia is an exciting destination that offers many tourist destinations that will definitely make your holiday a memorable one. When in Malaysia, why not head over to the historical state of Melaka. Melaka was named the historical state of the country because of its rich history that dates all the way back to the early 1500s when the Portuguese settled here and colonized the state.
Melaka Attraction
The state of Melaka beckons you to visit its many ancient and some modern attractions as well. One such attraction is the Taman Mini ASEAN (aka Mini ASEAN Park). Located along the Air Keroh stretch of popular tourist destinations, Taman Mini ASEAN is a great place to spend an evening after a long day of sightseeing in Melaka. This Mini Park is like a giant museum set in a very original setting to display the many different types of traditional homes that were built throughout the thirteen states of the nation and even in the different ASEAN countries. It is a great place to just see the beautiful and intricate details put into the architecture of each house.The entire garden has been beautifully landscaped and a marked pathway to each house and detailed labels for each home make the garden an amazing place to relax and just pick up a few interesting pointers about the ancient houses.
Taman Mini House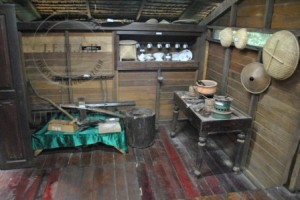 The Taman Mini doesn't just allow you to stand outside the house to view it. Head inside each house to view some of the most beautiful handicrafts, intricately woven together for display here. The houses are well decorated and you can almost feel that you are in someone's house as their guest. Everything from the living room to the kitchen is set to make you feel at home in the traditional houses. Life-like dummies are put on display in certain parts of the house and are a main attraction in the houses. Some of the dummies have been positioned to carry out some of the handicraft making process.
A minimal fee is charged to enter the Taman Mini ASEAN. It definitely is worth spending some money to enjoy the beauty this garden has to offer you. The best time to head down to the garden is on weekends. The opportunity to see cultural dances from different parts of the nation, right here in one place.
Recommended Area to Stay in Melaka
Jonker Street
For those looking for culture exploration and food trails. Also known as a backpacker paradise.
Melaka Raya
A gateway to all the city attractions with wide range of accommodation options.