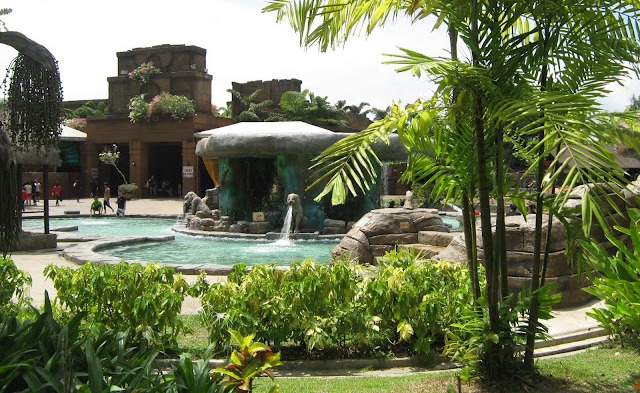 Perak is an ideal destination for a holiday close to nature. After all, it is the state in the peninsular that has the longest mountain range sweeping across it, making it a great nature escapade that will warm the hearts of all nature lovers.
There are many interesting and diverse destinations to visit in Perak that owe its presence because of the mountain ranges and unique geological features of the state. The Tambun Hot Springs in the Lost World of Tambun is one of them that spring forth natural and fresh pools of hot water. The water is also channeled to the Kopsian River not far away from the hot spring pools.
Hot springs are widely known for their medicinal value that can be a cure for a various list of ailments. Apparently, the water that can range in 40-60 degree Celsius is very rich in minerals like potassium, magnesium and other salts that are good for the body. They provide nutritional value for the foot, skin, and can be a cure for ailments related to the nervous system and has even had positive effects on arthritis patients. The water at the Tambun Hot Spring is between 37-50 degree Celsius and the four pools here are loaded with minerals that you can dip your feet or even your whole body into. The pools here are beautiful; with the natural surroundings well maintained to relax your senses. The biggest pool is surrounded by large limestone outcrops and lush greenery of the nearby mountain ranges; you can close your eyes and imagine you are in paradise. The water here is not too hot and you can dip your entire body into the pool if you want to.
The rejuvenating properties of the water are just one of the reasons to make you consider visiting the Tambun Hot Springs. The beautiful scenery is also another great reason to visit the Tambun Hot Springs. Situated inside the Lost World of Tambun, the authorities have maintained the natural features and surrounding but have also incorporated some features into the landscaping of the area to make you feel like you are in an entirely different world all together. There is nothing better than spending a day at the hot springs, making full use of the water's rejuvenating powers and take in the beautiful view of the mountain ranges and nearby limestone crops. For only RM 5, the pools are opened from 6pm to 9pm on Friday and Saturday so do come on over and enjoy the hot springs in the Lost World of Tambun!
Recommended Area to Stay in Perak:
Pulau Pangkor
The perfect place for seeking true island escape, with just a short ferry ride from Lumut.
Ipoh City
A gateway to all the city attractions with diversified of accommodation options available to choose from.
Taiping
A heritage town rich in tin mining history and serene atmosphere.