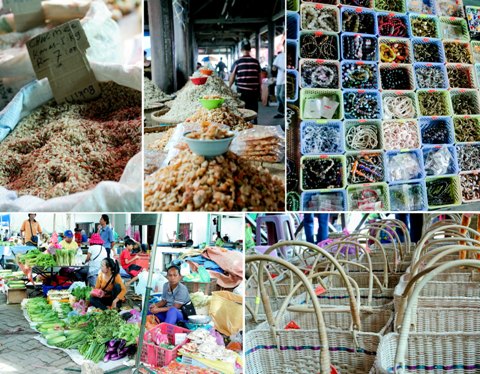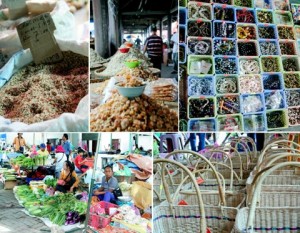 The local market of a town usually contains a lot of hidden stories and unique secrets one may not be able to discover solely by passing through the town. Thus, if your vacation includes the small towns of a state, it is highly recommended for you to venture in the local markets for more insights on the local cultures and traditions of the local people in the particular town. To give you a head start, you can consider visiting the Tamu Penampang in Kota Kinabalu to learn more of the local people residing in the main city of Sabah.
It would not be too difficult to locate and find the local market because it is situated in the big city. If you find yourself unfamiliar with the place, you can always ask the local people and they will happily lead you the way. The town can be considered as a place slightly more modernized than the other part of the states; thus, it would not be surprising if you manage to relate yourself or find something familiar in the town such as bungalow houses or even foreign building structure.
Local Market
If you intend to take a look on the local market here in Penampang, Thursday and Friday are the days you should drop by. The local market is only available in these two days; thus, it is important for you to schedule your plan properly so as to avoid unnecessary inconvenience or disappointment. On these two days the Tamu Penampang is exceptionally hyped up when traders and buyers from all over the place meet up with each other and side dealing with business matters.
Handmade Souvenirs
There are many items which you can find in the local market. All of these items are mostly handmade by the locals with their traditional skills; whereas some are planted by the locals pouring in efforts to ensure that the buyers can enjoy the best quality of the product. Thus, if you observe carefully, you will find that the food (fruits and vegetables) sold by the locals in the local market are all fresh and clean, without much preservative, unlike the ones you often purchase from the supermarkets. products are also carefully crafted and produced and are presented in a unique and interesting design which can definitely capture the attention of your guests with you are to place them in your living room.
Also, if you are to visit the Tamu Penampang, do not miss out their local delights – the rice wine and also the fresh wild mango, which you will definitely not be able to obtain them elsewhere.
Recommended Area to Stay in Sabah:
Kota Kinabalu
From city's heritage exploration to islands escape, accommodation option in KK is countless.
Mount Kinabalu
For visitors looking to discover mother nature and access to the highest mountain in South East Asia.
Semporna
Gateway to the islands paradise (Mabul Island, Sipadan Island, Kapalai Island and more!).