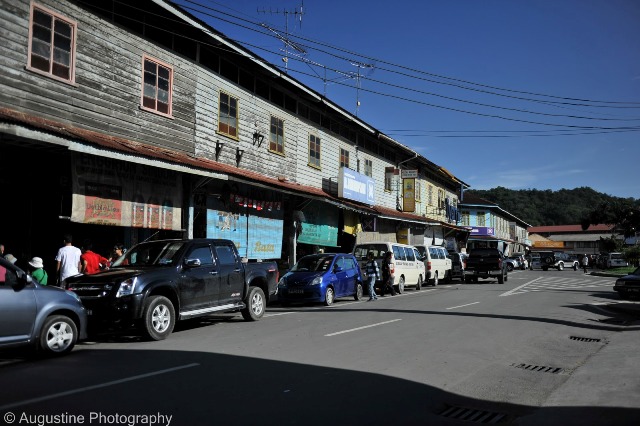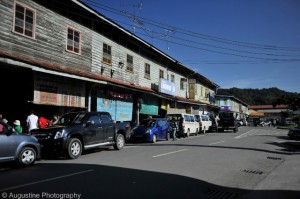 Your exploration of Sabah will not be complete if you do not visit the local markets in the state. In fact, the local markets are one of the first and best places you should explore if you intend to enhance your knowledge on the local cultures, traditions, and lifestyles conducted by the local people in the state. There are many local markets which you can explore, one of them would be the Tamu Tamparuli, which is a small market which does not require you to spend too much money to know more of the local cultures and lifestyle of the local people residing in Tuaran.
One step into the Tamu Tamparuli will expose you to a heavy atmosphere of the local culture which you would not want to miss. The whole place will be surrounded by people who have a purpose – some traders; some buyers. It is also a great time for you to know more of the local cultures through the interactions between the traders and the buyers, who often come from a lot of different places. The interactions they carry out may be something new and foreign for you, unlike the ones you have at a daily basis; either on business matters or on a personal level.
Through the interactions, you are most likely able to obtain a lot of new information on the local cultures which some you may not be able to see from a surface basis. Besides, you might also want to keep your eyes locked on the products offered by the local people. These are unique and precious products which some of them you may not had seen or known of. However, one thing that is certain of these products are that they are all fresh and a lot of effort had been put into by the local people to produce them; thus, when you are in the verge of consuming them, you may even get to experience and feel the passion and effort of the local people behind the producing of these products.
If you are in the Tamu Tamparuli, be sure to not miss out the unique products such as the bambagan, as well as the rice wine. These are precious products specially produced by the locals which you would not be able to obtain elsewhere. There are also many other products being presented in the local market, ranging from food to household products. This might just be another unique yet different shopping experience you will obtain from Sabah.
Recommended Area to Stay in Sabah:
Kota Kinabalu
From city's heritage exploration to islands escape, accommodation option in KK is countless.
Mount Kinabalu
For visitors looking to discover mother nature and access to the highest mountain in South East Asia.
Semporna
Gateway to the islands paradise (Mabul Island, Sipadan Island, Kapalai Island and more!).