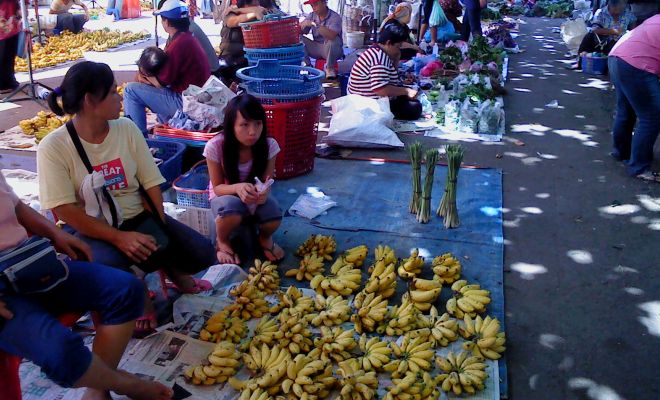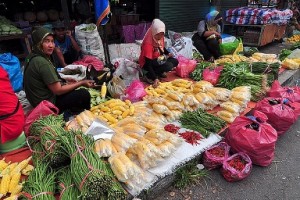 Although Tuaran is a small town in Sabah, it does not mean that you can overlook the uniqueness of the town. For one, if you are to visit the town during your tour in Sabah, you should not miss out the Tamu Tuaran which consists of the deep culture value of the locals residing in the small town. Despite being a small town, the local market will expose you to everything you need and want to know about the town, which will definitely help you greatly as a guideline to what to look out for and in the same time, helping you to discover more unique elements of the locals in the town.
Upon reaching the local market, you will be surrounded by the buzz of local people while they carry on with their business and personal matters in the local market. Although so, upon seeing your arrival, it is exceptionally hard to miss the smiles automatically presented on their faces while they welcome you into part of their lifestyles in the town. This is a good opportunity for you to discover more of the hidden lifestyles lead by the locals when you observe the interactions between the locals.
Every time you step into the Tamu Tuaran, you will find yourself facing different types of new experiences. The local market is a complete package of sound and visual which you would find interesting while they project the essence of the local cultures right in front of you. If you arrive early, you would have the advantage to witness every single item sold by the locals in their respective stalls. These items usually sell like hot cakes and if you intend to see every single one of them, the best way is to make your way out of your bed early in the morning and visit the local market earlier.
There are many varieties of items which you can choose from in the local market. The foods being sold in the market are exceptionally fresh and unique, ranging from local made fish cakes, fried noodles, and many more. You can also consider spending your time here in the local market while filling up your hungry tummy with these delicious foods for all three meals.
Besides, you will also find a lot of fruit and vegetable varieties in the local market which you can purchase for later consumption. A lot of these fruits and vegetables are being planted by the locals themselves; thus, the freshness is definitely guaranteed with a very minimal to none amount of perseverance.
Recommended Area to Stay in Sabah:
Kota Kinabalu
From city's heritage exploration to islands escape, accommodation option in KK is countless.
Mount Kinabalu
For visitors looking to discover mother nature and access to the highest mountain in South East Asia.
Semporna
Gateway to the islands paradise (Mabul Island, Sipadan Island, Kapalai Island and more!).