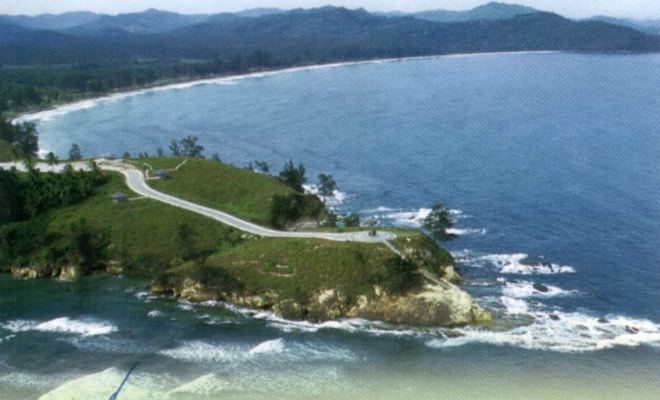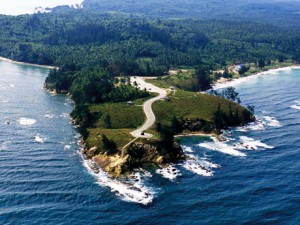 The Tanjung Simpang Mengayau is definitely a must-go for you if you are to visit the state of Sabah. This magnificent island is one awesome escapade for you if you are a person who loves the Mother Nature and is hoping to see of the Mother Nature's beauty in the state. Here, you will definitely be instantly amazed with the blueness of the sea while being surrounded by green trees, which for many – especially nature lovers – is definitely a great nature paradise not only to relax, but also to explore more of the nature's secrets.
If you are constantly feeling stressed and pressure from your work in the big city, this island would also be a great place for you as a temporary escapade. Far away from the city, you can then throw your workload aside while you depart on to the island and put your mind in peace for a short while. This would definitely help you to think better and to further prepare you for the long journey to come.
Besides, if you are planning to spend your time on the island, one thing you must not forget to do is to take a lot of pictures of the magnificent view on the island; either to keep them as a remembrance, or to serve as a reminder for you to reinforce your determination in preserving the beauty of this gorgeous Mother Nature. Spend your evening on the beach in which you will obtain the chance to witness the magnificent sunset view coloring the entire sky with shades of reds and yellows. You can also have a great bonding session with your love ones on the beach, enjoying the sea breeze while sharing heart-to-heart conversation with each other.
If you are lucky, you can even get to witness a full moon hanging on top of your hear. A clear view of the full moon with its proud brightness is something hard for you to obtain in the cities in which tall buildings are constantly blocking the view. It is also an enjoyable experience to sit on the beach while enjoying the sound of the waves hitting the rocks and allowing your worries to be swept away by the wind.
There are also cafeteria and souvenir shops on the island. The cafeteria serves you good quality food which can fulfill your craves towards the local food Sabah. There are also souvenirs you can purchase from the souvenir shops as a great remembrance to your trip on the island.
Recommended Area to Stay in Sabah:
Kota Kinabalu
From city's heritage exploration to islands escape, accommodation option in KK is countless.
Mount Kinabalu
For visitors looking to discover mother nature and access to the highest mountain in South East Asia.
Semporna
Gateway to the islands paradise (Mabul Island, Sipadan Island, Kapalai Island and more!).