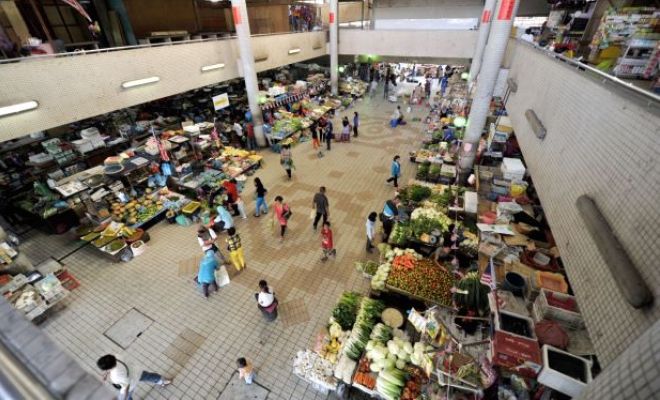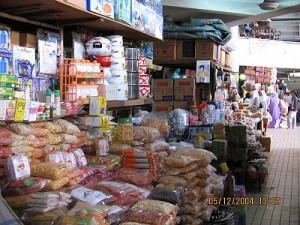 Every country has its very own distinctive and unique culture which it is proud of. Same goes to Sabah. When you are in Sabah, you must never forget to get to know more of the local cultures whenever you get a chance. These cultures will set a foundation to your understanding of the country cultures and in the same time, they might even change your mindset and certain perspectives you possessed before. In Sabah, one good place to explore for more local cultures knowledge would be the Tawau Tanjung Market.
The Tawau Tanjung Market is especially well-known amongst the local society as the central location in which trades and business are being conducted. Besides, this local market is also being considered as one of the biggest local markets you can find in Sabah and you can practically find everything and anything under one huge roof here in the market. Thus, visiting the market will definitely help you gain an overview of the elements and essences of the local cultures in which all these will be accumulated in one single location.
It would be fascinating for you to know that the local market is made up of approximately 6000 stalls, which are all handled and organized by the local people themselves. This number alone suggests to you the possible potential of the local people in the ability of managing a huge scale market and in the same time, you would also expect to find huge varieties of products and items in the markets making up the huge number of stalls you can see in the local market.
You would also be pleasant to find out that the Tawau Tanjung Market is an indoor local market, which would suggest to you that you would not need to stroll around the market under the hot sun just to get a glimpse of the uniqueness of the local market. Now, you can take your own sweet time exploring the stalls in the market while enjoying the shade which protects you from the scorching hot sun.
The local food products can be found in the ground floor of the local market. Here, you will get to purchase fresh fruits and vegetables as well as local food such as keropok, dried crackers, and many more. On the first floor, you will get to see more preserved food such as dried prawns and dried salted fish which are all sold with affordable prices by the local people.
Recommended Area to Stay in Sabah:
Kota Kinabalu
From city's heritage exploration to islands escape, accommodation option in KK is countless.
Mount Kinabalu
For visitors looking to discover mother nature and access to the highest mountain in South East Asia.
Semporna
Gateway to the islands paradise (Mabul Island, Sipadan Island, Kapalai Island and more!).