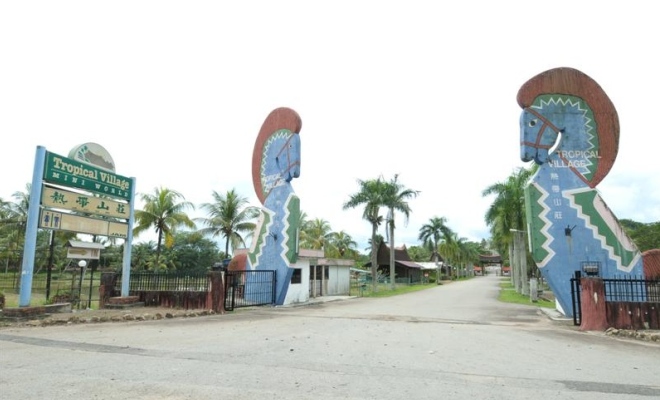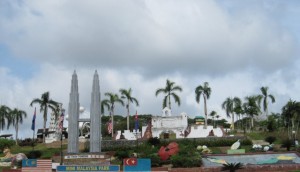 When having vacation in Malaysia, you will find that there will be just too much to do with so little time. Malaysia promises you destinations and sights that will make for an amazing and unforgettable holiday. The state of Johor is one of the 13 states in the country that will leave you mesmerized.
Located on the southern tip of the Peninsular of Malaysia, Johor is a destination that gives you the opportunity to be up close to nature and still be able to see the diverse advancements that have taken over this state. Johor is definitely advancing its frontiers and every day, new sights are coming up as the state takes on new heights. There are many destinations in Johor and the Tropical Village Mini-World Theme Park is one of the many destinations that you should consider putting onto your itinerary list.
The trip to the Tropical Village will take you about one and a half hours from the capital city of the state of Johor; Johor Bahru. The drive there is an adventure by itself as you will see many quaint villages along the way. The park is a scenic wonderland where you will see many of the world's famous landmarks. It's like a pre-dream come true for every aspiring traveler as you can see places that are icons of cities around the world. The entrance of the park is guarded by two towering horses known locally as the kuda kepang. These are the tallest statues of its kind in Malaysia and are definitely worth taking a few snapshots with.
The park is well landscaped with lush greenery giving visitors much needed shade from the sun. the park is home to models of familiar landmarks; really like a kaleidoscope of a mini world packed into one small piece of land. There are over thirty famous landmarks built here creating a life size encyclopaedia for you. You will also find local tourist spots that have become famous amongst tourist who comes here from around the world.
If you walk a little farther, the park is also home to a lake and a highly colorful playground that will guarantee to make any child's day. This makes the park a perfect place for a family outing. Children will love the design of the playground which has a toy train ride, pony rides and many other features that will definitely keep the children happy. The magic mirrors chamber and the haunted house is sure to give the slightly older set of children a rush of adrenaline.
Recommended Area to Stay in Johor
Johor Bahru City Centre
Gateway to the city attractions, Legoland Theme Park and eateries.
Desaru
For those looking for beach vacation and nature exploration.