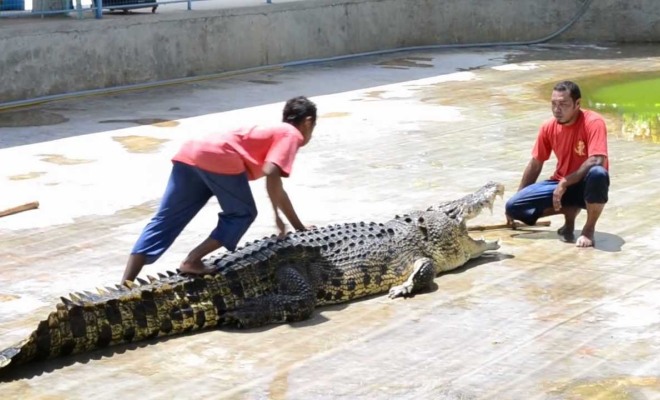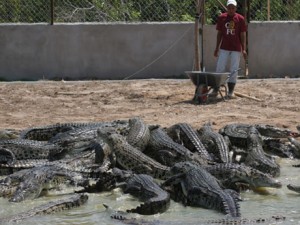 There are so many unique flora and fauna species in Sabah that you might not even have the enough time to get to know all of them. If you are interested in the fauna species in Sabah, perhaps you would also be interested to know more of the crocodile species residing in the state as well. To know more of the reptile species, the Tuaran Crocodile Farm is one place in Sabah that you should not miss.
Ever since it was established in the year of 2004, the crocodile farm has been carrying the important and heavy responsibility of preserving and protecting the reptile species in the state. There are approximately 5000 crocodiles residing in the crocodile farm, all being taken care by the local government and well as the concerned local people. You may also find some unique and rare reptile species in the crocodile farm such as the Nile crocodile, and the bisexual Aqua crocodile. By visiting the crocodile farm, you can study these unique reptile species in a close distance and in the same time, grab the opportunity to learn more of these species in the most natural setting of the species' habitat.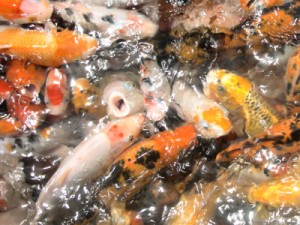 Besides of the reptile species, there are also many other fauna species which calls the crocodile farm their home. These fauna species include ostriches, bearcats, and deer. You can also find a pond filled with koi fish and cat fish which are also under the protection of the local government and the local people. You can interact with these fauna species by feeding them with food that they will be more than happy to receive from you.
Apart from that, the Tuaran Crocodile Farm is also the largest crocodile farm you can find in Sabah; thus, making it one of the places that you must visit when you are in the state. You can learn more of the reptile species from the experts in the crocodile farm such as the knowledge of breeding and farming. These are all knowledge and experience which you can obtain first-hand and with a more vivid image compare to the knowledge you obtain from the television or from the books.
Besides, you can also learn more of the producing of quality raw skins and raw crocodile meat from the experts in the crocodile farm. However, it is important to recognize that the crocodile meat and skin are extremely precious and thus, it is prohibited for any illegal crocodile hunting no matter where you are.
Recommended Area to Stay in Sabah:
Kota Kinabalu
From city's heritage exploration to islands escape, accommodation option in KK is countless.
Mount Kinabalu
For visitors looking to discover mother nature and access to the highest mountain in South East Asia.
Semporna
Gateway to the islands paradise (Mabul Island, Sipadan Island, Kapalai Island and more!).