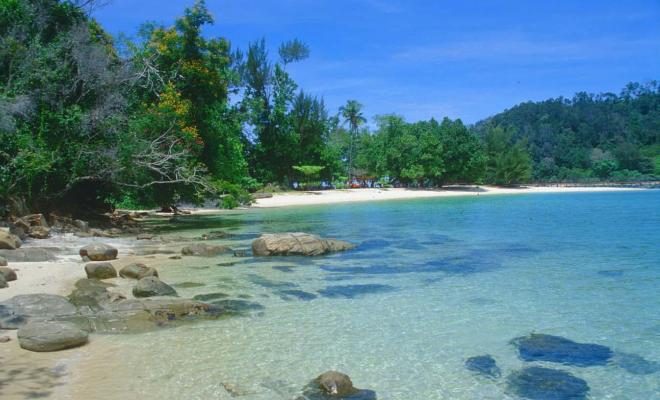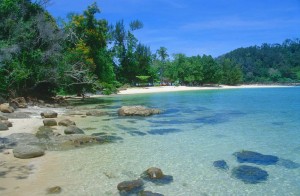 It is extremely important for you to obtain enough relaxation and rest when you are on vacation. You would definitely be able to enjoy more when you have enough rest and the enough energy to move onto the next adventures. When you are searching for a resting point halfway through your exploration in the state of Sabah, you might want to consider visiting a place which is close to the Mother Nature, in which you can immerse yourself in the nature beauty and also in the peace the Mother Nature can offer to you. One of these amazing places you can find in Sabah is the Tunku Abdul Rahman Park located in Kota Kinabalu.
The park is made up of few islands, mainly the Pulau Sulug, Pulau Sapi, Pulau Gaya, and Pulau Manukan. The park locates away from the busy town and city and thus, you would need to enjoy a short boat ride in order to reach the park, away from the business and noise you will often find in the cities. Here, you will be able to escape temporarily from these noises and enjoy a peace of mind before you continue on with your expedition.
You will also find clear blue water and sandy beach on the park which you can spend your time enjoying the cooling sea breeze and listening to the soothing sea waves. It is one of those moments you would not get to enjoy when you are burden with work pressures and responsibilities in the big city. Apart from that, you can also dive into the underwater world and discover more of the underwater secrets especially when you get to witness for yourself some of the aquatic species which you are unable to locate in other places.
If you are not so fond with diving, you can also take part in the snorkeling activity on the beach. There are also many other sport activities that are available for you to participate on the park. You can always ask the local people regarding these water sports, which they are more than welcome to introduce you and guide you through the necessary processes. This is also a good place for you to spend your time with your friends and family while enjoying a great bonding session to catch up with each others lives.
Recommended Area to Stay in Sabah:
Kota Kinabalu
From city's heritage exploration to islands escape, accommodation option in KK is countless.
Mount Kinabalu
For visitors looking to discover mother nature and access to the highest mountain in South East Asia.
Semporna
Gateway to the islands paradise (Mabul Island, Sipadan Island, Kapalai Island and more!).