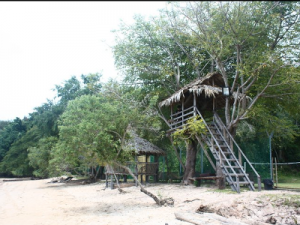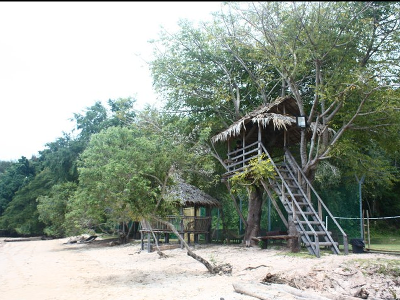 When one is on a vacation, it is very important for one to ensure that one is comfortable during his/her trip so as to create a good and memorable memory to bring back to one's home country. If you are looking for such place in Sabah, perhaps the Usukan Cove in Kota Belud will be the perfect place for you to spend your vacation in Sabah. Usukan Cove also serves as one of the best escapades for you if you plan to escape from the buzz and noise in the big cities.
You might need to travel for some time in order to reach the Usukan Cove. However, there is no need to worry that the journey will bore you off because you will be presented with the fantastic sceneries along the way to the place. You can also take this opportunity to capture the beautiful sea view which will definitely serve as a great eye candy for your trip. These beautiful views of the Mother Nature can also be sceneries which you would not find elsewhere.
Besides of the sea view, you would also see a whole view of paddy fields which directly portraying the effort pour in by the local people in contributing to the country. This is definitely one scene which you should never miss because you can learn more of the country's culture by scanning through these views which are being preserved by the local people. You may also catch sight of some traditional village houses which helps you understand more of the local building structure which you may not see elsewhere.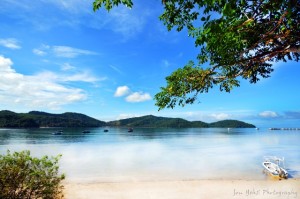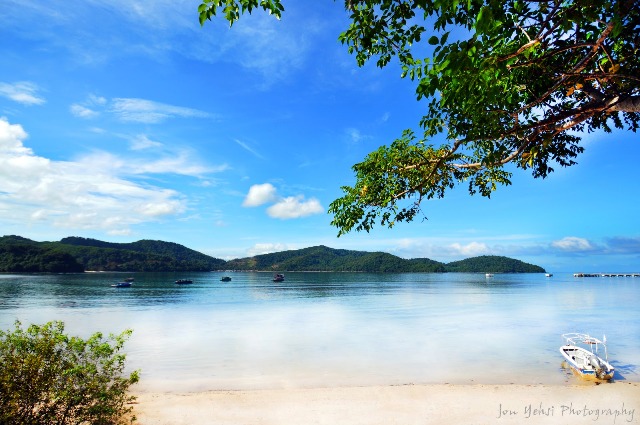 When you reach the place, it is recommended for you to spend your time on the beach, which you can enjoy the peaceful sea breeze and also the smooth sand while putting behind all the worries and stress in the big cities. You can also spend your time doing things that you might not have time to do in the big cities such as reading a good book or listening to some music to allow yourself a comfortable relaxing time so that you could focus better in the future.
However, if you are seeking for some thrill during your vacation, you can also try out some water sports provided to you by the place. Joining in the snorkeling activity can help you discover more secrets of the Mother Nature while kayaking will allow you to tour around the place without the need of any guidance from the locals at the place.
Recommended Area to Stay in Sabah:
Kota Kinabalu
From city's heritage exploration to islands escape, accommodation option in KK is countless.
Mount Kinabalu
For visitors looking to discover mother nature and access to the highest mountain in South East Asia.
Semporna
Gateway to the islands paradise (Mabul Island, Sipadan Island, Kapalai Island and more!).