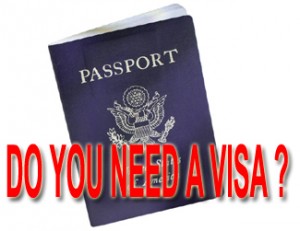 Any visitors or tourists wish to visit Malaysia for tour, employment, medical, business, investment, study and etc are required to apply for a visa. There are generally 3 types of Malaysian Visa issued by the Malaysia Government:
1. Single Entry Visa
This type of visa is valid for a 3 months period and only applicable for single entry to Malaysia mainly for a social visit.
2. Multiple Entry Visa
Multiple Entry Visa is applicable for visitors who come to Malaysia for government related matters or for business with validity from 3 months up to 12 months. Chinese and Indian tourists are also allowed to apply for Multiple Entry Visa for social visit and each visit is limited to 30 days only.
Staying beyond the approved period is an offense in Malaysia and can be penalized. Read more about this topic here.
3. Transit Visa
A Transit Visa is required for visitors enter Malaysia for transit to other countries. Only foreigner who requires a visa to visit Malaysia is required to apply for Transit Visa. If the visitor arrives to Malaysia for transit and without leaving the airport, he/she does not require to apply for a transit visa.
Visa to Enter Malaysia
Do I need a visa to enter Malaysia? This is somehow a two folds question. Tourists from most of the Commonwealth countries do not require a visa to visit Malaysia, but there are also some exceptional countries such as Bangladesh, Pakistan, Nigeria, and Ghana would requires a visa for entering Malaysia.
Whereby, tourists from some other countries such as India, Sri Lanka, China, Hong Kong, Nepal, Myanmar, Mali and etc are required to apply for a visa before arrival in Malaysia.
If you are visitor from Brazil, Bolivia, Sri Lanka, Kenya, Togo, Nigeria, Peru and etc, you are required to produce Yellow Fever certificate upon landing in Malaysia.
How to Apply for Malaysia Visa
Application for Malaysia Visa must be made in any Malaysian Representative Office in the original country. Online application for Malaysia Visa is also possible, but this service is only available for Indian and China tourists only. Check out the online Malaysia Visa Form here.
Malaysia Visa application fee is generally priced at RM20, but the application fee can be difference depends on the nationality of tourists.