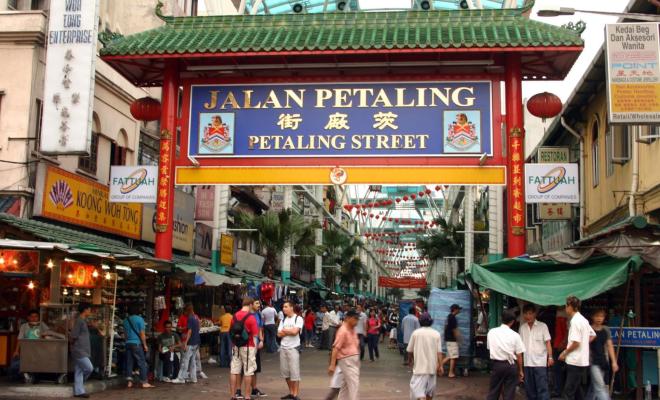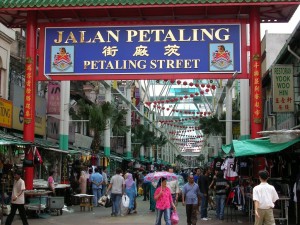 Malaysia back in the olden days was also the time when the Chinese migrated here to work in our tin mines. The Chinese at that time had to leave their tin mines when a civil war broke out and then, when the war was over, they returned to their mines; destroyed by flood attacks. An influential Chinese at that time decided to help these Chinese. Thus, he opened what is known today as Petaling Street- and Malaysians and tourists have him to thank for this spectacular place to visit!
Your trip to the city would not be complete if you do not make your way to this wonderful street. It is a place to be if you are hunting for bargains. Ask anybody; and they will tell you that this is the perfect place to get almost perfect designer goods for very affordable price. The sellers here are friendly and you can freely bargain with them to get a good price for the items you want. At night, the district has a very happening market! It is a pedestrian shopping place and can sometimes get very crowded, so watch your belonging carefully. Being here, at this night market for the experience of a shopping trip like no other is an amazing one that should not be given up for anything else. Here, you can also meet locals, and experience what local shopping is all about.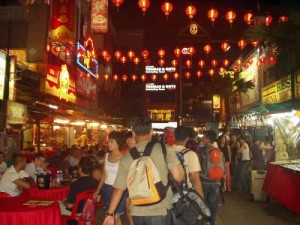 If you love your food and think that tourism is really all about the food, Petaling Street is a great place to be. Taste the local delights and tantalize your taste buds here-all in one place. This is the street that serves you a wide range of local delights at affordable prices. So, do eat light as you traverse on your discovery of our local cuisine.
Discovering Petaling Street will never offer you a dull moment. Spend one day to fully enjoy your shopping experience here!
Recommended Hotels in Bukit Bintang, Kuala Lumpur
1. Furama Hotel Bukit Bintang
Centrally located with spacious rooms, friendly staffs and great breakfast!
Reserve through Agoda.com
2. Berjaya Times Square Hotel
Located next to a popular shopping mall with plenty of dining and entertainment options.
Reserve through
Agoda.com
3. Melia Kuala Lumpur
Strategically located and surrounded by plenty of dining choices.
Reserve through
Agoda.com
4. Sky Hotel Bukit Bintang
Value for money accommodation and easy access to the nearby attractions.
Reserve through
Agoda.com
Browse all Hotels in Bukit Bintang, Kuala Lumpur >>