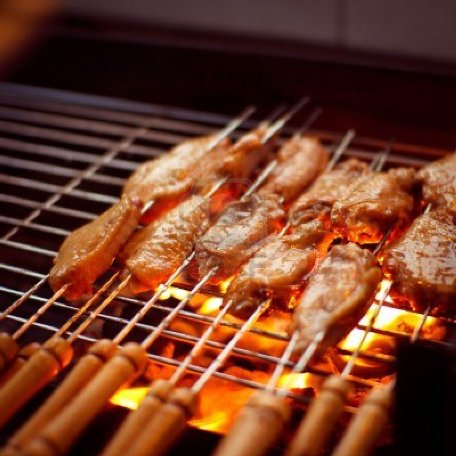 Labuan is another Federal Territory of Malaysia located in Sabah. It is known as the Pearl of Borneo. Labuan is an island with relaxing and beautiful sandy beaches and has numerous world class resorts to welcome visitors locally and from all around the world. It is an international offshore financial center. Some of the major activities that attract visitors are adventurous activities like wreck diving, eco diving, snorkeling, sport fishing, horse riding and best of all duty free shopping. There are also various delicious food items to try out here.
Coconut Pudding and Lambam
Coconut pudding is a famous and special delicacy in Labuan. It is a mouthwatering dessert made from steamed coconut water and jelly. It is a refreshing treat after spending your day out under the hot sun. Visitors may devour the best version of this dessert at the Pulau Labuan Restaurant. Another delicacy would be Lambam, it is sweetened steamed rice wrapped in coconut leaves. If you have a sweet tooth, this is a must try delicacy.
Barbecued Chicken Wings
Another popular local finger food is the barbecued chicken wings. The chicken wings are drizzled with lime juice all over then when you eat by dipping into the sweet chili soy sauce, the mix of sour, sweet and spicy flavor is amazing. It is available in many places around Labuan but visitors can try out one of the best one at the roadside stall along Kampung Sungau Keiling.
Punjung and Jelurut
Punjung is a cone shaped desserts with green jelly like fillings made from rice flour that wrapped in banana leaves. It is a local favorite dessert here. It can be seen selling in most of the food stalls in Labuan. Meanwhile, there is another local dessert worth trying which is the Jelurut. It is a delicacy made from rice flour, sugar and coconut milk and is wrapped in lined nipah leaves. Jelurut is green in color and it is available in other flavors such as durian and yam.
Tapai
Tapai is another local dessert made from glutinous rice, water and ragi (a fermented ingredient). It has some alcoholic taste due to the usage of ragi as one of the ingredients. This unique delicacy can be found in major food stalls around Labuan. It is also available in the food stalls at the Labuan Weekend Market.
Soto Daging
Soto Daging is a bowl of beef noodle soup with tender beef slices and fresh vegetables plus some local spices. It is a very tasty and amazing dish and visitors should not miss trying this when you are here in Labuan. One of the famous shops serving Soto Daging is the Nam Thong Kopitiam at the town centre.