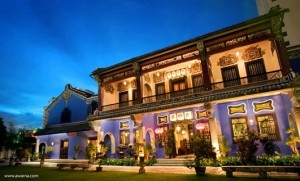 If you wish to discover some of the 19th century ancient buildings that are still stand firm in a modernist city, Penang is the best destination for vacation. Penang is a multicultural state in Malaysia where Malay, Chinese and Indian live together harmony. Depending on the type of vacation you wish to enjoy in Penang, there are all types of accommodations for all type of traveler can be found throughout Penang. Most of the accommodations here in Penang range from home stay, hotels to luxury beach resorts. Whether you are backpacker or looking for a luxury vacation in Penang, there are accommodations available to suit your every need.
Most of the star rated accommodations in Penang offer quality service and yet affordable. Some of the hotels will also provide personal tours and excursions for the island as well as to the nearby cities and states (Perak and Kedah). Hotels and resorts in Penang are perfect for a trouble free vacation. If you wish to enjoy a superior vacation, fantastic beach experience, Batu Ferringhi and Gurney are both perfect. Accommodations here range from the most luxury 5 stars hotels in Penang to the more affordable home stay option. Offering spectacular ocean view, overlooking beaches and the Penang Bridge, it offers a combination of nature and sophistication—and provides an atmosphere perfect for retreat.
If you are looking for a more affordable vacation in Penang, hit the mysterious Georgetown, a UNESCO World Heritage site where hotels and home stays to suit every budget can be found. For travelers who are opting for budget accommodations in Georgetown, 2 stars hotels or home stays is your best bet. Normally spacious rooms with several beds and in most cases offering room service and onsite restaurant, staying in these accommodations is easy on your pocket and the accommodations are clean and neat. There are also some high end hotels in Georgetown for travelers who wish to enjoy their vacation in a more comfortable way.
If you are planning for a longer family vacation, a good idea is to get apartment rental or vacation rental on the Penang Island or mainland. There are quite a number of vacation rentals in Bayan Lepas and Prai areas that are fully equipped with the essential amenities to make your vacation hassle free and a more relaxed one. If you are looking for a higher end of vacation rental, you can opt to stay in serviced apartment or condo in Pulau Tikus or Batu Feringghi areas, both areas giving you easy access to the attractions in Penang as well as dining and transportation.
While most tourists visit to Penang for its unique heritage sites, nowadays there are also many visitors come to Penang for the top notch golf resorts and courses. Located on the island and mainland, these golf resorts offer breathtaking scenic views while allowing you to challenge your golfing capabilities.