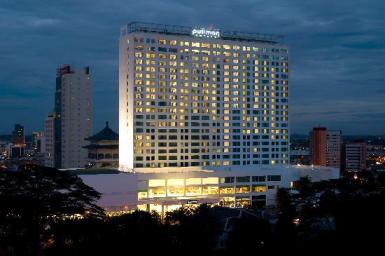 Sarawak, Malaysia's largest state located in the Borneo Island with diversified of tourist attractions. With this diversity, you will find no difficulty on where to stay in Sarawak to enjoy a fun filled vacation. Ranging from bed & breakfast and guesthouse to luxury hotel and resort, there is wide range of accommodation to suit every budget.
Located in close proximity with the Sarawak Cultural Village, Damai beach is less than an hour drive from Kuching. The beach homes to the 4 star Damai Beach Resort who offers luxury amenities and service to the guests. Most of the rooms in the resort features beautiful ocean view and pool view that are magnificent for anyone who come here for a family vacation or honeymoon. If you are beach lover who prefer to stay on the beach for sun bath or water sports, the private beach owned by the resort will sure to fascinate you.
For nature enthusiasts, Sarawak homes to the Gunung Mulu National Park that is listed as a UNESCO World Heritage site. There is an onsite lodge in the park that offer flexibility to its visitors who wish to visit the park. If you wish to stay away from the park, there are also many accommodations ranging from home stay, inn, guest house and hotel in Miri which are located near to the park.
If beach and rainforest is not your stuff, you can choose to stay in the capital city of Sarawak, Kuching for sightseeing and shopping. There are many hotels in Kuching from budget hotels to 5 star luxury hotels that cater for all types of traveler with all types of need. If you do prefer nightlife, Miri is the place to stay in. There are quite a number of famous clubs and pubs in the city that are well preferred by the locals and tourists alike.