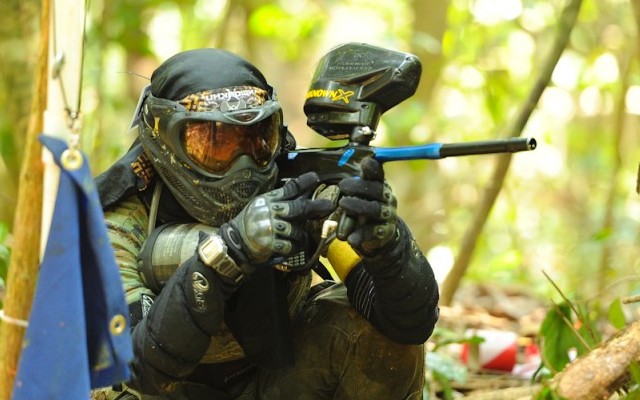 Paintball is an adventurous sport (Photo By: paintballunited.com.my)
The World Paintball Players League (WPPL) welcomes all the paintball lovers to participate in this Selangor League 1 to fight for the world recognition. If you do not know, paintball is actually a very popular sport in Malaysia and its community is known as the largest one in Asia. This sport looks easy (the opponents could be eliminated by you tagging them with the paintball) and yet it requires your stamina and strategy to win the game. This time, the paintball league is using the WERD format which refers to a team with 5 to 7 active players in a different versions of format respectively. To the paintball lovers, get ready with your paintball marker and starts the shooting!
Event: World Paintball Players League (Selangor League 1)
Venue: Werd Training Facility, Puchong, Selangor
Date: 29 – 30 March, 2014
Recommended Area to Stay in Selangor:
Sunway
Gateway to theme park, shopping malls, entertainments and eateries.
Bandar Utama/Kota Damansara
From budget inns to mid range and luxury hotel, perfect for shoppers and leisure travelers.
Batu Caves
Range of budget hotels and provide easy access to Batu Caves, Bukit Tinggi and Genting Highlands.
Sepang / KLIA Airport
Perfect for visitors on transit.