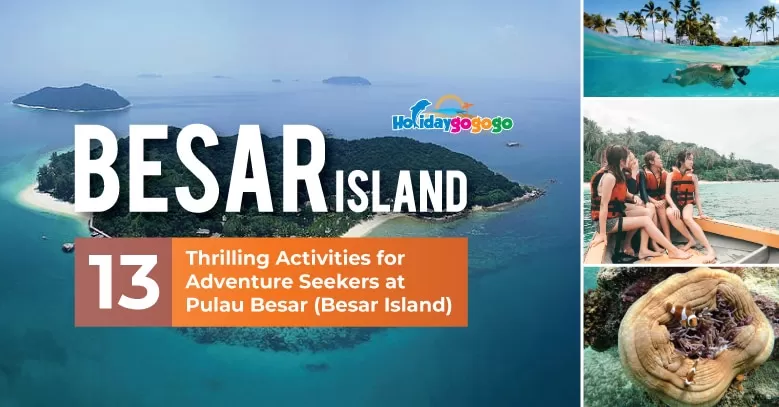 One of the best-kept secrets in Mersing, Johor is the breathtaking island of Pulau Besar. Home to pristine waters, white sandy beaches and dense tropical forest, the island is often described as  "paradise on earth" and ranks among the top island destinations in Malaysia for adventure seekers.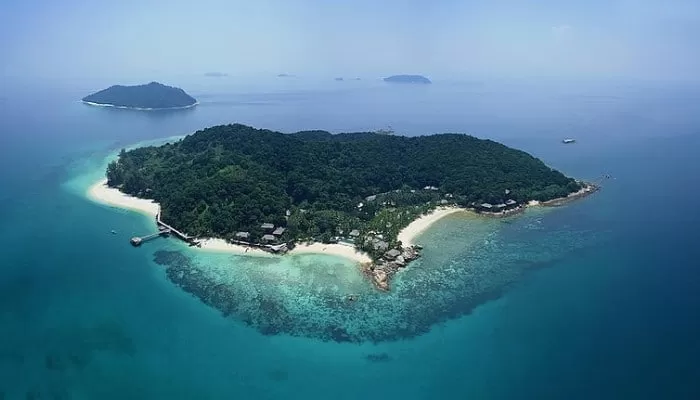 Approximately 15 km off the east coast from Mersing, this beautiful island is surrounded by three other islands – Rawa Island, Sibu Island and Tinggi Island. The island is relatively small (stretching 3.7km around, it is about the same size as Pulau Sibu but larger than Rawa Island). However, Pulau Besar is still full of activities and is a fantastic island playground for island holiday goers.
For the next time you visit, here are 13 thrilling activities for adventure seekers at Pulau Besar!
[lwptoc numeration="none"]
---
Popular Pulau Besar Activities
1. Go Snorkelling in an Underwater Adventure
Treat yourself to an amazing snorkelling experience surrounded by a never-ending stretch of marine life.  
The island's beautiful coral reefs and amazing marine life make it the ideal snorkelling destination for marine lovers. Experience first-hand the bright, colourful sea creatures and beautiful untouched corals.
Discover 1-metre long giant cockles in these waters. These giant cockles have a life span of 70 years and can weigh as much as 200 kilograms. Wow!
Snorkelling packages will bring you island hopping in surrounding islands to experience all the different snorkelling spots. You can snorkel right off the beach during your free and easy time too.
2. Discover the Unknown by Scuba Diving
It's easy to understand why scuba diving is a must-do Pulau Besar activity!
Go for a guided scuba diving tour in the crystal-clear azure waters of Pulau Besar and get up close with stunning coral gardens and fascinating tropical fish.
Diving at Pulau Besar will also bring you face to face with sea creatures ranging from rare turtles, sharks, stingrays, manta rays and barracudas.
Suggested Read: How To Become A Certified PADI Open Water Diver In Malaysia
3. Put Your Kayaking Skills to the Test
Eager to get a good workout while enjoying the sea view?
Kayaking is the perfect activity for you! Most resorts offer kayaks for rent. Grab one, get out onto the open blue sea, and take your time rowing until sunset. The views from the ocean are spectacular and unlike anything you'll find on land.
If you have any leftover energy, organise a kayaking competition between family and friends for that adrenaline fix!
4. Go Windsurfing Right In Front of the Pulau Besar Beach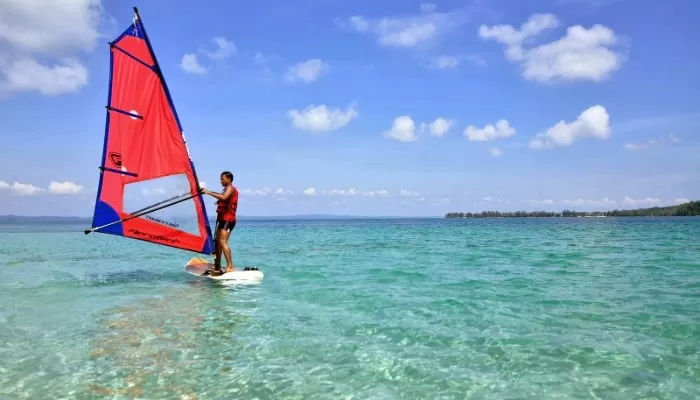 Not a fan of snorkelling or scuba diving? Fret not! Have fun windsurfing as you feel the gentle touch of the cool sea breeze against your skin. Indulge in this exciting activity either solo or with friends and perfect your windsurfing tricks to a cheering audience along the beach!
5. Indulge in BBQ Nights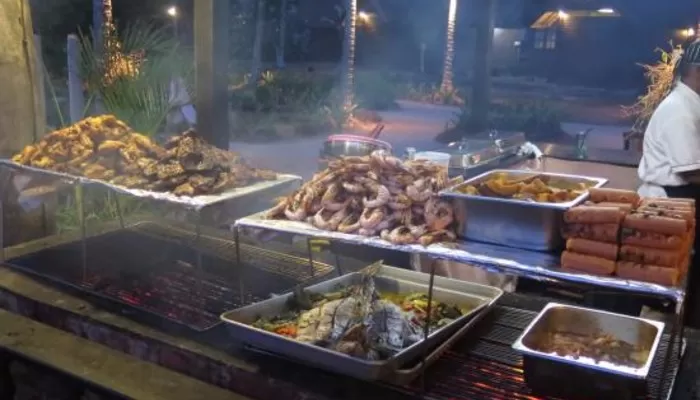 At night, the island comes alive with its communal dining area. You can be sure to feast on a variety of barbecued meat and seafood as well as alcoholic and non-alcoholic beverages.
6. Enjoy live entertainment and games
Whether you are an adventure seeker or not, you will definitely appreciate the lively music and entertainment available on the island at night. At Mirage Island Resort, the entire beach lounge area is designed to ensure a view of the beach is within sight at all times.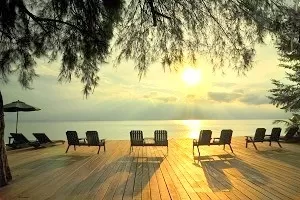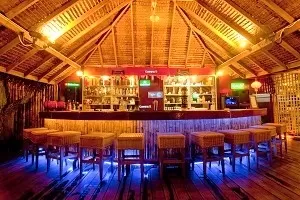 Enjoy the moment and unwind by playing board games, snooker or darts with friends and family.
7. Island Hopping Near Pulau Besar
Island hopping packages are offered by resorts here at Pulau Besar. So if you're keen to explore surrounding islands, then this is the activity for you.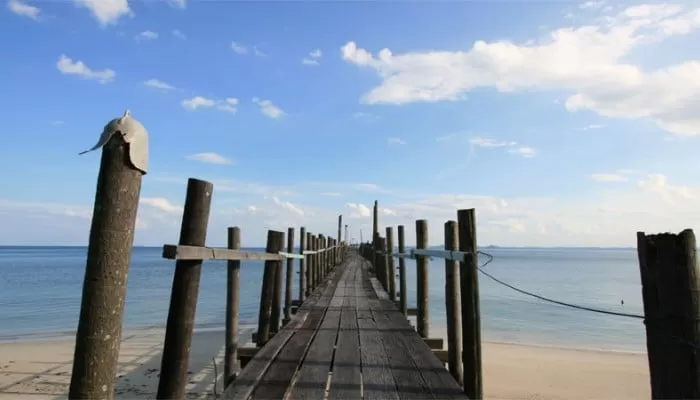 Unlike its neighbouring Pulau Rawa that only takes overnight visitors, Pulau Besar is often included in day-trip tour packages. It is a great stopping point and a good option for those not looking to spend the night for an island experience. Rates for day-packages start from below RM200. Day-trip packages may bring you around Pulau Raja, Pulau Seri Bulat, Pulau Hujung and of course, Pulau Besar.
8. Go Hiking For a Breathtaking Hilltop View
Get your hiking shoes on and set off on trails into lush greenery leading to a hilltop view overlooking the South China Sea!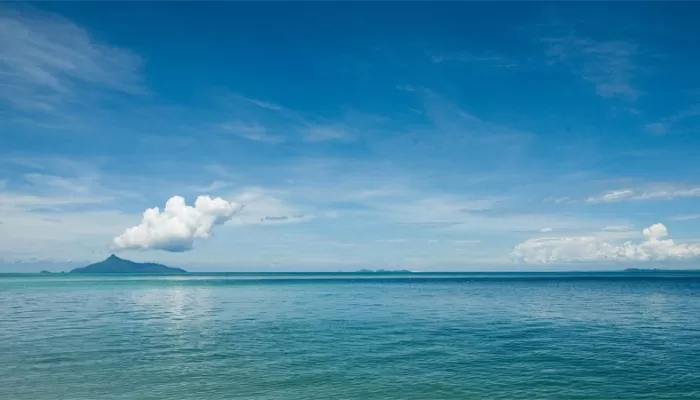 Capture an Instagram-worthy shot from the hilltop at sunset to complete a perfect holiday getaway.
9. Go Jungle Trekking and Get Close To Nature
Enjoy the beauty of Mother Nature by venturing into tropical forests. Reconnect with nature in one of the most immersive Pulau Besar activities.
Immerse yourself in the wonders of the rainforest and scenic views throughout your expedition.
There is a slightly challenging trail that takes you from one end of the island to the other. This 2-hour trail leads to a nice private beach on the other side. However, you'll most probably need a guide for this as the trail isn't well-defined at some places. Still, it's a good challenge for adrenaline seekers among you!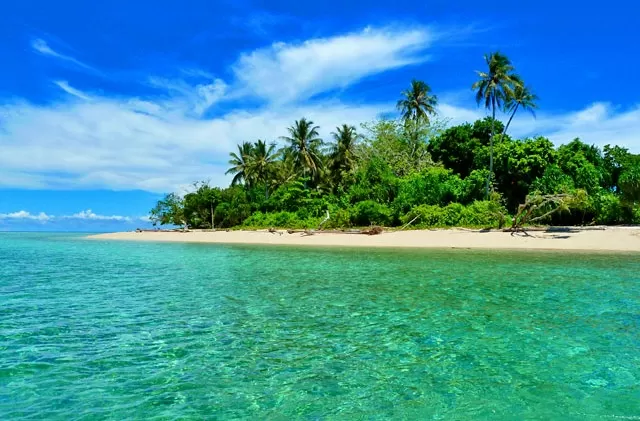 10. Spot Local Wildlife and Flora
Gain a first-hand experience of the rich flora and fauna on the island with a guided tour.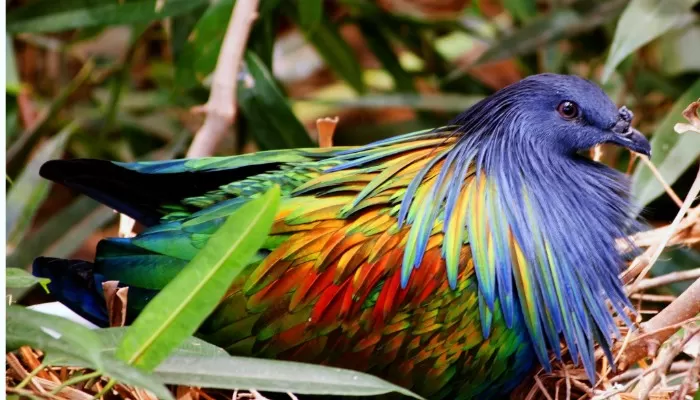 Be sure to be fascinated by a variety of exotic and exquisite wildlife and birds such as Nicobar Pigeons and Eurasian Hoopoes and seagulls flying majestically across the island.
Suggested Read: Tioman Island Wildlife: Meeting The Island's REAL Locals
11. Have Fun Playing Beach Volleyball
A great way to bond with family and friends is over a game of beach volleyball by the white and sandy Pulau Besar beach.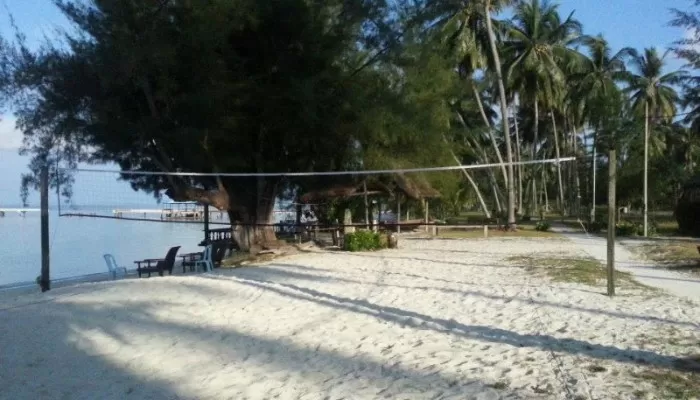 Although this may not sound as adventurous as snorkelling or scuba diving, it is still a fun and healthy way to burn some calories and make new friends, too!
12. Do Some Sightseeing by Cycling Around the Island
If you are interested to go sightseeing around the island within a short span of time, then you can rent bikes or bicycles available at resorts such as Aseania Beach Resort or Mirage Island Resort and venture on the track from one end of the island to the other at your own leisure.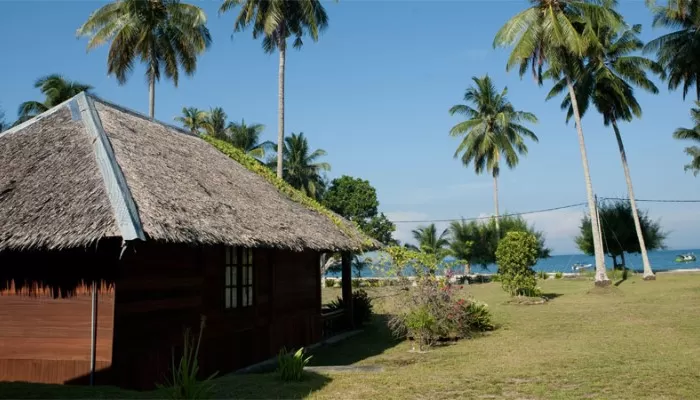 13. Taste Scrumptious Seafood Fresh from the Sea
Enjoy a memorable dining experience all day long at resorts such as Aseania Beach Resort or D'Coconut Resort at Pulau Besar. Indulge in fresh seafood and local dishes from Nasi Lemak to Ikan Bakar and western dishes such as pasta. Do check out their breakfast buffet and lunch menu, too! Fun fact: these are also the only two resorts on the island with a swimming pool. Great if you're travelling with family.
These resorts usually cater to tourists from all over the world, so you will be spoilt for choice when it comes to food! Otherwise, you can take a 30-minute boat ride back to Mersing district, a fishing village, and go on a food tripping adventure to feast on famous Johorean dishes such as Laksa Johor (a unique noodle dish with a creamy fish broth) and Lontong (compressed cylinder-like rice cakes wrapped in banana leaf and soaked in rich coconut vegetable curry stew).
Food lovers will rejoice as this is one of the more 'tasty' Pulau Besar activities you can try!
---
How to Get to Pulau Besar
From Kuala Lumpur
About 4-hour drive to Mersing
Boat ride from Mersing Jetty to Pulau Besar – 30 minutes
From Johor Bahru
About 2-hour drive to Mersing
Boat from Mersing Jetty to Pulau Besar – 30 minutes
From Singapore
3-hour drive to Mersing
Boat ride from Mersing Jetty to Pulau Besar – 30 minutes
*Check boat ride schedule in advance to avoid any unwanted delay. Otherwise, charter a private boat. Usually, boat rides are not available after 6.30 pm. (Source: tripinasia.com)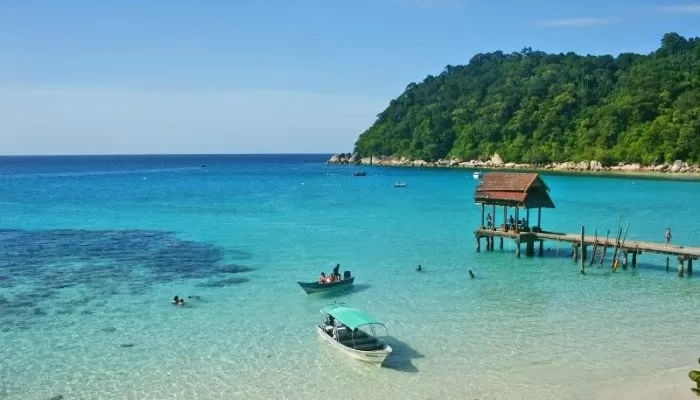 Handy Tips for Travellers to Pulau Besar
The monsoon season for the east coast is from November to February. Avoid visiting the island during this period.
The boat ride to the island is only 30 minutes from Mersing Jetty. Super convenient!
Since it is an island, there is a risk of sand flies. Use an oil-based repellant during your travels.
Remember to use sunblock before going outdoors. Our Malaysian sun can get quite nasty in the afternoons!
Carry sufficient cash for your stay, and come with the right expectations for a truly adventure-filled tropical island getaway!
---
Get started on your 2021 vacation plans now! Head over and experience an adventure of a lifetime at Pulau Besar.
Pulau Besar Popular Tour Packages