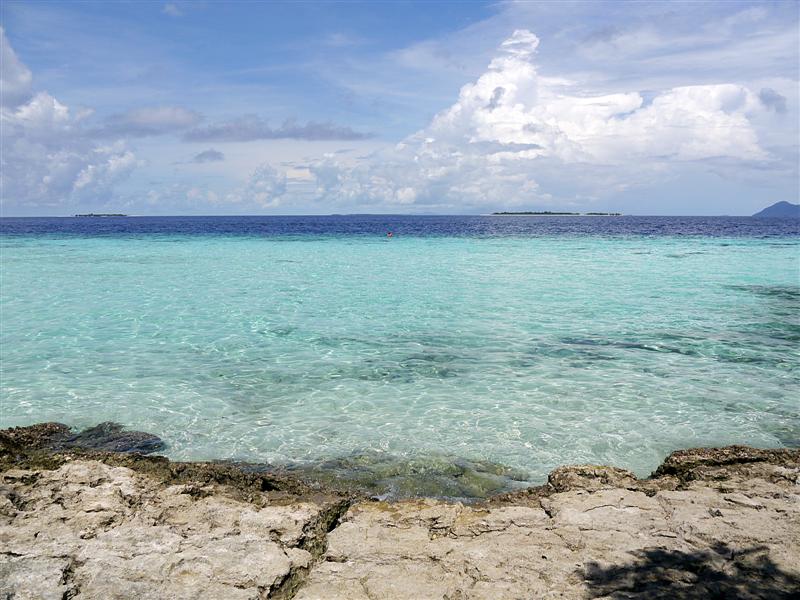 Dive in Pom Pom Island | Dive in Mataking Island
We depart for our boat dive in the famous Mataking Island at around 8.30am in the morning. We head to the Cora Garden in Mataking Island, this dive site is having very good visibility thanks to its crystal clear water, the corals look healthy here.
After about 40 minutes in the underwater, we take a rest in Mataking Kecil.
We proceed to our 2nd dive site Mataking House Reef after a short rest.
In this dive site, we spotted more than 100 tiny eels appear from the sand and twisting around. We also spotted a huge Barracuda beneath Mataking Jetty but unfortunately we are not able to shot a photo for this beautiful fish. We spent about 40 minutes in this dive and depart for resort after pick some other passengers from Mataking Kecil. After lunch, we depart for home at about 2pm in the afternoon.
Diving with Celebes Beach Resort is fantastic as they will arrange to dive in different dive sites everyday. As compared to Mabul Island, divers will get to experience more dive sites with the arrangement of this resort.
To rate this 2d1n Pom Pom Island and Mataking Island diving trip, we give 4.5 out of 5 stars. We hope to come back again soon!
Trip report by: Cherrie