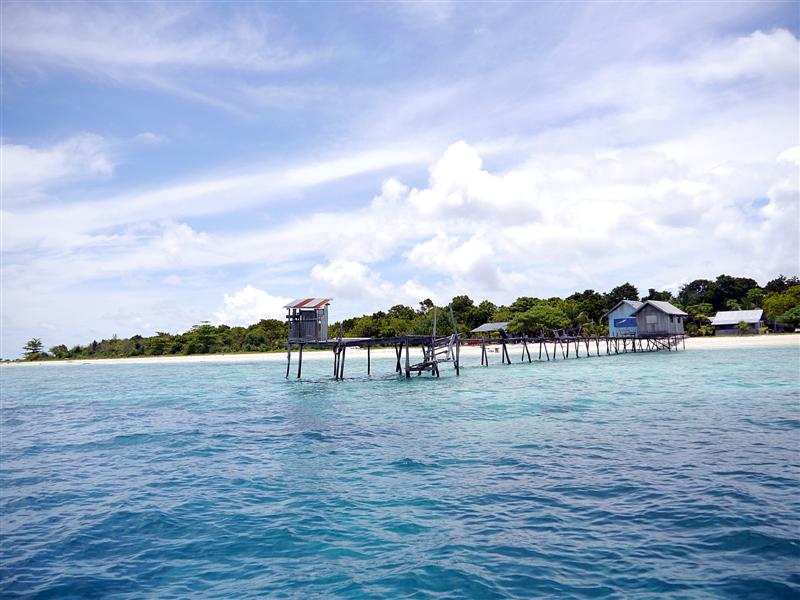 Dive in Pom Pom Island | Dive in Mataking Island
Destination: Mataking Island and Pom Pom Island
Travel duration: 2 days 1 night
In this 2 days 1 night trip, we went to a beautiful island called Pulau Pom Pom located at the northern part of Semporna, Sabah. This island can be reached with about 45 minutes boat ride from Semporna and its nearby island Pulau Mataking is also one of the island that we are going to dive in during this trip.
The resort that we check in is Celebes Beach Resort. We are satisfied with this resort in terms of price, amenities and foods. There are 6 additional rooms newly built that are equipped with fans, air conditioner and water heater. One of the disadvantages of this resort is there are not enough staffs to serve their guests during full house, however, we heard that there will be a resort manager coming on board soon so we expect the service quality will be improved soon. We also expect no security issue as we observed several police patrolling the beach when we are having a chat session at night.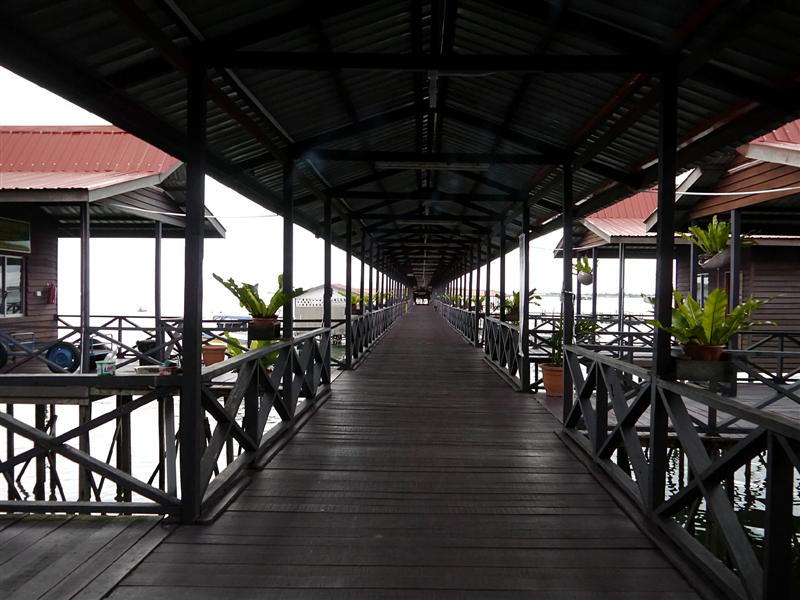 Jeti Pelancongan (Seafest)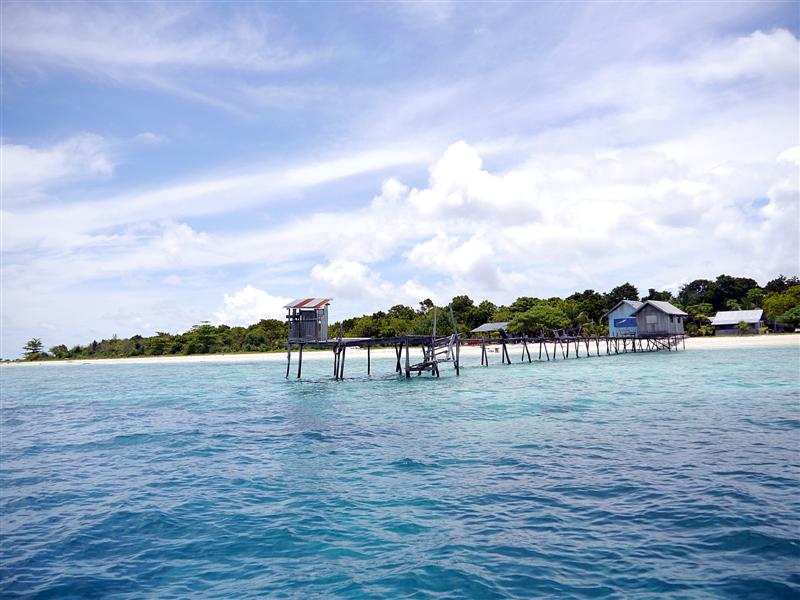 Arrival at Celebes Beach Resort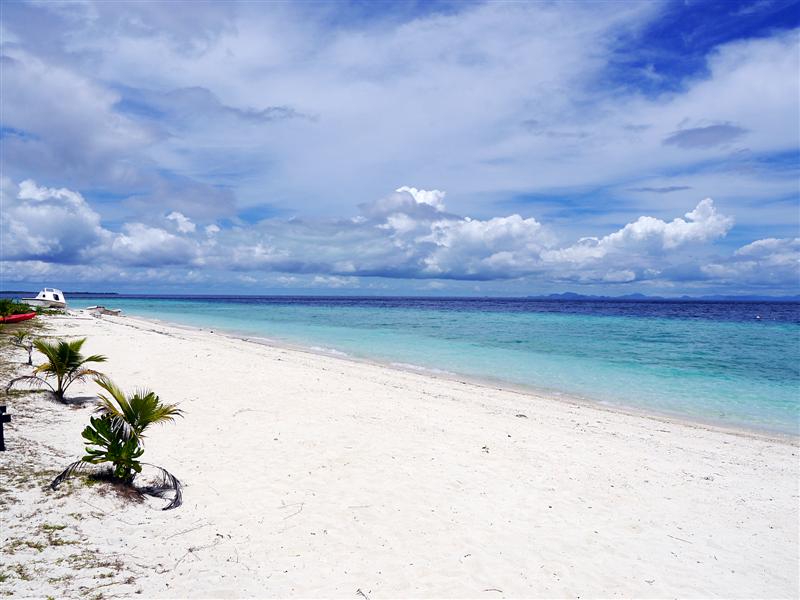 Crystal clear sea water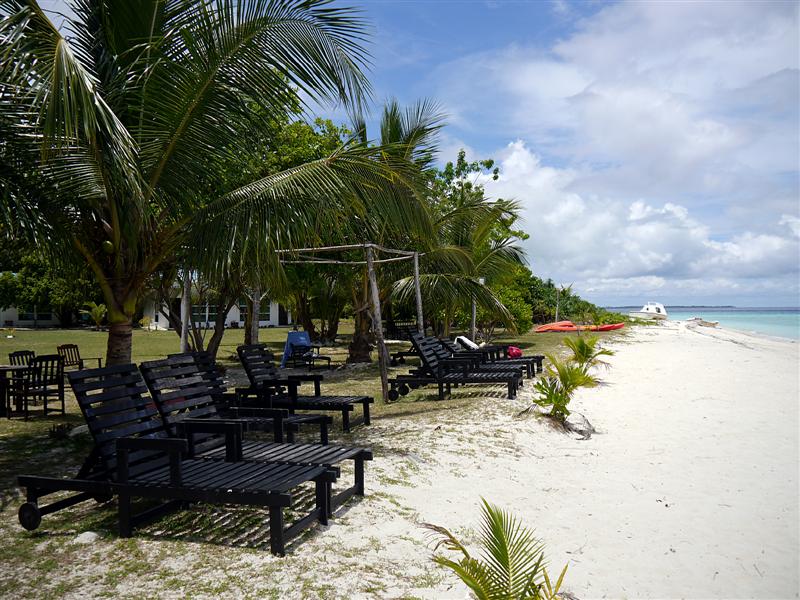 Good place to relax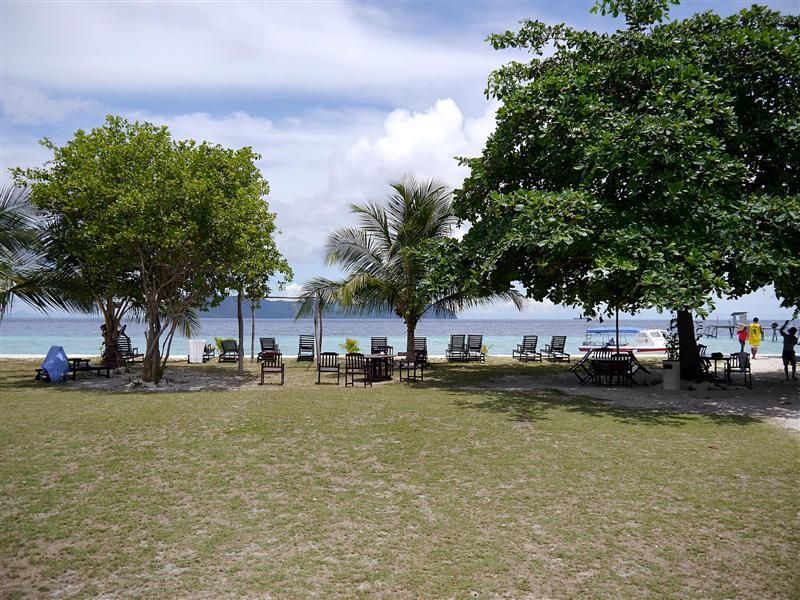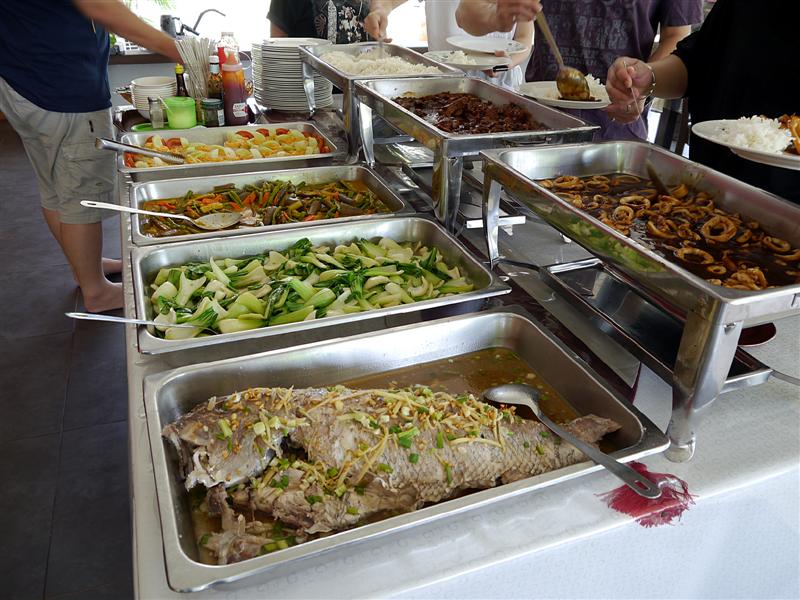 Lunch in Celebes Beach Resort
We proceed to check in after lunch and get ready for our first dive. All the instructors and dive masters are fully occupied, so we have to wait till 4pm in the afternoon for the first dive. The first dive site that we are heading to is called CBR shore dive (Cleaning Station) and we took about 40 minutes for this dive.
After the first dive, we had a slow walk on the beach and the sunset view from the beach is simply amazing.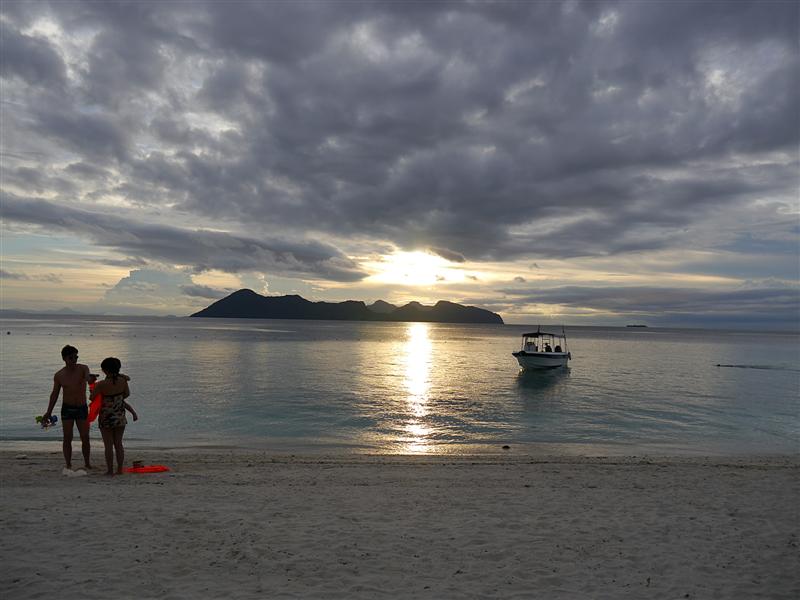 Sunset in Pom Pom Island