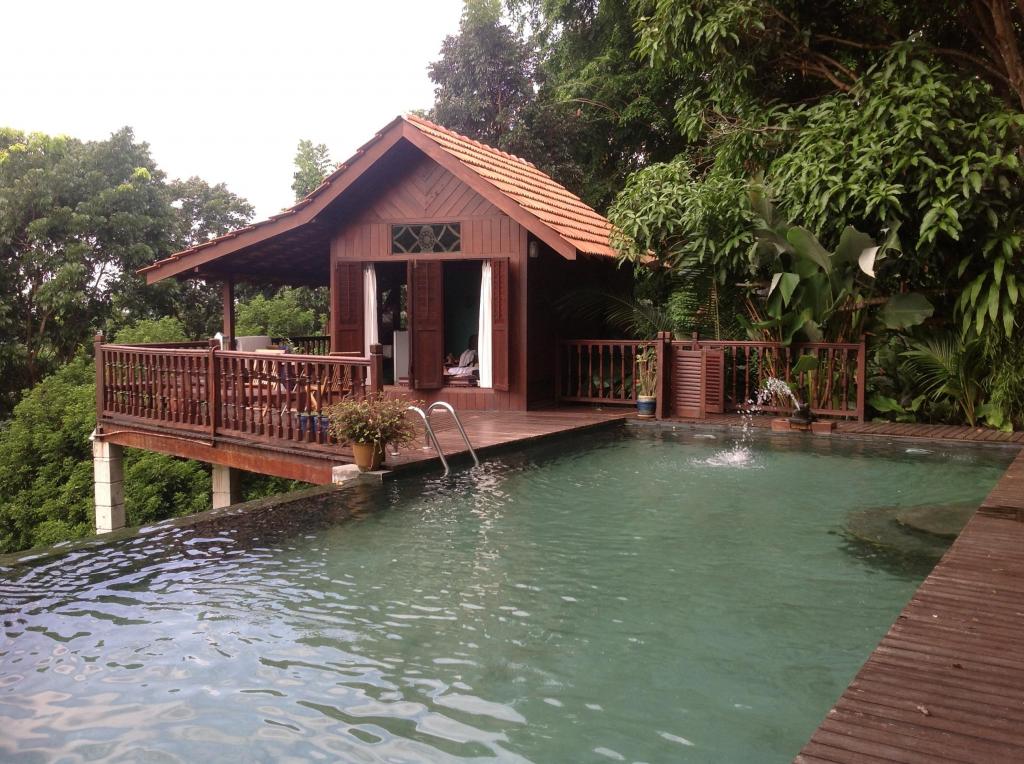 Destination: The Dusun, Seremban, Negeri Sembilan
Travel duration: 2 days 1 night
Departing from: Kuala Lumpur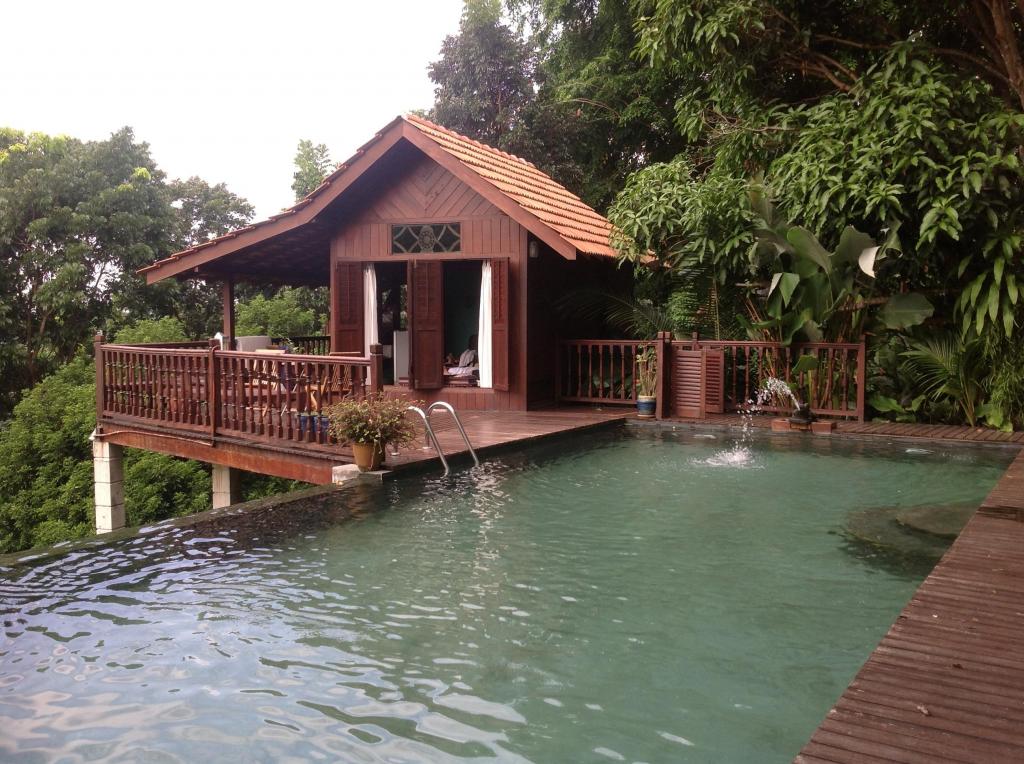 With 2 days holiday, we decided to enjoy a great escape from the bustling city life in Kuala Lumpur to The Dusun in Negeri Sembilan.
The Houses in The Dusun
The Dusun homes to 5 stand alone small houses namely Berembun, Tembusu, Emas and Sora. Depending on how many of you are visiting this beautiful place, the houses are able to cater for 2 adult guests, 3 adult gue
sts, 5 adult guests + 2 children guests and 5 adult guests + 1 child guest respectively. Each of the houses has unique design, the only similarity is all of the rooms in The Dusun are beautifully designed.
Since there are only 2 of us, so we opt for the Berembun House. The swimming pool is just located at the door front and the feeling to swim in the early is absolutely fantastic!
Amenities in the House
The amenities in the house are quite complete and the structure of the house consists of the bed room, bathroom, kitchen and laminated wooden floor. Cooking facility is also top notch and you can basically find all the cooking ingredients in the kitchen for self catering. Curry leaves, Pandan leaves and numerous types of spices are just a few to highlight.
Dining and Activities in The Dusun
There are several attractions located near to The Dusun, if you prefer to stay out, you can pay a visit to the nearby Batang Penar River where you can swim at the waterfalls, take a walk at the trials that lead to the Orang Asli reserve, or join a guided jungle trekking tour to enjoy the scenic mountain view at the summit.
Since The Dusun house is so beautiful and offers a relaxing environment, so we decided to stay within the house. Our night time activities are BBQ and stars staring, and during day time, we swim, photo shoot, enjoy the beautiful atmosphere and listen to music, such activities really improve the bonding between me and my hubby. There is no TV, computer and air conditioner, so you will feel that you are actually getting back to nature.
| | |
| --- | --- |
| The Dusun swimming pool | The Dusun room balcony |
| | |
| The Dusun room | The Dusun cooking facility |
| | |
| The Dusun BBQ facility | The Dusun BBQ dinner |
| | |
| The Dusun breakfast | The Dusun mountain view |
| | |
| | |
Trip report by: Chit Yee