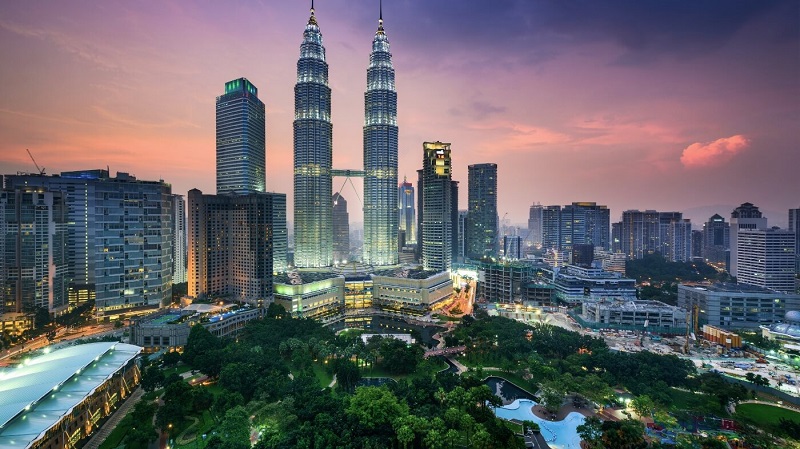 Kuala Lumpur, or widely known as KL, is the main tourist spot of Malaysia, and even Asia. Kuala Lumpur is an amazing city that attracts tourists from all over the world. To begin your tour in this wonderland, Petronas Twin Towers, which has got the credit of being one of the tallest twin buildings in the world, is the right option for any tourist. Indeed, the nearby tourist attractions, such as Aquaria KLCC, Kuala Lumpur Tower and Petrosains Discovery Centre, will never keep your tour itinerary boring.
Kuala Lumpur Tower
Diversified of Activities to Offer
So as it's a destination for every traveler, you will surely discover things to match your mood and taste. If you love night entertainments, Kuala Lumpur always has some truly exciting nightclubs, pubs, lounges and bars, where you can spend the whole night dancing to the tunes of hip-hop DJs. To add a little peaceful excitement, head for the Cosmo's World Theme Park where you would certainly feel on top of the world, after getting a water splash.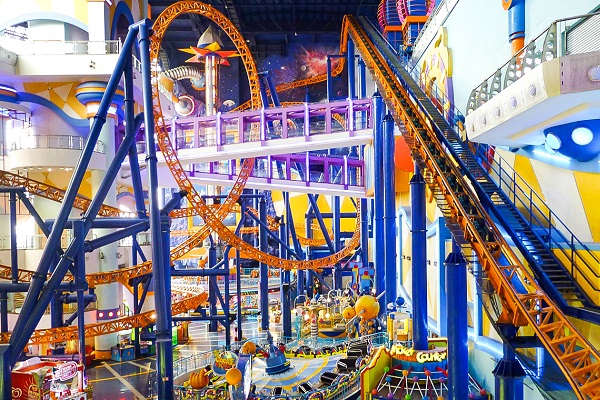 Cosmo's World Theme Park
Perfect for Sightseeing and Leisure Tour
If you are looking for some crafts and artifacts so that you can catch a little bit more about Malaysia's historical background? Check out the Islamic Arts Museum, National Museum and Craft Complex in Kuala Lumpur. If you are tired of your sightseeing trips and want to get yourself relax, perhaps take a short tour in the Perdana Botanical Garden where your tangled nerves will get a refreshing break. Kuala Lumpur, being the capital city of Malaysia, also adores some really lovely flora and fauna parks such as Orchid Park, Deer Park, Butterfly Park and Bird Park that reflects the beautiful nature behind this modern city. To summarize the attraction of this exciting city is almost impossible, so come here and take a tour in the city on your own.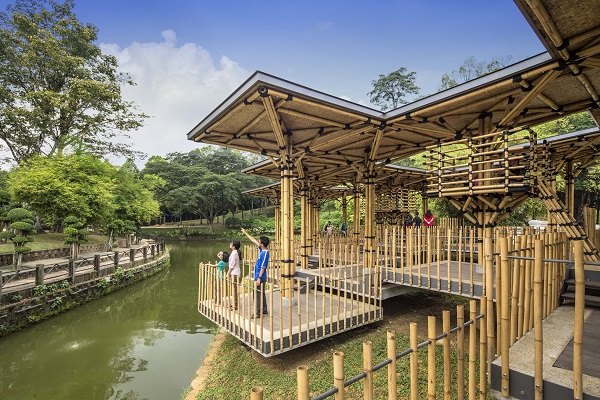 Bamboo Playhouse in Perdana Botanical Garden
---
Explore KL
---
KL Travel Guide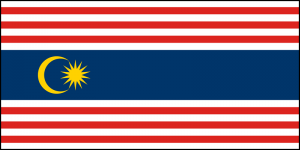 Flag of Kuala Lumpur
Kuala Lumpur is having one of the most inclusive networks of transportation systems in South East Asia. Many airline operators operating from various parts of the world via Kuala Lumpur International Airport (KLIA & KLIA2) and Subang International Airport connects you to other countries as well as for internal transfer. Railway lines and highways radiate from the city to many other parts of the country. Within Kuala Lumpur, buses, mini-buses, taxis and trains can be easily accessed that gets you to almost any place that you wish to go.
---
KL Tours & Packages
Browse all KL tours & packages
---
Recommended Hotels in KL
---