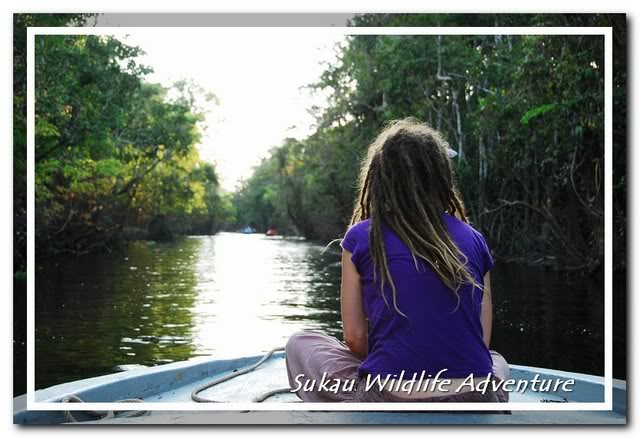 Introduction | Day 1 | Day 2&3
DAY 2
5:30am: The weather is so clear and I woke up just to watch the sun rise.
After our breakfast, what we are looking forward the most is to have the opportunity to watch the Borneo Pygmy Elephant.
Managed to spot the Black Hornbill/ Calao Charbonnier (Anthracoceros Malayanus)?
The boatman sped the boat to another direction. We are wondering what has gone wrong and then we saw… Orang Utan! It is sitting on the tree enjoying its meal.
Oriental Darter/ Snakebirds (Anhinga Melanogaster)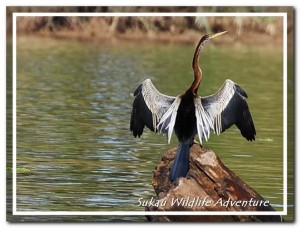 Great Egret (Casmerodius Albus)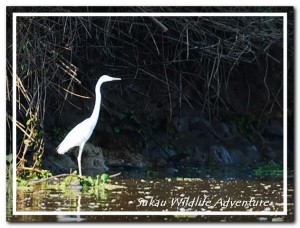 Ox Bow Lake is famous of its view. However, the low tide has caused the broken woods blocked the way and the boat could not enter the area. Sigh!
Lesser Adjutant (Leptoptilos Javanicus)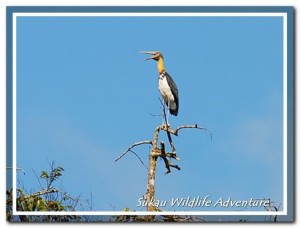 Crested Serpent Eagle (Spilornis Cheela)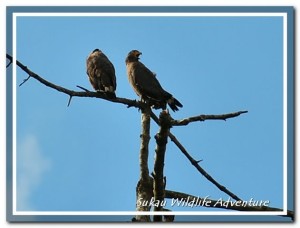 Melina has decided to bring us for jungle trekking to compensate our disappointment for not being able to enter the Ox Bow Lake. Along the jungle trekking, the trace of the elephants and wild boars could be found and we could smell the pee of the Proboscis Monkey.  That's the sign of drawing lines for their own site.
3.40am: We depart from our lodge again to look for more animals. Look at the monitor lizard!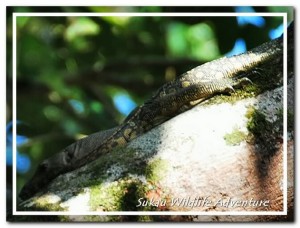 Stork Billed Kingfisher (Pelargopsis Capensis)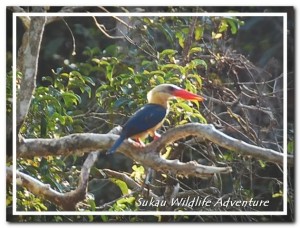 Short Tailed Macaque. These Short Tailed Macaque in Sabah will be caught by some villagers and be trained to pluck coconut.
Proboscis Monkey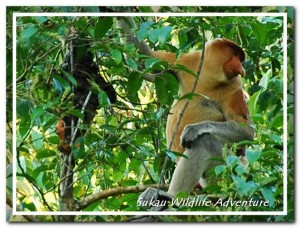 Eagle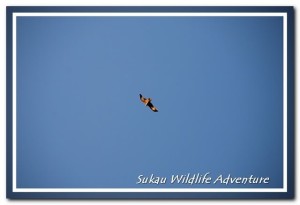 Mangrove Snake (Boiga Dendrophila Melanota). We did not notice it until the boatman showed us.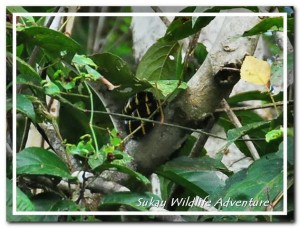 Let's have a look at my dinner!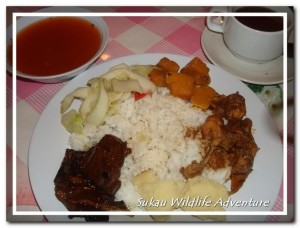 Lets end the day with the beautiful night sky!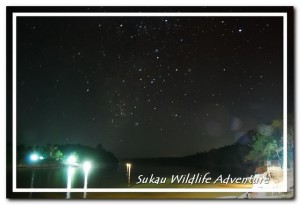 DAY 3
Today is the last day and we are leaving after our breakfast.
When we reached the junction between Sukau and Lahad Datu, it's time to say good bye to the Australian family. Then, all of us are headed to our own journey.
Trip report by: Raymond Hooi