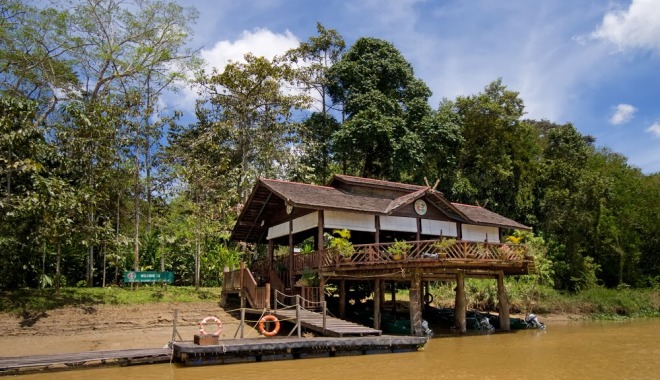 Introduction | Day 1 | Day 2&3
Destination: Sukau, Sabah
Travel duration: 2 days 2 nights
Departing from: Johor Bahru, Johor
I had decided to go Sukau for a wildlife tour during the New Year. Sukau is located at the longest river in Sabah, the Kinabatangan River (560km). It is also the second longest river in Malaysia, after Sarawak's Rejang River (760km) and ahead of Pahang River (435km). Kinabatangan River is famous for its rich flora and fauna, wild lives and various tropical rainforest ecosystems.
I have gotten a cheap package from a reputable local tour agent. Of course, the price shall not be revealed here due to the agreements with the tour agent. However, I could say that it is really super-valued because for such package which usually requires at least 2 tourist signup, the price I got per pax is even cheaper than going for homestay!
There are homestays that run by the indigenous and the feedback of the environment and facilities are positive. Besides the accommodation, there are value-added services like meals (additional charges applied), chartering and tour guiding by the locals. Different pricing are applied by the Sabah's tour agents: Sabahans', Malaysians' and foreigners'. 95% of the tourists in Sukau are westerners; the locals might not even have a chance to be here for once.  The pricing from Internet are usually ranging from RM550 to RM1200 per pax and some might not inclusive of the round trip of Sukau – Sandakan.
For your information, Sukau is 132km from Sandakan, 131km from Lahad Datu and 60km from Pekan Kinabatangan. This tour package is inclusive of visiting the Gomantong Cave which takes about 2 hours journey departing from Sandakan City. It takes only 30 minutes to reach Sukau from Gomantong Cave. Some tour agents do provide the choices of land route or waterway (2 hours).