Day 2:
Morning scene in Endau Rompin National Park.
Kampung Orang Asli Peta.
Sunrise in Endau Rompin National Park.
Breakfast.
A lot of monkeys jumping around from tree to tree.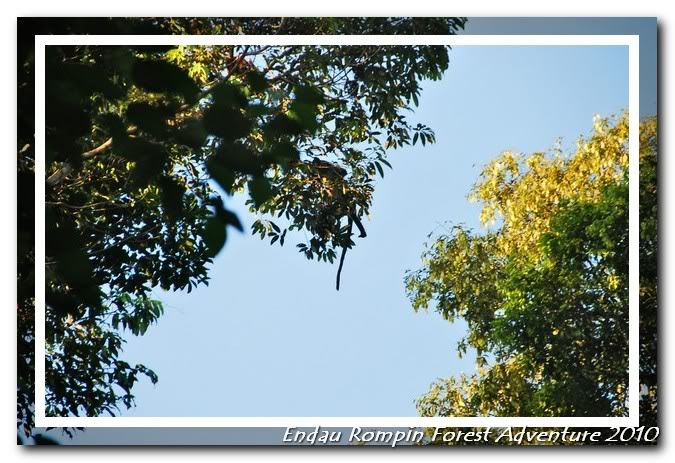 Today, we are heading to the rainforest. We depart from Kampung Peta to Kuala Jasin with boat follow by a walk to our destination in Kuala Merong.
We use the same route as we walked through yesterday to the jetty.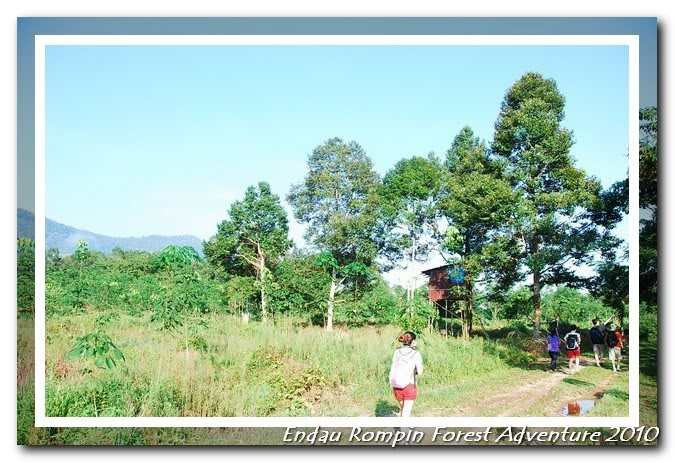 Kampung Peta and Kampung Peta Jetty.
Our tour guide today, a aboriginal young lady.
Endau River
Along the trail from Kuala Jasin, we can see quiet a lot of elephant's stool, maybe this is near to the river where a lot of elephants wandering around. Extra care must be taken as the elephants in the jungle are rather fierce!
The camp site in Kuala Jasin.
The campsite in Kuala Jasin homes to simple accommodation and camp. There is no restaurant onsite and we need to carry our own foods along. There are plenty of leeches wandering on the ground here, it is better to prepare some salts in case attacked by the leech.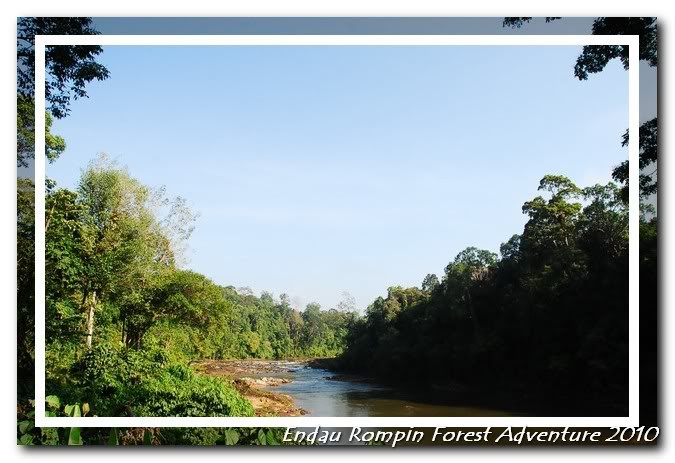 We proceed to Kuala Marong.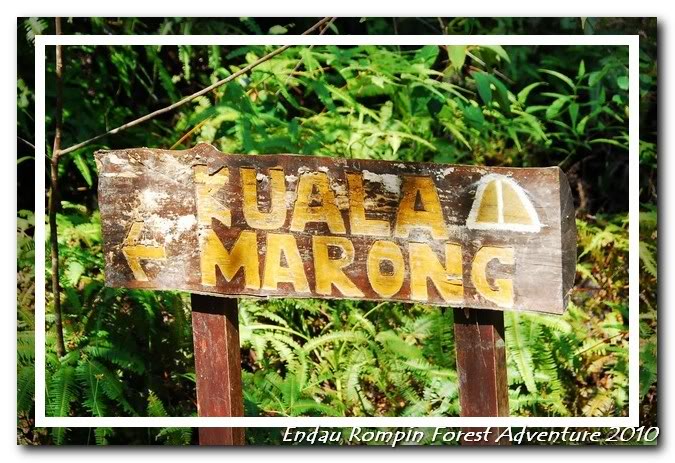 Arrives to the first river, the water level is not high and rapid.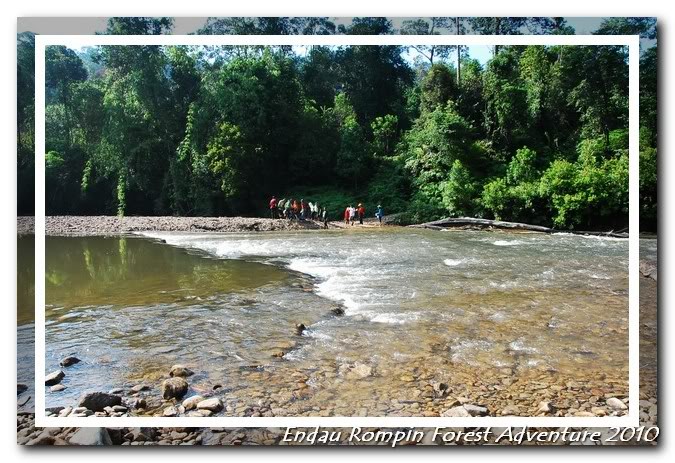 We arrive to the Kuala Merong campsite (our destination) after walk for about 14km.
Walking towards Upih Guling Waterfalls. We have to cross the river with the help of a rope, the water level is higher than what we encountered earlier.
Upih Guling Waterfalls is not that high and beautiful that we expected. This is the attraction that not surprised us at all.
We need to walk back to the campsite for lunch and have to cross the river once again. The water level now is even higher. After lunch, we walk to the Lake Blue, the water here is very clear.
We walk back to the Kuala Jasin to catch the boat and take our tea break. We walk back to the room for rest after tea time and wait for the dinner. Our day 2 program ends after the dinner.