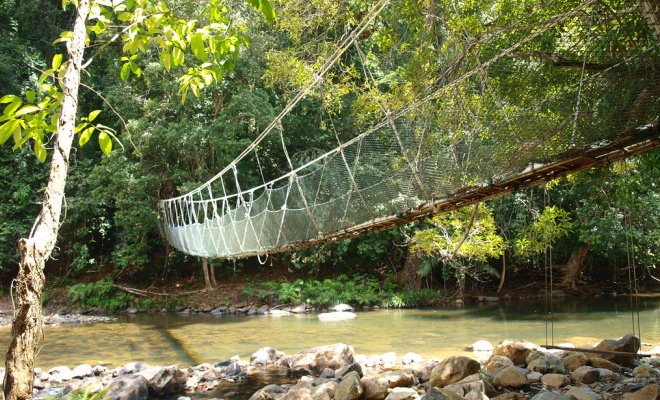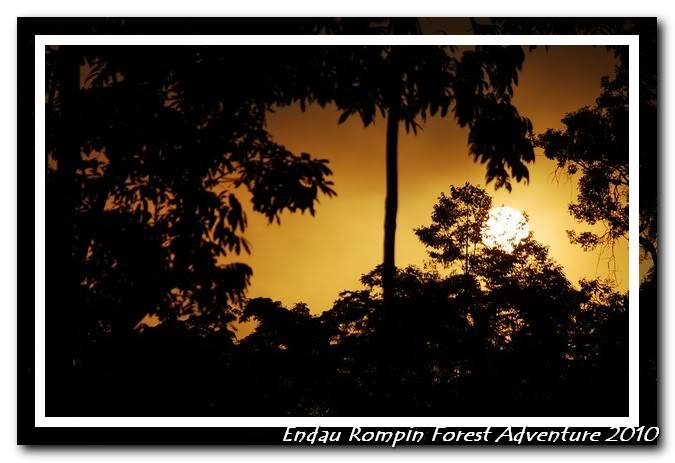 There are so many reasons why you should visit Endau Rompin National Park. Firstly, the location of the park is a wonder. The national park sits between the state of Johor and Pahang respectively as the park encompasses the connecting rivers and the magically beautiful, untouched tropical forest surrounds the area. Secondly, when it comes to culture it is sometimes a nice touch to make a visit to the Orang Asli that lives in Kampung Peta (Peta Village) just 15 minutes away from the park. These interesting people lead simple lives that even their electricity are solar powered. They make their lives by farming and rearing small animals and it will be a different sight for those of you are used to the hustle and bustle of the city.
Get Close with the Nature
For all you tree huggers, this national park has to definitely be marked as a must visit on your bucket list as the beauty and diversity of unusual botanical species like climbing bamboo, the walking stick palm, toadstools, orchids; and bird species are truly a wonder.  Rocks and hills that are 250 million years old also contribute the beauty of this park. The fusion of green colors and ancient stony walls of rocks and hills make the scenery a very calming view. With the divine natural and exotic beauty that is being surrounded, one cannot put his or her camera away. Even though nature has its way of saying that there is nothing but beautiful and quiet peace to look at but little exciting things would capture your eyes and that is one of the mystical and magical things about the tropical forest in this national park.
Diversified of Wildlife Species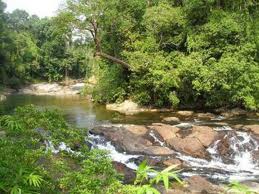 The Endau Rompin National Park not only has its variety of botanical and bird species; it's wildlife include majestic tigers, elephants, hornbills, chirping drongos, bear cats also known as the binturong, and also the only ape species in the region, white handed gibbons. One of the most interesting facts about this national park is that the Endau Rompin National Park is the last and only refuge of the Sumatran rhinoceros. This park is a great place to bring fellow nature lovers who would enjoy the sound and smell of Malaysia's great nature. Activities like jungle trekking, bird watching and some nature study makes the trip a little more adventurous and special. As for families, a trip to this park would be a very educational and yet exciting adventure; especially for children who still have a strong sense of curiosity. A trip to the Endau Rompin National Park would truly be a live discovery show and will forever be an unforgettable visit in Malaysia.
How to Go Endau Rompin National Park with Public Transport
For visitors who are planning for a visit to Endau Rompin National Park with public transport, you should take a bus from Johor Bahru to Kluang. From Kluang, you have to take another bus to Mersing and take a stop at Endau Rompin National Park office in Kahang. Alternately, there are also taxi services from Kluang to Kahang if you prefer more flexible mode of travel. The journey from Kluang to Kahang takes about 40 to 45 minutes.
Recommended Area to Stay in Johor
Johor Bahru City Centre
Gateway to the city attractions, Legoland Theme Park and eateries.
Desaru
For those looking for beach vacation and nature exploration.