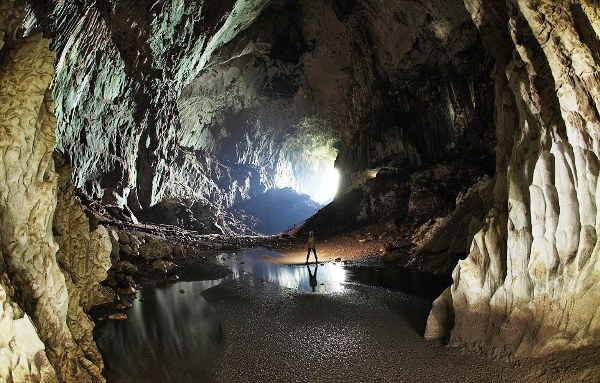 Day 2:
We boarded on this boat to the Wind Cave and Clearwater Cave. Each boat can only carry 8 to 10 passengers. Although the water is shallow, tourists are still required to put on the life jacket.
Along the boat ride, you could see the Penanese are bathing and washing clothes at the river.
Penanese uses this Canoe stairs to reach the river.
The boat stopped at Penanese Village and the tourists could walk to visit their Long House.
Penanese's hand made crafts. However, there aren't many people buying it.
The boat stopped at the jetty and it took about 5 minutes walk to the Wind Cave.
The view in the Wind Cave.
You'll see a different view after passing the narrow passage.
The King's Chamber in the Wind Cave.
All the stone pillars are unique and some are even look like human character.
This looks like the legendary character in China, Kong Zi.
Using the same passage, you could reach the Clearwater cave in 10 minutes.
The end of the creek is the pool of the Clearwater cave.
You may spend time playing with the water here if you're not rushing.
The rest platform outside the cave. The tour agency usually provides teatime over here.
You have to climb for 200 level of staircase before you could enter the cave.
This is the well-known underground rivers of Clearwater Cave, its total length is of over 108m. The extremely cold water of the pool is also flowing out from here.
In the afternoon, we went back to the National Park. The following is the other guest house. It's always full house due to it's competitive price.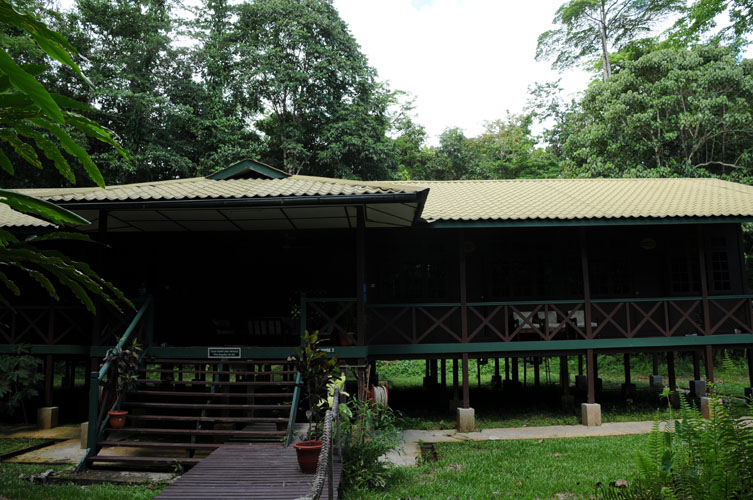 At 2pm, we visited the Tropicana Forest's treetop canopy. It's known as the Canopy Skywalk, the world most longest tree top canopy walk (480m  length, 20-35m height). Tourist requires RM30 for entry.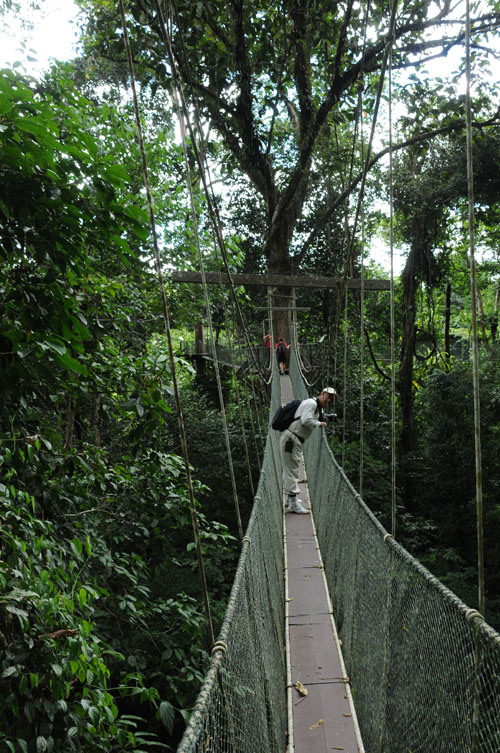 According to the tour guide, we'll only see the birds or the animals living on tree in the morning. Afternoon will usually won't be able to see a thing due to the hot weather. However, I was lucky enough to see a few groups of horn-bill flew above my head.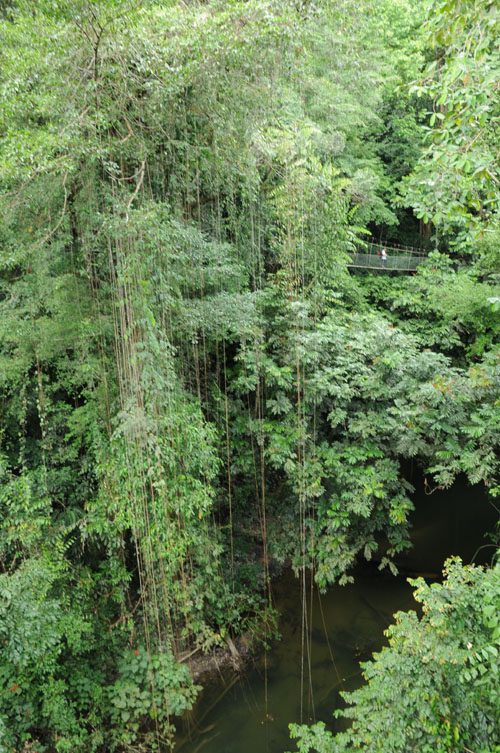 Sky canopy walk is about the 30-40m height (refer to the diagram):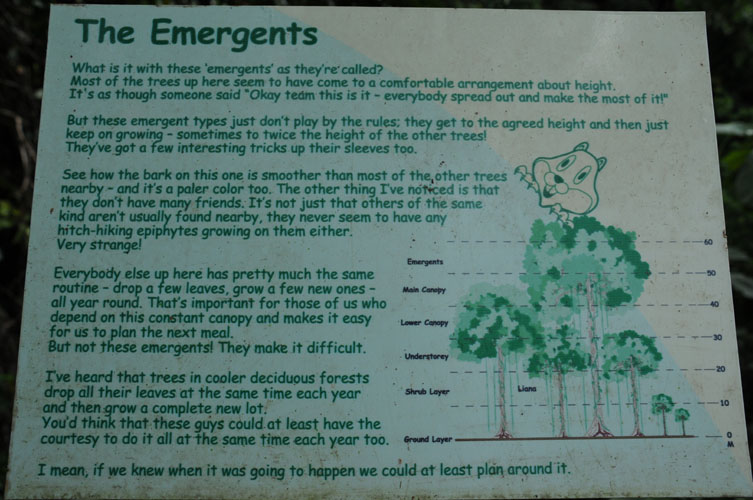 On our way back from the Sky Canopy Walk, we saw a lot of the millipedes (left) and the dragonfly (right)
We then plan to hike the Palat Hill that's located opposite the Mulu Royal Resort (FOC). It took us about 10 minutes to reach and we could actually have a complete view of the resort and our own accommodation.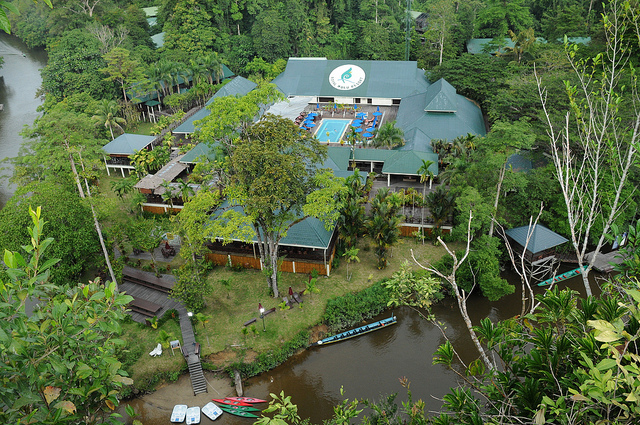 After dinner, took a photo from the river opposite the Royal Mulu Resort. Palat Hill is the one at the right of the photo.