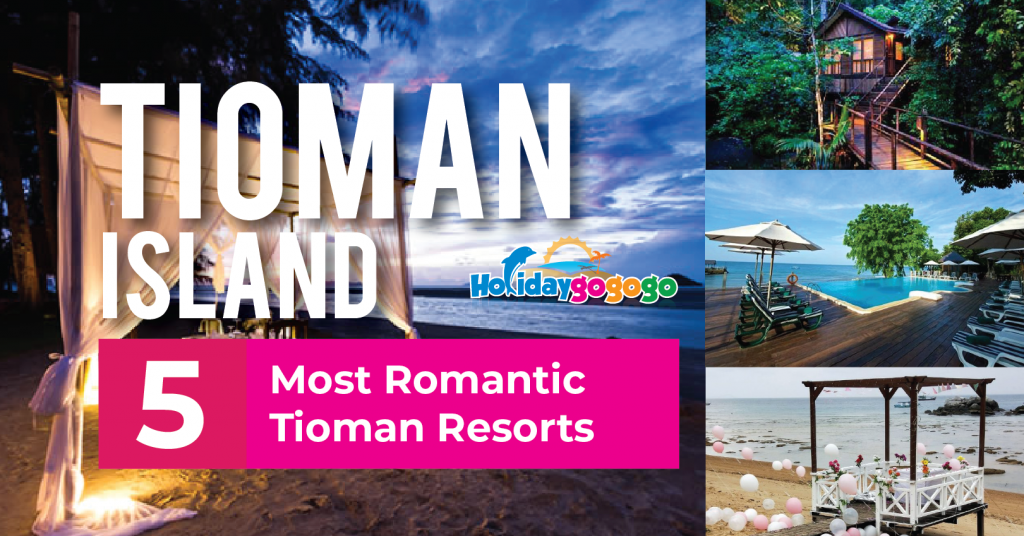 Relationships are funny things. Happily-ever-after is not a fairy tale; It's a choice. It takes constant effort to be sincere and express your love. Here's a hint to make things easier: be the dotting partner and arrange for a couple's retreat at a romantic first-rate resort on Tioman Island!
Here on the island, you won't find any shortage of romantic experiences specifically tailored for couples. Special services typically include a gorgeous honeymoon villa, extra in-room dining options, all-inclusive meals, private excursions, fresh floral decorations, exclusive menu items as well as other extraordinary services that are offered ONLY in honeymoon packages.
It's time to up your partner-game. These are the 5 Most Romantic Tioman Island Resorts!
---
1. Paya Beach Spa & Dive Resort
Paya Beach Spa & Dive Resort offers an idyllic getaway for you and your partner. Experience a beachfront candle-lit dinner under the stars at a magnificent beach gazebo, along with a special romantic menu prepared by professional chefs. Talk about your love for each other, reminisce old times, and plan your promising future together.
When you check-in, expect to be greeted by beautiful flowers adorned all over your room to celebrate this special occasion. The resort also offers guests a complimentary rainforest and mangrove swamp guided walking tour. The tour is the perfect opportunity for couples to try new things together and bond over a memorable experience.
Budget: $$
Click here for package info
2. Japamala Resort by Samadhi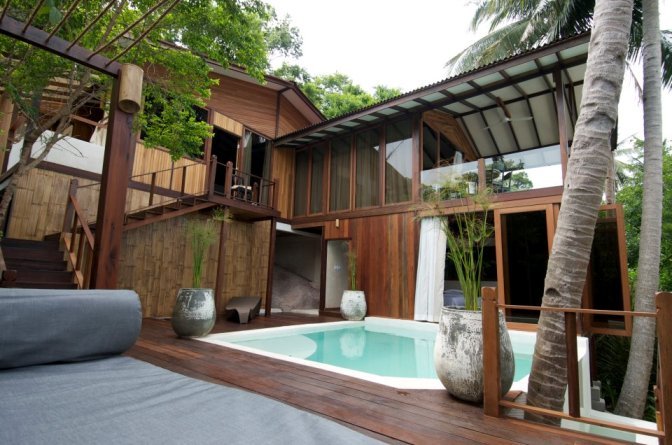 Keep the glow of romance alive and savor time for two. Discover an unforgettable experience at Japamala Resort by Samadhi Retreats, a company that operates premium resort chains. The resort is built on a beautiful stretch of pristine beach and also enjoys a lush jungle canopy in its backyard. The resort's staff are known to be incredibly thoughtful. You might even come back to your room every night to chocolate and a kind note on your pillows!
The resort's atmosphere is surreal. Experience utmost relaxation as you fall asleep to the sound of the waves and the soft sounds from the jungle. Rooms will have a soothing aromatherapy fragrance – a nice touch in creating a romantic atmosphere. Within selected rooms, private plunge pools and wooden sun decks add a touch of indulgence. For even more relaxing moments, get a professional massage at the spa. While there, remember to take an aromatherapy bath while sipping on chilled champagne.
Budget: $$$
Whatsapp us for package info
3. Aman Tioman Beach Resort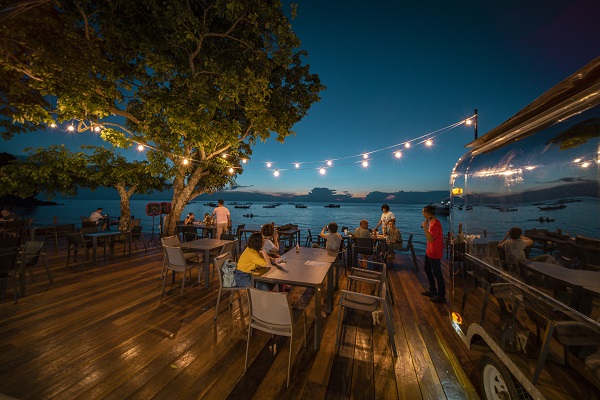 Love is all about life – new life in particular – and nowhere is this more apparent than in Aman Tioman Beach Resort. This romantic Tioman resort's landscaping is top-notch and contributes to its romantic atmosphere with passionate expressions of love shown in how it maintains its vibrant flora and precious fauna.
Diving, snorkeling, jungle trekking, sunbathing, fine dining – these are all perfect things for love to blossom. Activities refresh the mind and draw couples closer. Aman Tioman Beach Resort boasts all these and more! A couples' package the resort includes a snorkelling trip to 3 locations, all 3 meals, a succulent seafood BBQ dinner and of course, the old classic must-do: a romantic candle-lit dinner.
Budget: $$
Click here for package info
4. Sun Beach Resort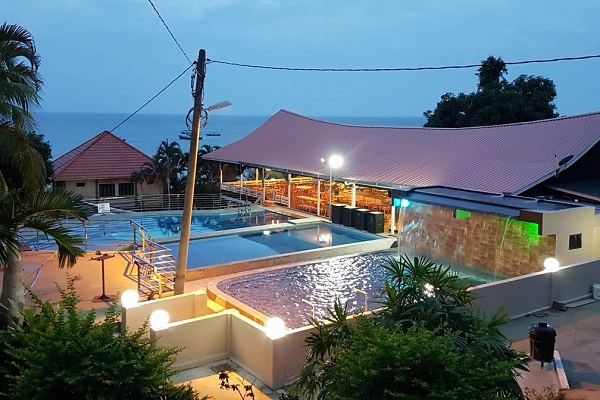 Sun Beach Resort is home to beauty that will definitely capture your heart. For a romantic Tioman resort on a budget, Sun Beach does not compromise on creature comforts. Instead, guests are treated to quality service and amenities that you can expect at higher-end places.
Stay in a stylish ocean view or blue ocean suite furnished with free welcome gifts like a tropical fruit basket and a special gift. The blue ocean suite is unique as come low-tide, parts of the suite will become partially submerged in the water, giving the impression of a "floating" or water-front suite. A 2 nights stay in a romantic suite package includes welcome drinks, breakfast buffets, a romantic candlelight dinner for 2, a special honeymoon cake, a romantic picnic lunch for 2, return-trip ferry transfer and a BBQ dinner on the beach.
What we personally love the most is the private snorkeling trip for 2 that comes with an experienced guide. At a happening tourist hotspot like Tioman Island, having a private session all to yourselves is a rare privilege indeed.
Budget: $
Click here for package info
5. Tunamaya Beach Resort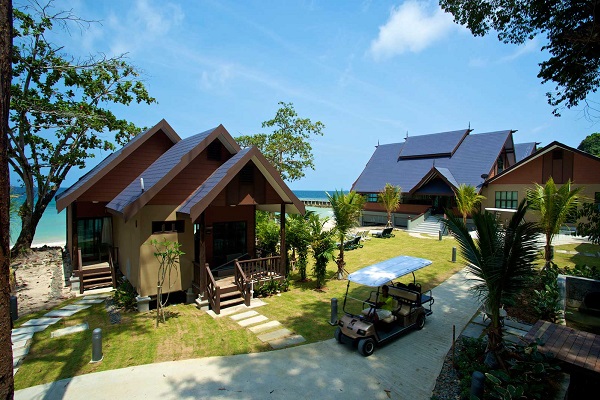 Escape to the "Hidden Paradise of Tioman" to enjoy true intimacy and romance while creating a precious memory that is uniquely yours. Tunamaya Beach Resort is one of the more premium and classy resorts on the island. And it's no surprise as this romantic Tioman resort certainly lives up to its reputation. Tucked away in a secluded corner, you are guaranteed precious privacy in its spacious grounds. Just you and the loved one enjoying the blissful quietness of island living. You can also choose from an unobstructed view of the seas or indulge in the natural surroundings of rainforests right in its backyard!
The packages here include the typical candlelight dinner with amazing food. But what makes this place stand out is its premium treatment of guests. You won't feel lonely or shortchanged when you stay in this isolated resort, as a private atmosphere is one of its strongest virtues and it makes sure you know it – in the best way possible.
Budget: $$
Click here for package info
---
Suggested Read: Tioman Island Review: Is it still worth going?
Popular Tioman Honeymoon Packages