Pulau Tioman is famous for its blue waters and beautiful beaches. But with all the fame surrounding it and with the coronavirus still a thing, is Pulau Tioman still worth going to in 2020? Let's review!
[lwptoc]
---
Pulau Tioman (Tioman Island)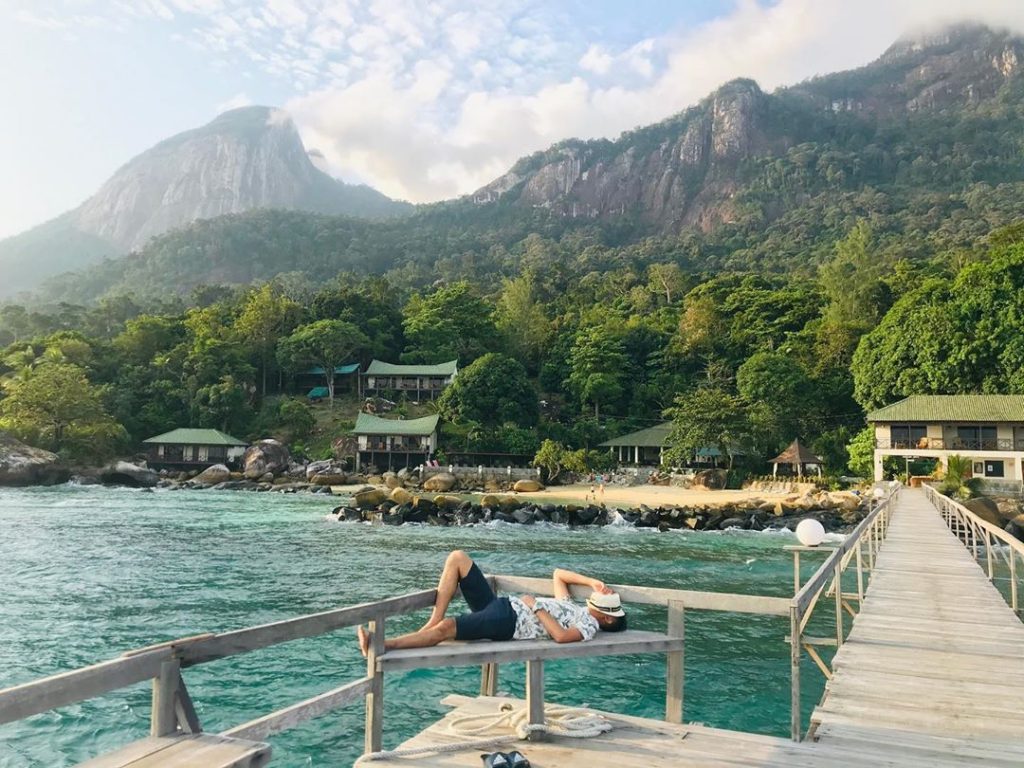 Pulau Tioman is a beautiful, pristine island on Malaysia's East Coast. It is located in Rompin, Pahang (not Johor, folks!). Pulau Tioman is a hot destination for both local and foreign travellers alike. It shares this fame with other east coast beauties such as Pulau Redang and Pulau Perhentian.
We always emphasize this for new visitors: these islands are closed from November to February due to the monsoon season. The waves will be too strong for any water activities to be carried out safely. So you will have to keep this in mind while making your plans.
The best time to visit is April to September during the dry season. Rain showers are brief and few between. If you're incredibly lucky, you won't even see a drop of rain if you go during this time!
What is the situation with Covid-19?
Covid-19 has not left the island unscathed.
31st March 2020 saw the island cease its ferry operations. Resorts have also been heavily affected.
Berjaya Tioman Resort, once considered a landmark on the island due to its long history, announced that they will embark on a 'major redevelopment exercise' during the MCO. It has since yet to re-open its doors to the public, leading many to worry about its future on the island.
Fortunately, the island seems to have weathered through the hardest parts of the storm. It has once again been re-opened to the public. Most resorts had since restarted operations, starting from 10th June 2020 when interstate travel restrictions were lifted.
Recovery has been quick and Pulau Tioman as of the time of writing is quickly seeing its usual influx of travellers (albeit non-foreign) visiting its shores.
Travellers can have peace of mind knowing that hotels and resorts are taking multiple safety measures against Covid-19. At this point, it is undoubtedly poor ethics and publicity to ignore safety measures too. Resorts and tour operators have applied new measures like temperature checks, regular sanitizing of all rooms and transports, social distancing and compulsory mask policies. These are part of the new norm now while travelling.
As long as travellers abide by SOPs and are always aware of their surroundings, there is nothing to be worried about. Travelling is safe as long as it is conducted responsibly.
---
What makes Pulau Tioman so appealing?
To understand what makes Pulau Tioman such a popular landmark, let's head to FOUR questions for you to ponder upon.
1. Does your soul long for peace and quiet?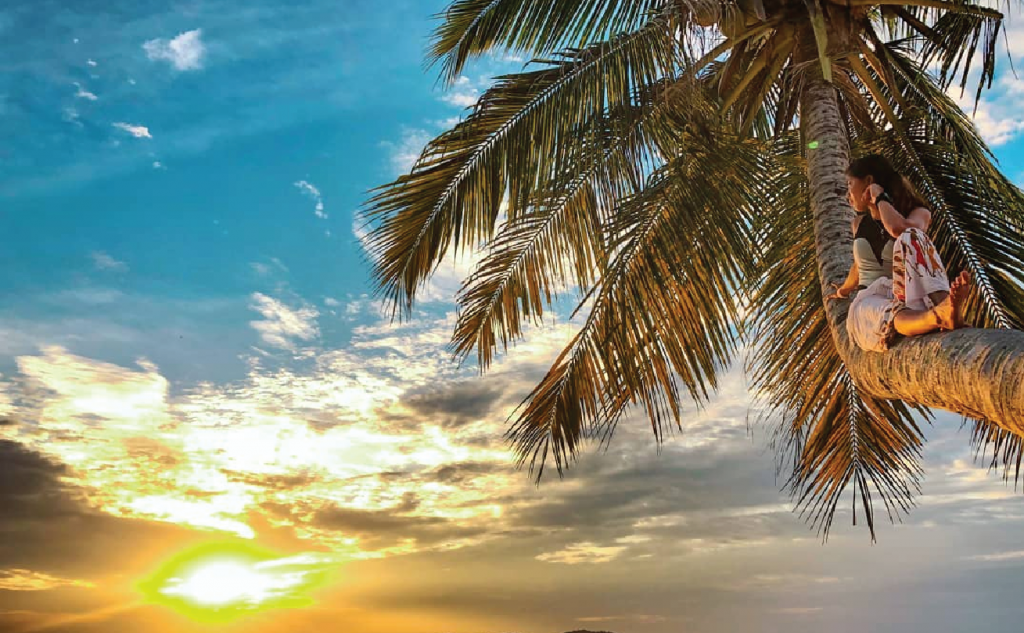 This idyllic getaway island lies in seclusion from the outside world. There's a significantly slower pace of life here with little roads, much fresh air and an abundance of peace and tranquillity. The island gives travellers the option to spend your days reading in a hammock, listening to the sounds of the jungle, or dipping into calm, warm waters. It is truly one of the best ways to de-stress and just chill.
A quick tip for those looking to soul-search on their holiday to Tioman: give yourself a night at Kampung Mukut! The village is very lowkey and perfect for a rejuvenating getaway away from the crowds. A nice bonus is that the trail up to Dragon Horns starts here.
2. Do your eyes miss being treated to gorgeous views?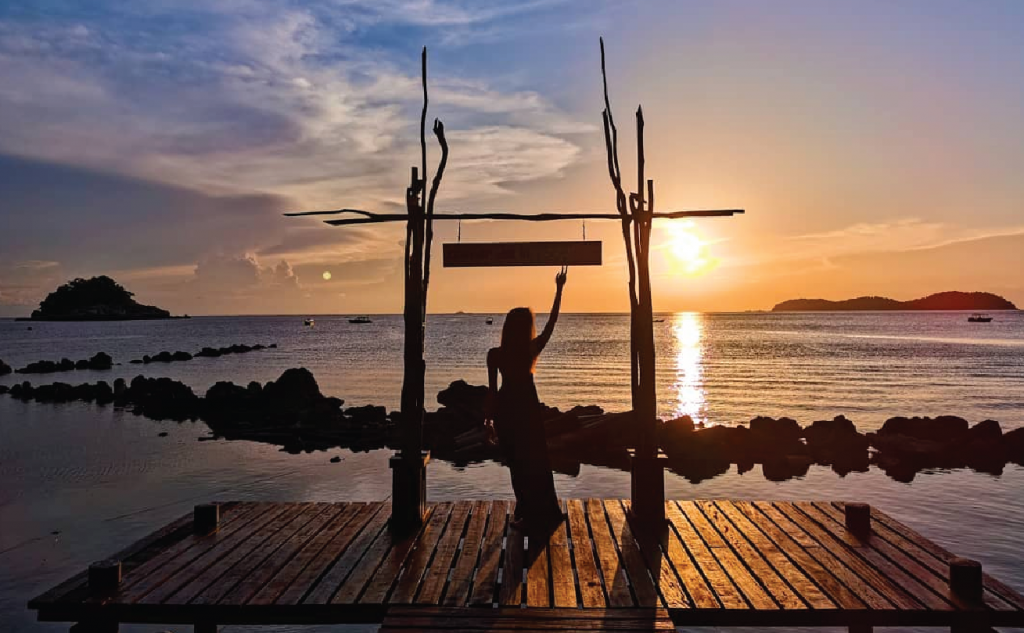 Prepare your eyes for a visual feast. Wherever you go, Pulau Tioman offers sweeping, panoramic views of the blue oceans, lush jungles and majestic hilltops. There are untouched beaches with pristine waters just waiting to be snapped by your DSLR or smartphone – provided you head to the right spots. Go snorkeling and discover the beautiful underwater world. Swim alongside colourful wildlife such as parrotfish, clownfish, angelfish and more! Pulau Tioman is beautiful both above and below the waves.
3. Does your body crave for exhilarating outdoor adventure?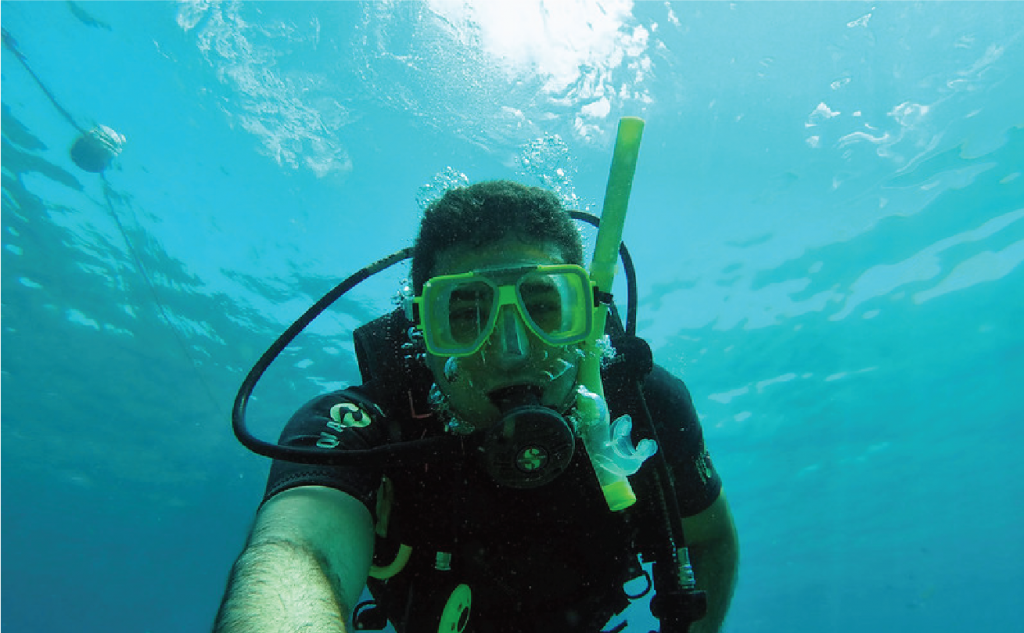 Pulau Tioman offers plenty of things to do for the wild-spirited. Take up outdoor activities like kayaking, diving, mountain climbing or trekking to curb your craving for the big outdoors.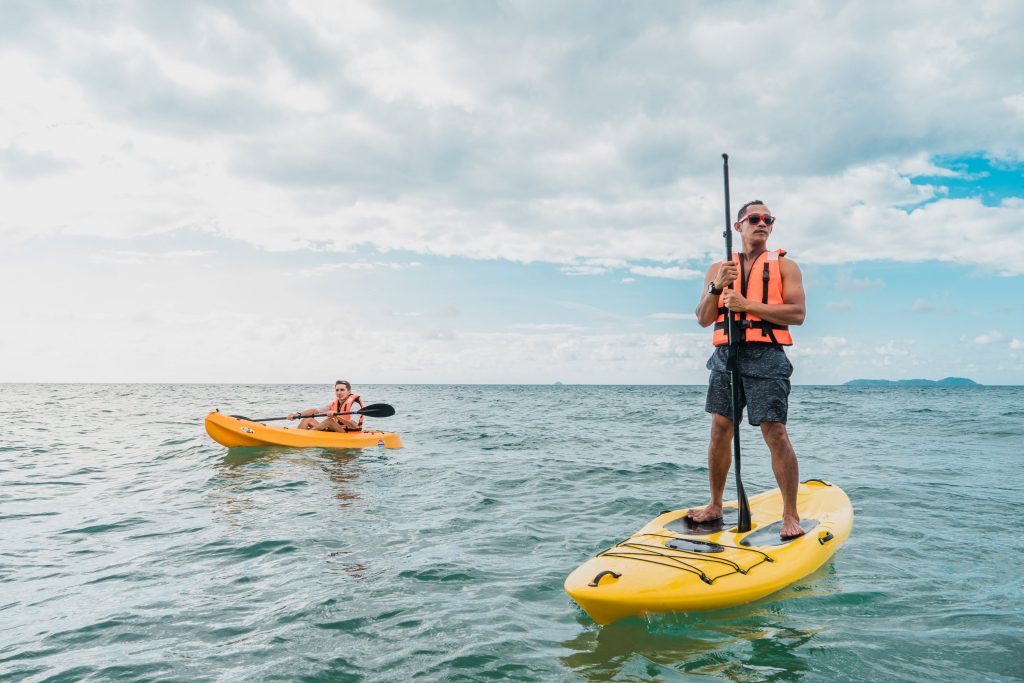 Even for the not-so-wild folk, you are guaranteed a great time on the island with more laid-back options such as snorkelling in calm waters or picture sessions with gorgeous backdrops and great natural light (some good old island sun, anyone?).
4: Do you want to shop in a place where you'll never drop?
Tax-free. There, we said it. In case you weren't already aware, Pulau Tioman is one of the rare islands that has been gazetted as tax-exempt by the Malaysian government. There is a running joke about beer being cheaper than carbonated drinks on Tioman – aaaand it's not that far away from the truth. A can of Tiger beer can cost as low as RM3.50. Tobacco is cheaper on the island as well when compared to the rest of Malaysia.
Note: If you're thinking of bringing these delicious tax-free goods back to Singapore, don't! Border customs will be quick to impose a fine on bringing these goods in from Malaysia.
---
If you answered yes to any of these questions, then Pulau Tioman has already started working its charm. Indeed, what makes it so attractive is that it has something for everybody.
---
Pulau Tioman Attractions
Another reason why the island is so famous among travellers is that it invites exploration. There are so many things to see and fascinating areas to explore that you'll find it hard to even get bored! Now you might be wondering: what are the famous spots in our 2020 review of Pulau Tioman?
To save you the search, here are some top attractions:
1. Kampung Tekek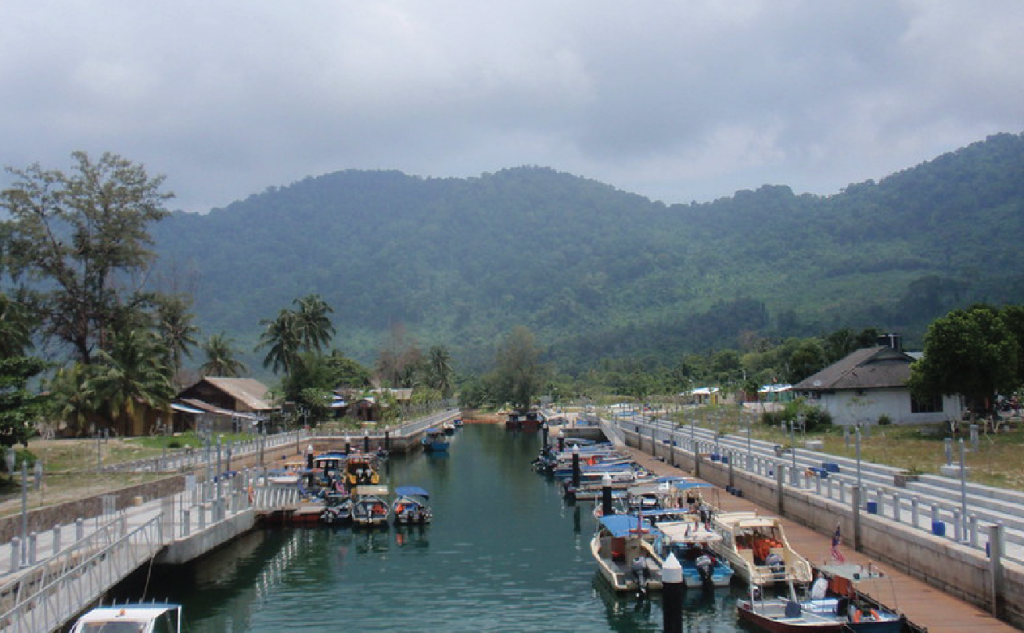 Kampung Tekek is the most developed village on Tioman. The village offers many places for travellers to stay and eat. This is the village you'd want to check out if you prefer more convenience during your island holiday. Oh, and did we mention this is also the place that offers the most shopping?
2. Juara Beach
Juara Beach is nestled within a secluded bay along the east coast of Pulau Tioman, directly across the island from Tekek. The beach is located within Kampung Juara, a peaceful village filled with lush greenery, long beaches and calm waters teeming with coral reefs.
3. Juara Turtle Project
Juara Turtle Project is a conservation project to preserve turtle nesting sites and their related ecosystems. With more than 200 volunteers, school groups and university students from all over the world coming every year, the initiative has been instrumental to reversing the damage done to our reefs and animal welfare on the island. Stop by to volunteer if you have the time and calling!
4. Kampung Air Batang (ABC Village)
Kampung Air Batang is a traditional village with a very laid-back atmosphere, which makes it popular among backpackers looking for budget hostels. It also helps that this is the best place on the island for something that roughly resembles a night scene, in the simple form of beach bars that provide lively atmospheres!
5. Monkey Bay
Monkey Bay is a beautiful gem of beach nestled behind Salang Village on the west coast of Pulau Tioman. It is accessible by speedboat or jungle trail. This terrific bay has a gorgeous, white beach with a serene pool of seawater and lush rainforest surroundings. It is also a favourited snorkelling spot.
6. Asah Waterfall
Pulau Tioman is home to several waterfalls. But the best among them is the Asah Waterfall. Located at the semi-abandoned village of Kampung Asah off Mukut, this beautiful waterfall forms a cascade that drops into a pool hemmed in by granite slabs. It definitely helps that it is located deep in the serenity of the thick island rainforest for some added layers of peace and quiet. Travellers can get to the waterfall park via jungle trail from Mukut.
7. Dragon Horns
Long ago, a dragon princess set out from China to join her beloved prince in Singapore. She got tired and decided to stop to rest along the way in these warm, calm waters. But she became so captivated by its beauty and serenity that she chose to end her journey, and became a dragon-shaped island instead.
Of course, it's just a story. But this is how Tioman's infamous "Dragon Horns" came about. These horns are actually the Twin Peaks of Gunung Semukut.  In fact, they are one of Malaysia's most sought-after rock climbing destinations. A trail leads from the base at Kampung Mukut before splitting into different routes for climbers leading up to the mountain.
8. Coral Island
Pulau Tulai, also known as Coral Island, is a small island that lies eight nautical miles off Tioman's west coast. The island is known for its thriving corals and mesmerizing deep water coral viewing (no surprise there!) for snorkel enthusiasts. The waters around the island are teeming with marine life, making it a hot spot as well for divers. You won't have to plan for it as most resort packages or tour operators will include this in their itinerary. This is certainly one of the highlights of our Pulau Tioman 2020 review.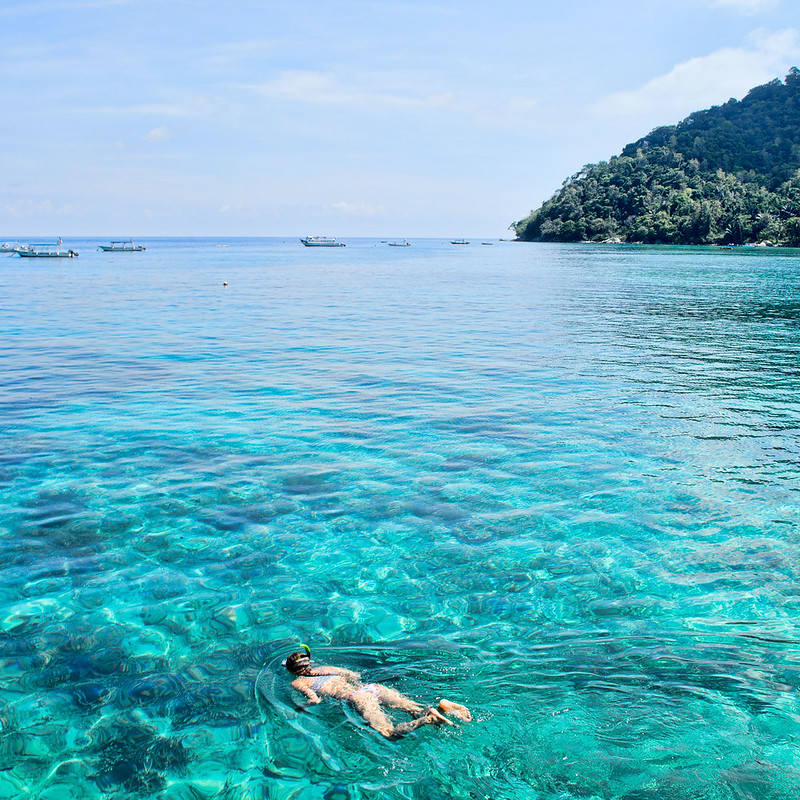 ---
How do I get there?
Getting to Pulau Tioman is simple.
The typical route for most visitors is to drive or take a bus ride up to Mersing, then get on the next available ferry out to sea. The primary ferry service provider here is Bluewater Express. On good days, there will be three ferry trips to the island from 7am to 4pm (whether there are three or two trips, depends heavily on water levels). The journey takes about two to three hours depending on tidal conditions and wind speeds, with the ferry making a stop at every village except Mukut, Juara and Nipah. Those travelling from Singapore or Johor would want to make this their point of departure as it is nearer.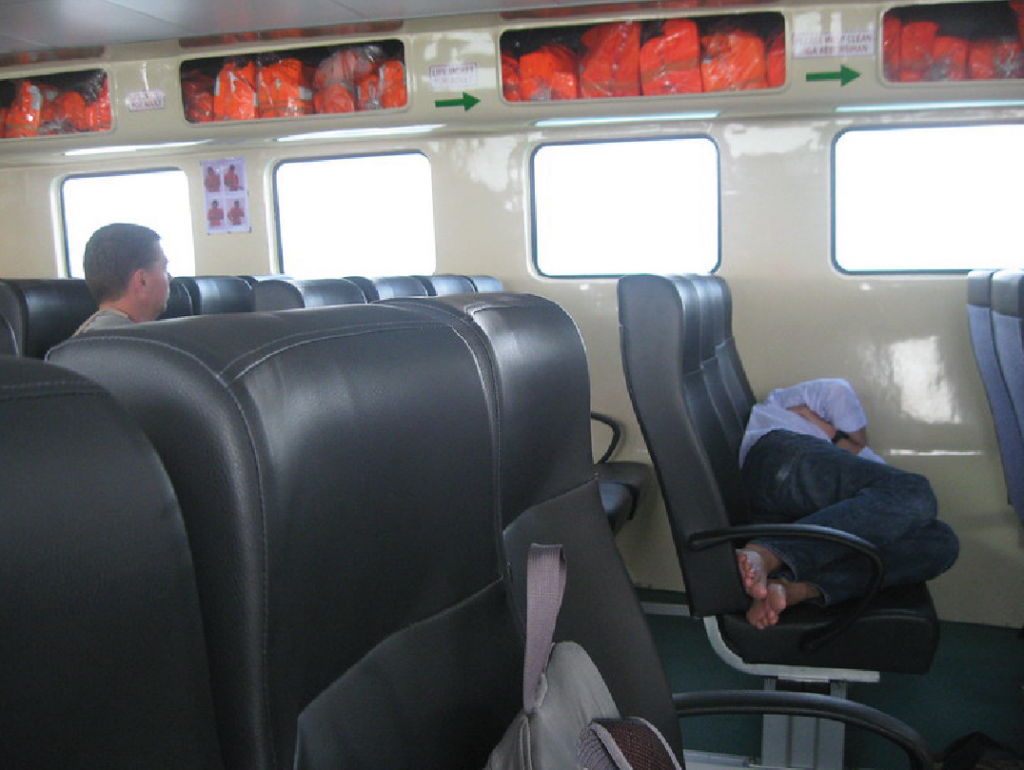 Tanjung Gemok is an alternative ferry terminal about 35km north (45-minute drive) of Mersing at Pahang. The ferry here is operated by Cataferry. It also operates on a daily schedule. The ferry here stops by more villages than Bluewater. It is the better choice for travellers coming from north Malaysia or central areas like KL or Selangor.
Getting there is convenient and fast. For us, this makes Pulau Tioman one of the most accessible islands to vacay in Malaysia!
---
Getting around
Pulau Tioman holds true to its island roots. Paved roads are not everywhere. Instead, your best bet to travel around would be small boats (known as water taxis) that will transfer you between beaches for a fee. You can also choose to walk to save on expenses.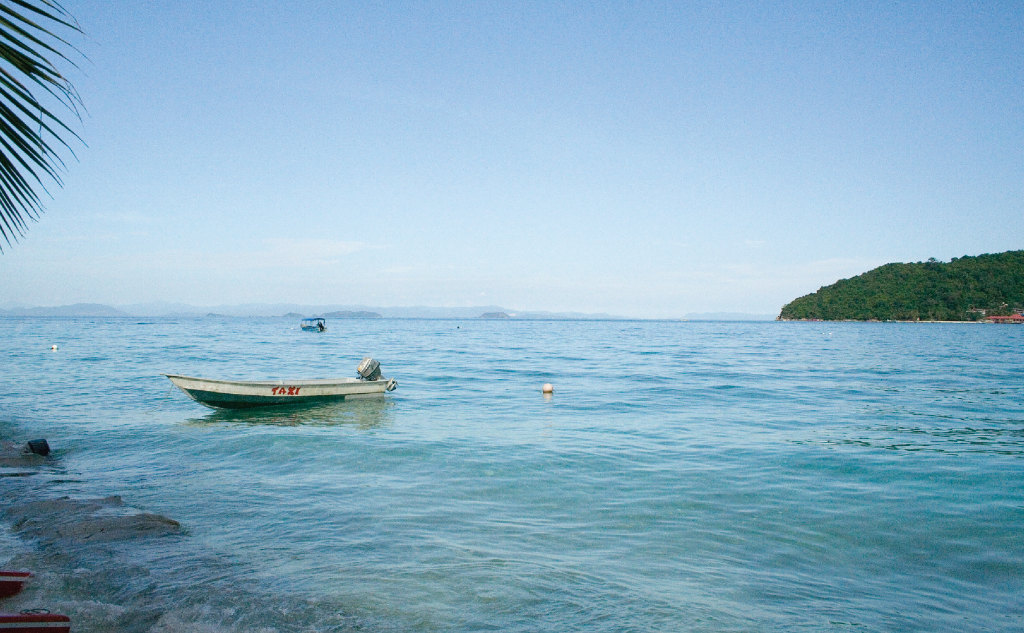 Travellers may rent motorcycles or bicycles to help at getting around. Semi-paved jungle trails connect various villages across the island, but water taxis are recommended for a much less exhausting trip.
For this Pulau Tioman 2020 review, we'll say it meets the mark. It's exactly what you would expect from an Island whose main draw is the gorgeous blue sea and not life above the waves.
---
Tioman's Cats
Besides the fishes, Tioman also has its share of domestic creatures. This comes in the form of an abundance of domestic cats. Cat lovers rejoice!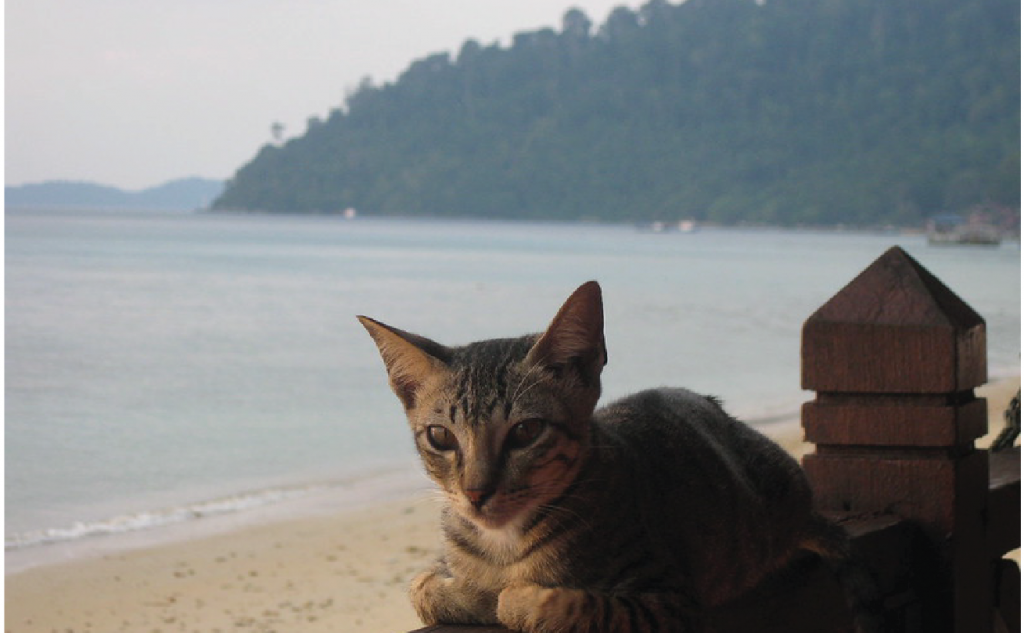 However, while it is undoubtedly turning into some sort of cat haven, the sad truth is that cats are not native to the island. They are usually introduced either as domestic pets or as stowaways.
Wildlife that makes up the island's delicate ecosystem such as birds, bats, snakes, geckos, mouse deers or insects are being hunted by the felines. These cats roam freely on the island without natural predators of their own – which has introduced a complication to the natural progression of things on the island.
Juara Animal Welfare provides an alternative solution for pet owners who leave their animals in public areas or in the jungle by way of abandonment. They offer basic veterinary care and neutering programs for stray and domestic cats around the island. Neutered cats are taken care of and sent to new homes after treatment. Their efforts are helping to limit the impact of cat overpopulation on the local wildlife.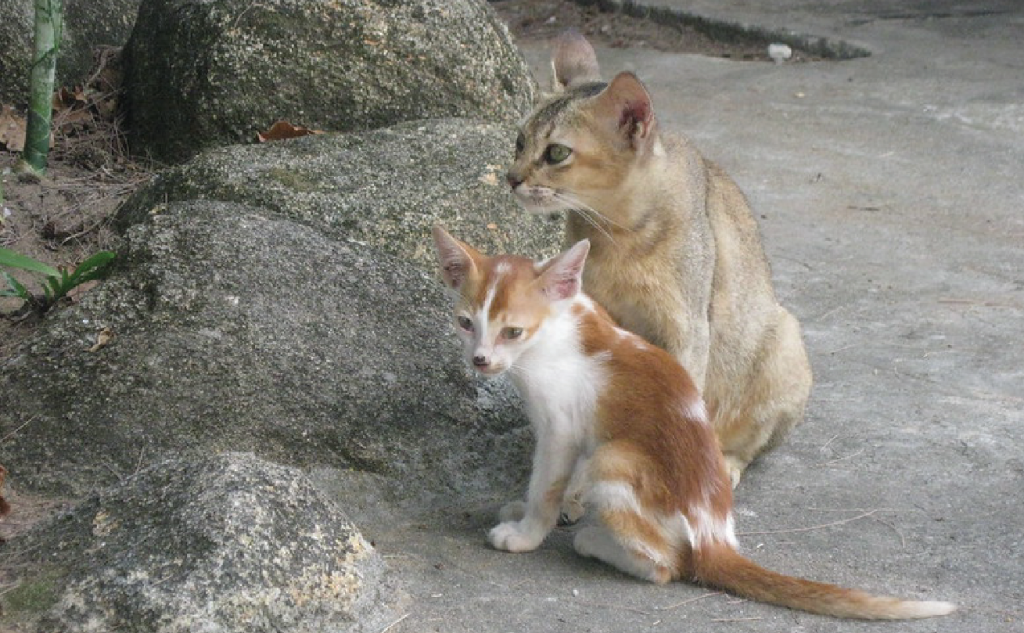 However, all this doesn't mean that you can't possibly make a few feline friends during your holiday! Pulau Tioman is a tempting destination for cat lovers. Like it or hate it, cats will forever be a part of the Tioman experience. Enjoy their presence as you relax by the waves and the warm sun.
---
Concluding our Pulau Tioman 2020 Review…
Our final verdict is that Pulau Tioman is indeed worth visiting in 2020!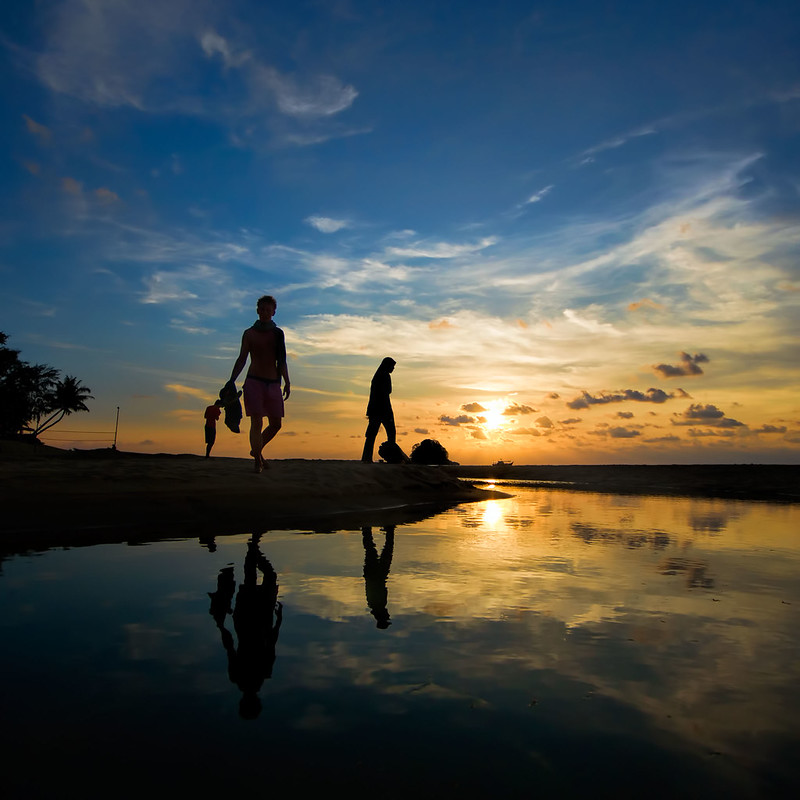 Malaysia has won small victories against the coronavirus and is well on its way to restarting its economy. What better time than now to travel within our own country, explore local sights, and marvel at Malaysia's beautiful east coast islands? (Psst. Not to mention that most resorts are now offering promo rates!)
By travelling local, we will all play our part to revive the tourism economy in Malaysia.
---
Image Credits: @md_fir_daus | @theraidocean | @ikazys | Vaughan McShane | YL Tan | David Russo | Jason Lawton