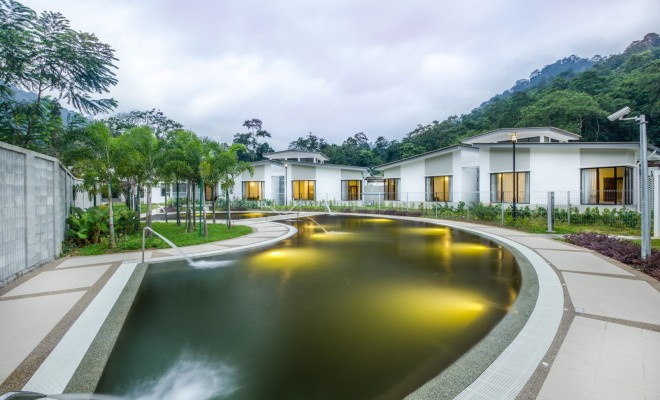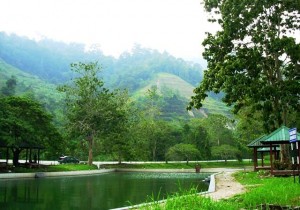 The holiday season is a magical moment for one to put down their workload and enjoy the peaceful moment which one had been craving for the longest time. Malaysia is one place which you can discover lots of beautiful landscapes and the wonderful diverse of cultures upon visiting the different states in Malaysia. There are so many things to explore in Malaysia, which will eventually make you wish that you can spend more time in Malaysia at the end of your vacation. However, it is also undeniable that the traveling around in Malaysia would be exhausting at times, especially when the weather is hot and dry. Thus, considering from these aspects, Malaysia had been providing its visitors with amazing facilities and services which will allow them to enjoy and relax in the same time when visiting Malaysia.
One of these amazing locations you must not miss out is the Air Panas Bentong (Bentong Hot Spring) in Pahang. The Bentong Hot Spring is a natural volcanic-origin hot spring, making it one of the most precious treasures in Malaysia. The hot spring has a long history of its own dated back to millions of years ago when the ancient volcano back then was still active and raging. Today, the Air Panas Bentong has become a unique location for visitors to visit. The surrounding view of the hot spring has also been improved for your viewing and photographic pleasure. The concrete roads allow you to walk conveniently on the pathway while enjoying the amazing view of the Bentong Hot Spring.
Of course, similar to other hot springs, the water in the Air Panas Bentong is said to contain minerals that are beneficial to your health. Thus, when you are visiting this hot spring, do not forget to experience for yourself the awesome feeling when you soak your whole body in the hot spring, especially after an exhausting day of traveling around the state. Soaking in the hot spring water is almost similar as soaking in a relaxing pool of spa treatment. However, the Air Panas Bentong out stand the usual spa treatment with the additional benefits of helping you to improve your health. Many residents staying near to the hot spring area often make it as a daily routine to soak in the Air Panas Bentong every morning. Thus, it is not surprising for you to discover that there are often many locals in the Bentong Hot Spring area, either by themselves of with their families and friends.