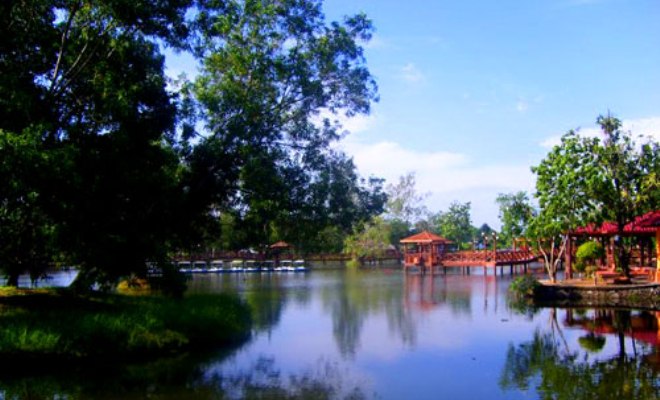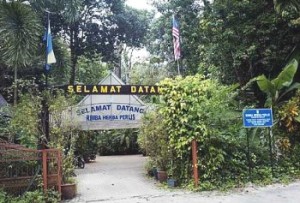 Covering 12 hectares of land, the Herb Garden should be a pit stop for tourists when they are in Perlis for vacation. A few kilometres away in distance, the Herb Garden is alongside the Bukit Ayer Recreational Park and the Snake farm. Known as 'Taman Herba' or 'Rimba Herba' in the Malay language, the Herb Garden has long existed since the year of 1998 and was opened to public from 1999. Ever since, it has been one of the well-known travel destination places of Perlis.
Perlis, being an agricultural state in Malaysia, had the Herb Garden set up by the Forestry Department with a sole purpose to diversify herbaceous plants for potential future benefits. The garden is now placed as an ethno botany museum for visitors as well as a genetic material reservoir to many existing sources of plants in this country. Apart from that, the Herb Garden is utilized by researchers to further study about the use of specific plants for the intention of traditional treatments to cure different diseases.
Following today, the Herb Garden has more than 1000 diverse species of herb, traditional medicinal plants in addition to spices. The assortment that is preserved here does not only include local ones, but also exotic kinds which are rarely found in common areas. Seeing that the Herb Garden has a unique collection of plants, it intrigues the interests of visitors as they have not come across species like Mengkudu, Tongkat Ali, Cekor and Selasih. Though, some of the plants may be familiar, such as Hibiscus, Sireh and Pinang.
This 'museum' garden allows visitors to know the scientific names of the plants, the origin and the purpose of the plants in terms of medicinal uses. By setting out educational information like that, it creates awareness among locals and shift knowledge to the younger age bands about the sumptuousness and mixture of plants found in Malaysia itself.
Having the garden to be covered with beautiful lush greens and tall trees similar to tall canopies, it gives a thrill of an adventure to visitors of this place. Equal sides of the pathway are covered with herb-like plants with small signboards describing the plants. Parents can bring their children as an outdoor activity as well as an educational trip.
Although it may seem like a jungle, visitors may take a visit to the Herb Garden like a walk in a park as the walkway makes it more suitable. Although closed on Mondays, the opening hours of this garden on every other day is from 8 AM to 5 PM, excluding Friday whereby there is a break in between to allocate time for Friday Muslim prayers.