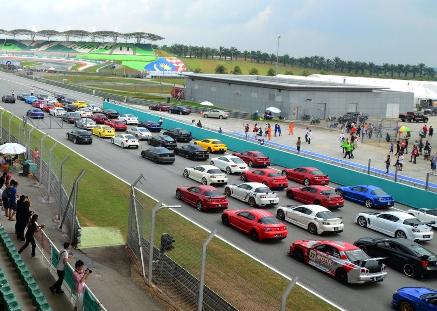 The Super GT Series will be back in action again in Sepang International Circuit!
The Autobacs Super GT Series season's 3rd round is one of the regular sport events in Malaysia with the Sepang International Circuit being offered to host this popular racing event out of Japan. Malaysia is the only country to host Super GT Series outside of Japan and is one of the main Motorsport events in Malaysia. This exciting event has been organized in the country for more than 13 years and counting for the year to come.
There will be 8 rounds in Super, final round are hosted at the Twin Ring Motegi Circuit hosting in November.
Event: Autobacs Super GT Series 2013 (Malaysia)
Venue: Sepang International Circuit, Selangor
Date: 15th June 2013 to 16th June 2013
Time: 9am to 6.45pm
Ticketing: Click here
Where to Stay: Check out our Where to Stay in Kuala Lumpur guide