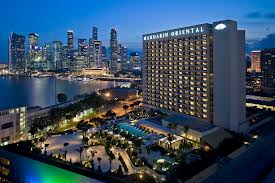 Kuala Lumpur (KL) is the federal territory of Malaysia and also one of the busiest cities in the country. Besides for being the commercial hub in the country, visitors or tourists visiting Kuala Lumpur will realize that the city is actually an attractive destination for shopping, sightseeing, entertainment and nightlife. Given the fact that KL is a commercial hub and a tourist destination, there will be no short of accommodations option within the city.
Accommodation from budget backpacker hostels to 5 star luxury hotels can be found anywhere within the city, and most of the visitors prefer to stay in the downtown center. Normally the hotels can be found in close proximity with the shopping malls, landmarks, popular night market, nightlife districts and other tourist places. Most of the hotels in KL do provide free shutter service to some of the famous tourist places and city landmarks. To make your visit more flexible, you should opt to stay in a hotel near to a train station where you will find no problem in commuting from one place to the other in an affordable way. In the city, you should also find no issues in finding a taxi or bus by just raising your hand at the road side or stations.
Kuala Lumpur is basically a paradise for shoppers with the Golden Triangle in the Bukit Bintang area being the most happening shopping district. The wide array of shopping, entertainment and dining options in the Golden Triangle is tremendously popular and happening. Clubs and pubs surrounding the Golden Triangle will start after the sunset and the area will turn into the most happening nightlife spot in KL. There are a lot of luxuries hotels surrounding the Bukit Bintang area, JW Marriott Hotel, Grand Millennium KL, and Ritz Carton Hotel are just a few to highlight. There are also many budget hotels in Bukit Bintang area ranging from backpacker lodges, inns and guesthouses that cater for travelers who are on budget vacation in Kuala Lumpur.
If you are looking to stay around the Kuala Lumpur City Centre area, there are quite a number of 4 and 5 stars hotels here. Not only to experience a luxurious vacation in KL by checking into these hotels, tourist to this area will also get easy access to the nearby landmarks such as the Petronas Twin Towers and Kuala Lumpur Towers who used to mark a record of highest stand alone building in Asia. For visitors who come for a family vacation can also take this opportunity to visit the Petrosains Discovery Centre and the Merdeka Square where both are located nearby to the city center.
Hotel price in Kuala Lumpur can vary depending on the season, school holidays and festive seasons will normally cause the price of the room to be more expensive as compare to the low season. During these peak seasons, the hotel in Kuala Lumpur will normally be fully booked, it is also a wise move to book the room early.