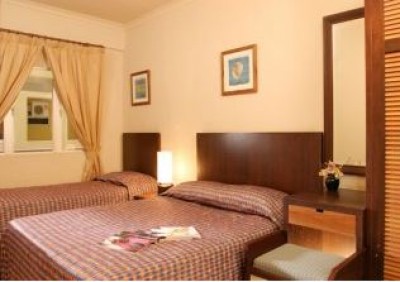 Address
Jalan Kuala Pa'amat, Po Box 121, Pantai Cahaya Bulan, 15710 Kampong Badang, Kelantan.
Available Room Type
Standard, Superior, Deluxe, Super Deluxe
Number of Room Available
117 hotel rooms
Room Rate
From MYR 119
Available Facility
Just across the lobby, next to the peacock cage lies a bamboo themed building where guests can shops or feasts their eyes with varieties of local handicraft and Batik. From a simple key-chain to the most intricate hand made batiks are available there. The shop also sell toiletries , tidbits, snacks, canned drinks and other value added services for our guest conveniences at a very competitive price. Your visit to Kelantan can be simplify by visiting our shop.