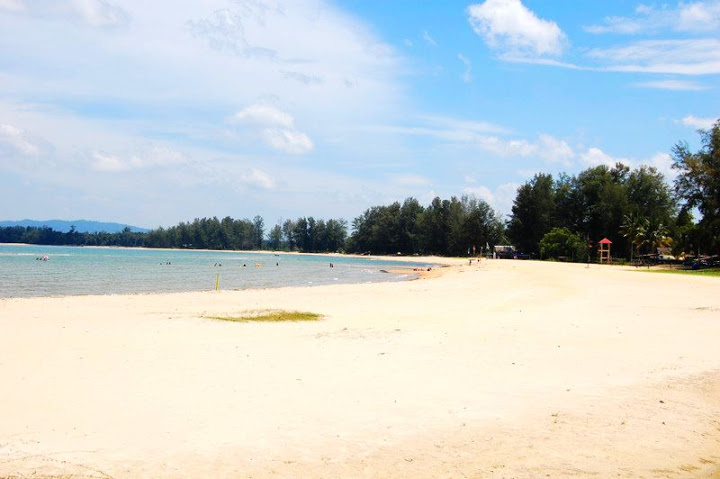 Cherating is one of the finest beaches in Pahang, apart from those in Pulau Tioman. Lying on the east cost of Peninsula Malaysia, the beach faces the vast South China Sea, famed for clear blue waters.
The main attraction of Cherating is of course their white sandy beach that is dotted with casuarinas trees. Visitors can relax by the force of soft waves or choose to go for a swim or snorkel in its relatively shallow water. Constant sea breeze cools the warm tropical sun, under which visitors can sunbathe. The long stretch of the beach provides ample space for outdoor activities while in the monsoon season in between November and March brings bigger waves that draw in the surfers. On other times, the waters are great for kayaking and yachting.
The beach is busiest between the months of May and September when visitors come to watch the giant leatherback turtles return to the beach to lay their eggs. Just a few minutes from Cherating is the Turtle Sanctuary, where visitors can get to watch and touch sea turtles that call the beach their home. Visitors can also drop in to appreciate local art and craft at the Kuantan Handicraft Complex in Cherating Village and maybe pick up some souvenirs in the process.
Cherating Beach is a must visit in Pahang as it is one of the best beaches that Malaysia has to offer.
Cherating Beach is located not far away from Cherating town, about 30km north of Kuantan. Visitors can get to the beach with a short drive from the town.
Opening hour and entrance fee:
Cherating Beach is open to public and there is no entrance fee required to access the beach.