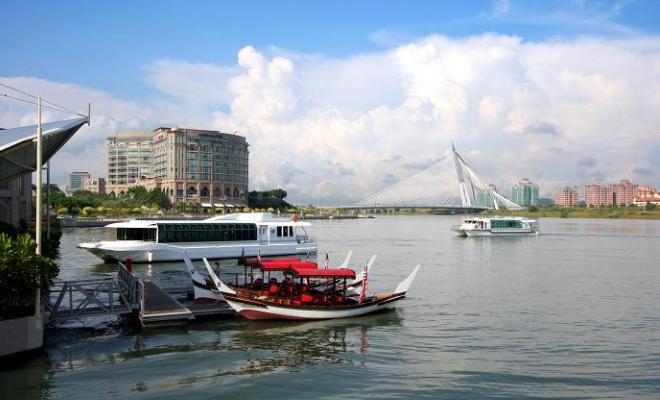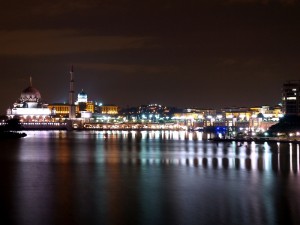 Malaysia is a country with a lot of new knowledge waiting to be absorbed by both foreign and local visitors. There are so many unique elements in Malaysia yet to be explored, to the extent that you will never feel that your vacation in Malaysia are complete to understand everything you should know about the country. Most visitors will choose to travel on land, crossing over different states and discovering new things on the way. If you are looking for something fresh and new, you might be interested to try out the Cruise Tasik Putrajaya.
Here, you are allowed to set out towards a journey in discovering more of Malaysia's beautiful landscapes through the cruise designed especially for visitors to have an enjoyable yet fruitful trip in discovering more of Malaysia's breathtaking landscapes. You will find yourself traveling on a huge 650-hectre man-made lake, covering the whole city's landscape. Besides of treating yourself with a drink of fresh-made fruit juices on the cruise, you will also experience the unforgettable and pleasing ride on the cruise while observing the surrounding environment.
Apart from that, setting foot in the Cruise Tasik Putrajaya will also help you to view more of Malaysia's highlighted landmarks such as the Darul Ehsan Palace, the Seri Wawasan Bridge, the Seri Saujana Bridge, the Millennium Monument, as well as the Putra Bridge. All these landmarks can be easily observed without the need to spend more time in traveling to all these places on foot. You are free to capture pictures of these landmarks whenever you catch sight of them for future references.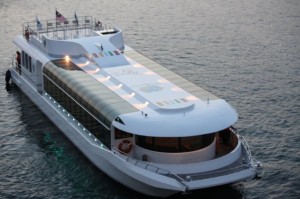 Furthermore, riding on the cruise in the Cruise Tasik Putrajaya will also provide you a complete cruise tour experience, giving you the feeling as if you are actually riding on a cruise traveling in the middle of the sea. There are various activities you can conduct to relax and enjoy yourself in the cruise of the Cruise Tasik Putrajaya. You can treat yourself with the luxurious meals prepared for you by the cruise crews, with the selection of the different meal cruises such as the cocktail cruise, party cruise, lakeside dinner, and a lot more, all up to your own preferences.
In the same time, you can also enjoy the experience of riding the Perahu Dondang Sayang, which is very similar to the sampan (mini boat) used by the local people both in the past and in the present to capture fishes in the sea. This ride will definitely offer you a first-hand experience of the local peoples' life who are still striving to improve their lifestyles in Malaysia.