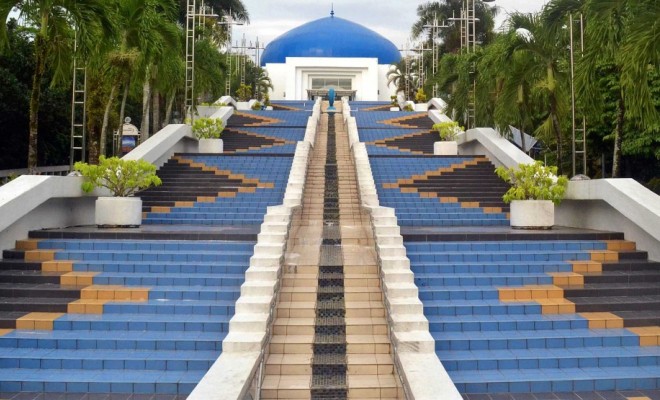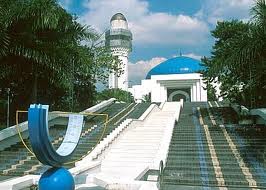 It was in 1994 that the era in space science and technology took effect at the shores of Malaysia when the National Planetarium opened. With construction began in 1993, the planetarium has a tilted dome theater at the heart of it. Come, and see for yourself, the architectural challenge that was presented to architects, engineers and building contractors. The requirements to build the planetarium were definitely challenging; but today, they stand proud. So do come and see how Malaysian architecture exhibits the spirit of the nation's people in its planetarium!
The Malaysia National Planetarium stands to educate the young and the general public about space science. At the planetarium, take a look at the many pictures on display at the exhibition gallery. You can spend endless hours for viewing the gallery, binoculars in hand and view the many wonders that space has to offer to you! Children can be mesmerized as they observe the many wonders of space and will always cherish a visit to the planetarium. There is also a theater in the planetarium that showcases the science and features of space in an easy to understand way.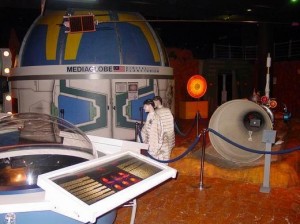 In the main hall, view exhibits related to space science. Be amazed by the magnificent Arianne space engine which is one of the engines that launched the MEASAT 1. What is this MEASAT? Well, the planetarium will tell you about what it is, how it was designed, what makes it work and why it was designed. It would also be an amazing experience to be at the outdoor ancient observatory park at the planetarium. A day at the planetarium is certainly a fun filled day. Do make it to the planetarium by 9.00 am in the morning to catch the 10.00 am show called "Fly Me to the Moon!" Every hour, there is a different show until 3.00 pm.
Then, when you feel that you have had enough of discovering space; walk over to the National museum which is joined to the planetarium by a bridge. The national planetarium is opened every day except on Mondays from 9.30 am to 4.30 pm.