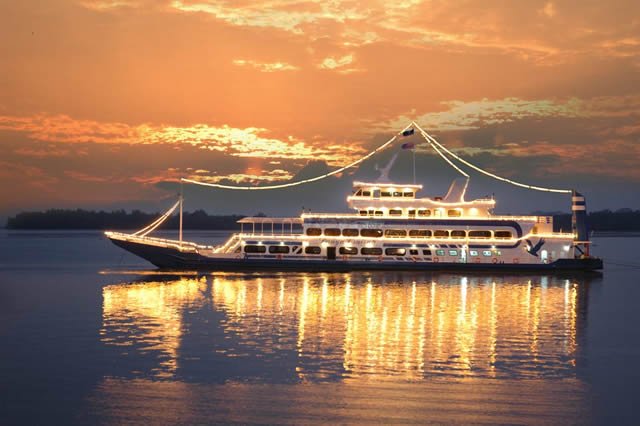 Johor Bahru (JB) is residing in the north of Singapore and is the state capital of Johor located in the southern part of Malaysia. Temenggong Daeng Ibrahim, the leader of Johor, founded Johor Bahru in 1855. Back then it was merely a fishing village whose prosperity was only fishing. Johor Bahru was declared a city in 1994 as of its rapid growth in development. Most of the industrialists have at least one of their plants in Johor Bahru and hence, it is considered as an industrial city rather than a tourist-friendly city but there are still some attractions that are worth to explore and enjoy.
Things to do in Johor Bahru
While in Johor Bahru, people can't miss the golf courses; one of the things for which Johor Bahru is well known. There are numbers of Golf courses in Johor Bahru, and the first and most classy one is the Royal Johor Country Club. Apart from the golf courses, the other great things to do are water sports such as scuba diving, boat diving, windsurfing and paddle boating. Tourists can also enjoy the long awaited cinemas in nearby cinemas which of relatively high standards like any first world country of the world; the shows generally start from 9 in the morning to midnight. Tourists can also enjoy a cruise from and to the Danga Bay, they can cruise on a speedboat or on a triple deck cruise-ship to the causeway (where Singapore is linked) and then back to the Danga Bay. The Danga Bay cruise is available on weekends and is inclusive of a buffet dinner on the cruise.
Things to see in Johor Bahru
Johor Bahru even after so much metropolitan development it has preserved the culture of the country. The historical landmarks are still alive in the heart of Johor Bahru. The most amazing historical landmark is Pasir Pelangi. It is the Royal Village of Johor, which was formed in 1900 during the reign of Sultan Ibrahim. It is visited by thousands of tourists yearly. To keep, as reminder that Malaysia was once a part of British colony, there is a mosque named Sultan Abu Bakar Mosque built purely in British style of architecture. Then there is the largest private Chinese high school outside the boundaries of China named Foon Yew High School. It was built in 1912 and is a prosperity and symbol of Chinese community in Johor Bahru. Other than historical landmarks, Johor Bahru has some natural attractions as well, which include Johor Zoo, Saleng Zoo (private zoo) and Orchid Valley. These attractions are a great distraction for western tourists while they are having vacation in Malaysia.
Attractions in Johor Bahru
What to Eat and Where to Stay in Johor Bahru
As Johor Bahru is a well developed city, so it has to provide all types of food and accommodation. Here you can find local food such as Malay food, Chinese food and Indian Food, apart from these you can also find western cuisines like grills, burgers, pastas and pizzas. When it comes to accommodation, Johor Bahru serves all kinds of tourists equally from budget hotels to high-class hotels. All one has to do is look for signs like lodge, hotel or chalets. Relatively a budget room can be found for RM50/night. If visitors want to save more money, there are more cheap hotels can be found in the outskirts of the city such as Kota Tinggi, Kukup and etc.
Get in and Around in Johor Bahru
Tourists can use trains, buses, private cars, planes and ferries to visit Johor Bahru from any parts of Malaysia Peninsular and Singapore. People can easily visit Singapore from Johor Bahru with public transports. Singapore being this close makes Johor Bahru an important city to visit if a tourist plans on going to visit Singapore after Malaysia. Getting around in the city is easy as the government has setup many internal public transport routes. Tourists can use public buses, trains and taxis for touring within the city, and if feasible they can go on foot to nearby places as well enjoying the culture and other buildings along the way.
Recommended Hotels in Johor Bahru, Johor
1. KSL Hotel and Resort
Centrally located with plenty of dining options in the interconnecting mall.
Reserve through Agoda.com
2. The Puteri Pacific Johor Bahru Hotel
Offering comfortable hotel environment and clean hotel room.
Reserve through
Agoda.com
3. Hotel Granada JB
Located in the city centre, suitable for business and leisure travelers.
Reserve through
Agoda.com
4. Thistle Johor Bahru Hotel
Great location with spectacular view from the room.
Reserve through
Agoda.com
Browse all Hotels in Johor Bahru, Johor >>