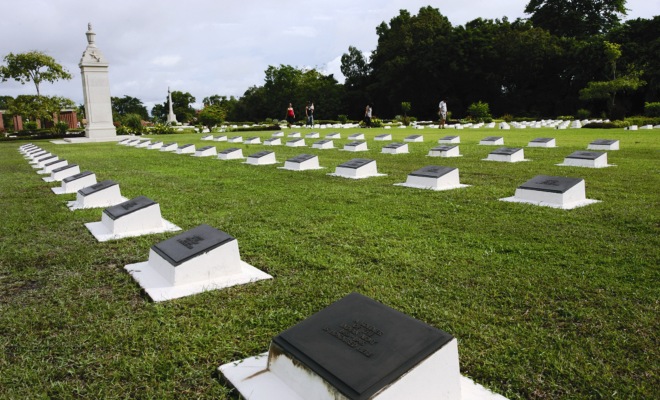 Last Updated on April 11, 2017
The Heroes Grave, initially started as a memorial park for 21 Sarawak Rangers and Iban Trackers, is the burial place of those who gave their lives in protecting Sarawak during the Malayan Emergency. Meanwhile, the War Memorial was built on 27 Jul 1993 to commemorate the soldiers and civilians who sacrificed in defending Sarawak during the Malayan Emergency.
At the Heroes Grave lie many gravestones bearing the names of those who lost their lives during the Emergency in fighting the communists, as well as army officers who held honorific awards. Those who gave their lives for the liberty of Sarawak are honored at the War Memorial, at which a monument was erected to pay tribute to their selfless acts.
Both places are national sites honoring the selfless acts of men who gladly gave their lives in defending liberty and justice. They are must visits to truly appreciate the importance of peace as a remembrance to the sad and unfortunate past.
The Heroes Grave is located at Jalan Taman Budaya, just 10 minutes drive from Kuching city center. Meanwhile, War Memorial is located along Jalan Simpang Tiga, also about 10 minutes drive from Kuching city center.