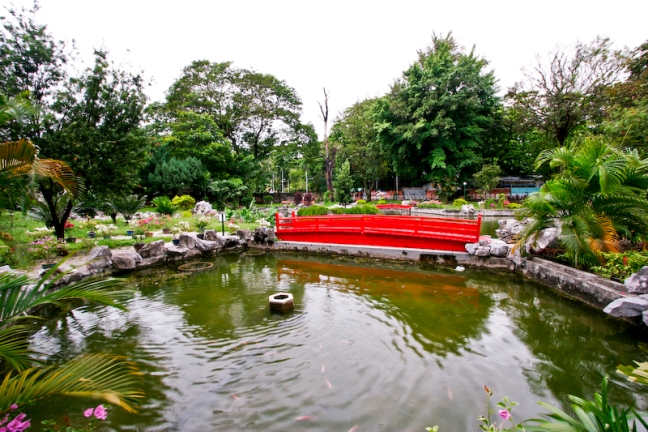 Perak is a charming state to visit that promises you a holiday with the longest mountain ranges of the nation as your back drop. The state of Perak is a two hour drive from the city of Kuala Lumpur and is definitely worth visiting to enjoy some of the best destinations in the country.
If you are looking for a relaxing and quiet holiday, Perak is a great place to consider visiting. The state has many destinations just right for a quiet gateway. Try out the Japanese Garden. Situated in Ipoh, the Japanese Garden is really a public park that has been recreated to resemble the beautiful aesthetics of what you would normally find in a typical Japanese Gardens. The gardens are well-landscaped making it a perfect place to spend the evening with a loved one or with the family. Pack a picnic basket and head over to the Japanese Gardens to enjoy a picnic.
Walk through the grounds and enjoy the lush greenery. Colorful flowers dot the greenery and make for a lovely color presentation. There are many beautiful tropical flowers grown here and the garden is definitely well-kept and landscaped very well to ensure that your experience at the Japanese Gardens is something you will remember for a very long time.
The garden features a Japanese carp pond which is a must see. Children can run around freely in the gardens and will certainly enjoy being able to look into a beautiful pond with fish swimming inside it. This destination is definitely a refreshing stop before you head on to your next destination on your itinerary list and is a must visit for those into botany and gardening.
Since it opened in the late 1900s, the garden has drawn people from all over the country to come here and take their wedding photographs. It is no wonder, considering how beautifully landscaped the garden is. The natural backdrop provides for a refreshing and natural take on the wedding photos. Young couples also make the Japanese Gardens here in Ipoh a place to spend a romantic evening because of the place's serene quietness. The gardens are also a great place to wander in and allow yourself to just relax, unwind and take in the beautiful view of the flowers, the lakes and the many bridges that you can walk across. Children will definitely love coming to this garden because of the many quaint Japanese garden bridges that go across the small ponds.
Recommended Area to Stay in Perak:
Pulau Pangkor
The perfect place for seeking true island escape, with just a short ferry ride from Lumut.
Ipoh City
A gateway to all the city attractions with diversified of accommodation options available to choose from.
Taiping
A heritage town rich in tin mining history and serene atmosphere.