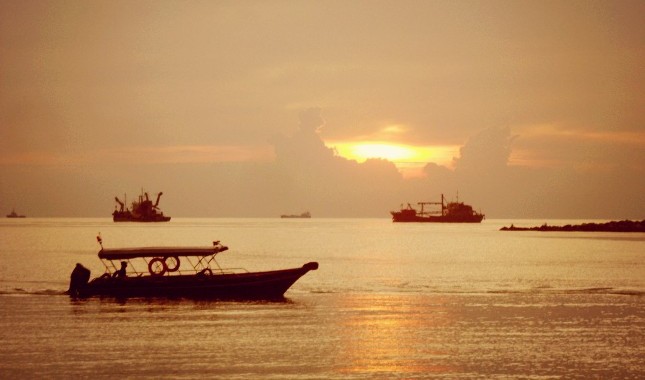 Malaysia is an amazing place to visit. Its attractions are diverse and promise you a holiday like no other as you explore the many interesting and unique sights in the country. Malaysia will definitely keep you coming back for more of what you will enjoy when here. The 13 states in Malaysia will have you spoiled for choice on where exactly to tour. One good state to consider visiting when here in Malaysia is the state of Melaka.
Known as the historical state of Malaysia, this small state definitely holds a large portion of the nation's rich heritage and history. The history begins here, on the shores of the Malaccan Straits and the state still holds many historical monuments and sites that are definitely not to be passed up on. While most tourists come to Melaka to enjoy the best of history, Melaka is also a good place to soak up the sun, lazing on the white sandy beaches. Klebang Beach is a good place to visit while in Melaka for vacation.
Just 7 km outside of the city center of Melaka, the beach is an amazing place to spend the day at. It is the first beach that you will find from the city center and is usually not crowded on weekdays. Klebang beach is on reclaimed land and the best time to come here would be in the evening; when it is not so hot. As Klebang Beach is on reclaimed land, there are not many pine trees or shady ground to provide shelter from the blazing sun. It would be wise to bring an umbrella along as well as loads of sunblock to keep safe. In the evenings however, when it is much cooler, the beach is the best place to be to spend watching the sun set and sit under the open sky of stars. There is nothing better than having a romantic date, sitting on a spread blanket, under the stars. The view from the beach is superb and is a great place to just laze, unwind and stare out into the horizon and beyond.
Considering that there are no towering trees to serve as obstructions, the stretch of beach is a popular place on the weekends for kite enthusiasts. Weekends is when the beach is crowded with people flying kites and if you do not have a kite to fly, the sight of the colorful kites flying high in the wind is definitely something not to miss out on.
Recommended Area to Stay in Melaka
Jonker Street
For those looking for culture exploration and food trails. Also known as a backpacker paradise.
Melaka Raya
A gateway to all the city attractions with wide range of accommodation options.